Causes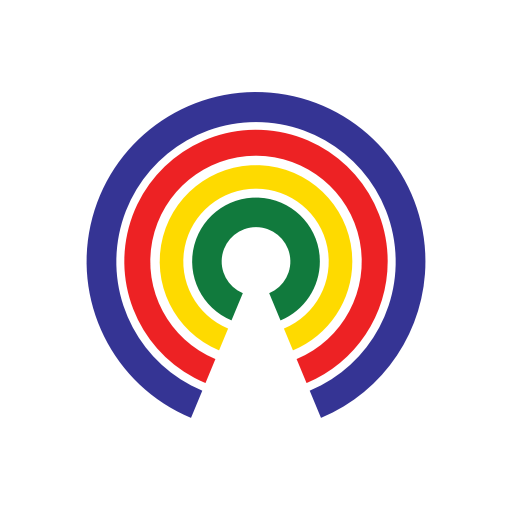 Causes
| 6.22.20
What are the Similarities Between the Democrats' & Republicans' Police Reform Bills?
Do you think Congress will be able to reach a compromise between these two bills?
by Causes | 6.22.20
What's the story?
What are the similarities between the bills?
JUSTICE FOR VICTIMS OF LYNCHING
Both the Republican & Democratic bills include the Justice for Victims of Lynching Act, which would make lynching a federal crime that warrants an enhanced sentence under existing federal hate crime states, punishable by a sentence of up to 10 additional years imprisonment. It wouldn't preclude murder charges from being filed, which can already be brought under existing law.
The Senate previously passed the Justice for Victims of Lynching Act on a unanimous voice vote February 14, 2019, during the current 116th Congress. The House then passed a nearly identical bill, the Emmett Till Antilynching Act on a 410-4 vote on February 26, 2020. Both chambers have so far declined to consider the bill that originated in the other chamber, so neither has become law despite broad bipartisan support.
TRAINING ON DE-ESCALATION & DUTY TO INTERVENE
Republicans' bill would allow Byrne-Justice Assistance Grants (JAG) & Community Oriented Policing Services (COPS) grants to be used for training in alternatives to use of force, de-escalation, and responding to the behavioral health crises, and provide $70 million in annual grants for those purposes from FY2021-2025. It would also provide $100 million in grants annually from FY2021-2025 through those programs for training in the duty to intervene, which refers to policies for police officers to intervene when a fellow officer has crossed the line into using excessive force.
Democrats' bill would require that deadly force be used only as a last resort, and require police officers to employ de-escalation techniques. Federal grants to state & local law enforcement agencies would be cut off if policies requiring those techniques aren't adopted. 
RACIAL DISCRIMINATION TRAINING
Democrats' bill would establish a training program for law enforcement officers that covers racial bias & implicit bias, which would be mandatory at federal agencies while federal grants for state & local agencies would be cut off if training isn't in place.
Republicans' bill would establish an education program through the Smithsonian Museum of African American History regarding the history of racism in the U.S., and improving relationships between law enforcement & communities they serve. It would be funded with $2 million annually for FY2021-2025.
LAW ENFORCEMENT HIRING DIVERSITY
Republicans' bill would allow state & local law enforcement agencies to use COPS grants to hire recruiters & enroll candidates that more closely represent their community when the demographic makeup of a law enforcement agency dramatically differs from the community they serve.
Democrats' bill would allow law enforcement agencies to use existing federal grants (such as COPS grants) to promote demographic diversity in agencies' hiring practices.
BODY CAMERAS
Democrats' bill would require federal uniformed officers to wear body-worn cameras, and require state & local law enforcement agencies to use existing federal funds to ensure the use of police body cameras.
Republicans' bill would establish a new, matching federal grant program to provide law enforcement officers with body-worn cameras & technology, training, and other resources to ensure their optimal use. It would have $100 million in funding each fiscal year from FY2021-2025, which could be used for buying cameras; training personnel on their use; upgrading the technological infrastructure, storage, retention, viewing, auditing, and release of footage; and personnel to administer the program. 
State & local agencies would be incentivized by conditioning their eligibility for these grants on their implementation of best practice guidelines, which would require the use of body-worn cameras at all times that an officer arrests or detains anyone; train them on proper use in the field; and be developed with input from the community, victims' organizations, and prosecutors. Failure to implement standards would result in a 20% reduction in federal funding each year action isn't taken to satisfy those requirements, and 25% in subsequent years, with funds from non-compliant jurisdictions reallocated to compliant jurisdictions. 
DATA REPORTING TRANSPARENCY
Republicans' bill would require state & local governments to report to the FBI on an annual basis about use of force events by law enforcement that cause death or serious injury — including any discharge of a firearm by a law enforcement officer & any discharge of a firearm by a civilian at an officer — plus events where law enforcement officers are seriously injured or killed in the line of duty.
 It would also require states & localities to annually report data to the Justice Dept. on the use of "no-knock" warrants, including information about the reason why the warrant was issued & each violation of law listed on the warrant; whether force was used resulting in property damage, serious bodily injury, or death to any person; demographic information of each person found at the location authorized for entry under the warrant; whether the correct address was entered; whether the warrant required all required legal information; and crime rate data for the locality. 
These reports would be publicly available, with privacy protections to preserve the integrity of ongoing investigations. Failure to report this data would result in a 20% deduction of federal grant funding for non-compliant jurisdictions. A new grant program would provide $112 million in FY2021 to help agencies comply with these requirements.
Democrats' bill would require the Attorney General to collect data on investigatory actions & detentions by federal law enforcement agencies; the racial distribution of drug charges; the use of deadly force by and against law enforcement officers; and traffic & pedestrian stops & detentions. A DOJ task force would be established to coordinate the investigation, prosecution, and enforcement efforts of federal, state, and local governments in cases related to law enforcement misconduct. It would authorize $25 million in grant funding for FY2021 to cover additional expenses incurred in carrying out this section, plus $3.3 million for expenses related to conflict resolution. 
States & localities would be required to report any incident where force is used against a civilian or against a law enforcement officer, or face a 10% reduction in federal grant funding for that fiscal year. The reports would be required to include the national origin, sex, race, ethnicity, age, disability, English language proficiency, and housing status of each civilian against whom a law enforcement officer used force; and the reason force was used. Technical assistance grants would be made available for law enforcement agencies that employ less than 100 people to help comply with this bill's requirements.
Law enforcement agencies would be required to collect data on all investigatory activities and submit that data to the Justice Dept. in a standardized form. Federal funding to state & local law enforcement would be conditioned on the adoption of policies to combat racial, religious, and discriminatory profiling along with the establishment of best practices to discourage profiling. The Attorney General would be required to provide reports on racial, religious, and discriminatory profiling and ongoing efforts to combat profiling.
— Eric Revell
(Photo Credit: iStock.com / Adonis page)