Causes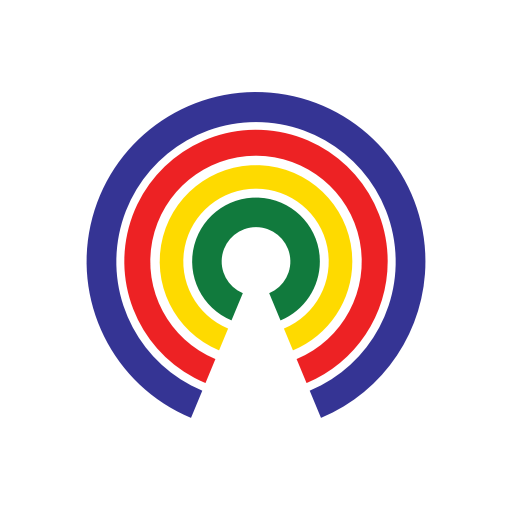 Causes
| 6.8.20
Should the Police Be Defunded?
Do you support or oppose the defunding of police departments?
by Causes | 6.8.20
(UPDATE - 6/8/20): The Minneapolis City Council announced Sunday that it has a veto-proof majority in favor of defunding & disbanding the Minneapolis Police Department, although there is expected to be a significant period of transition & planning before its disbandment. The Council has 13 members, including 12 councilors who are Democrats & one who is a member of the Green Party.
---
(UPDATE - 6/7/20): Since early Saturday, there have been several developments involving the debating around the defunding of police officers:
Countable's original article appears below.
---
What's the story?
Amid the ongoing protests in response to the killing of George Floyd by Minneapolis Police officers, a number of activists have proposed defunding or abolishing police departments. Such efforts are supported by the Black Lives Matter Foundation which has a petition on its website calling for "a national defunding of police."
Several cities have begun deliberations on efforts to eliminate or cut funding to their police departments, although the more ambitious initiatives to those ends will likely face opposition due to public support for police departments & other impediments.
Cities Consider Defunding & Abolishing Police
In Minneapolis, Minnesota, the city council is planning to put in place a temporary restraining order on its police department that will ban chokeholds, require officers to report the use of chokeholds, and allow for audits of body camera footage pending approval by a judge. It will also move to investigate racial discrimination within the police department over the past 10 years, after which deeper reforms will be discussed. 
Minneapolis Mayor Jacob Frey (D) doesn't support abolishing the police department, but City Council President Lisa Bender (D) called for its replacement "with a transformative new model of public safety." Council Member Jeremiah Ellison (D) ― who tweeted his support for Antifa earlier this week and is the son of Minnesota Attorney General Keith Ellison, who is overseeing the investigation into George Floyd's killing ― tweeted: 
"We are going to dismantle the Minneapolis Police Department. And when we're done, we're not simply gonna glue it back together. We are going to dramatically rethink how we approach public safety and emergency response. It's really past due."
In Los Angeles, California, after initially proposing a 7% budget increase including raises and bonuses for rank-and-file officers Mayor Eric Garcetti (D) announced that the city will cut between $100 million and $150 million from the Los Angeles Police Department's $1.8 billion budget and reinvest it in communities of color. Because 96% to 97% of LAPD's budget involves payroll costs, the cuts may result in layoffs or fewer patrols with officers on overtime, but Garcetti said that LAPD needs to lead the change in reputation of police agencies across the country:
"It starts someplace, and we say we are going to be who we want to be, or we're going to continue being the killers that we are."
Public Generally Supports Police Officers While Acknowledging Injustices
Several polls taken in recent weeks show that a majority of the public support police departments, view most police officers as competent, recognize racial injustices that need to be addressed, and oppose efforts to defund police departments.
A Monmouth poll conducted from May 29th to June 1st found that 71% of respondents were either very satisfied (41%) or somewhat satisfied (30%) with the job their local police department does, as opposed to being somewhat (10%) or very (5%) dissatisfied. It also found that 57% of respondents believe police officers are more likely to use excessive force in a difficult or dangerous situation if the culprit is black, versus 33% who believe they're just as likely.
A Yahoo News/YouGov poll conducted on May 29th & 30th found that most American adults who responded tend to favor police reforms other than defunding. It found 88% support for training officers in de-escalation & avoiding use of force; 87% support for outfitting all officers with body cameras; 80% support for implementing an early warning system to identify problematic officers; 67% support for banning neck restraints; and only 16% support for cutting police departments' funding. 
Of the respondents, 62% believed the criminal justice system treats whites better than black, 33% believed whites & blacks are treated equally, and 6% believed blacks are treated better. It found that 59% of respondents have either a great deal (20%) or some trust (39%) in the police as an institution, while 25% have little confidence and 16% have no confidence. Among black respondents, 94% think the criminal justice system advantages whites & only 6% think it treats whites & blacks equally, while 32% had no confidence in the police as an institution.
A Marist poll conducted on June 2nd & June 3rd found that a majority of respondents have confidence in their community's police officers to treat black & white people equally, including 35% expressing a great deal of confidence, 28% a fair amount of confidence, 17% just some confidence, and 18% with very little or no confidence.
Legal & Political Concerns 
There is also a potentially significant legal impediment to abolishing police departments. Like many other workers employed by government agencies & institutions, police officers are members of a union. 
A state or municipality moving to abrogate (e.g. eliminate) the contract of a police union would pose challenges in its own right, and could give momentum to other efforts to eliminate other public sector unions.
Additionally, if funding cuts to police departments or their abolition result in an increase in crime rates within that jurisdiction, the politicians who orchestrated that reform may be faced with constituents who want more law enforcement in their communities.
— Eric Revell
(Photo Credit: iStock.com / kali9)