Causes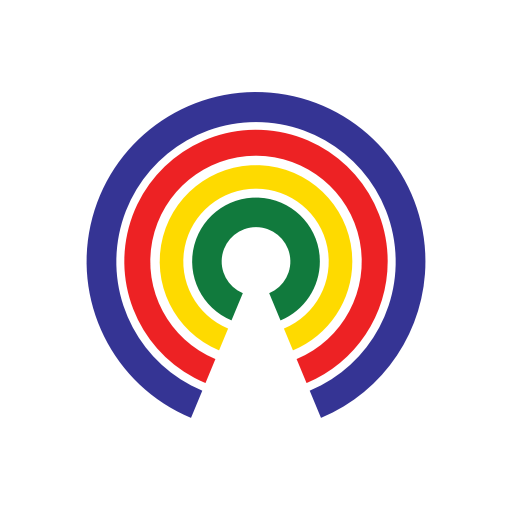 Causes
| 6.4.20
What is 'Qualified Immunity' & How Does It Protect Police Officers From Lawsuits Alleging Violations of Citizens' Rights?
Should the legal doctrine of qualified immunity be reformed?
by Causes | 6.4.20
What's the story?
Among the reforms to policing that have been discussed in the aftermath of George Floyd's killing by Minneapolis Police officers is a change to the legal doctrine of "qualified immunity". Critics of qualified immunity argue that the doctrine has become a shield for police officers from civil lawsuits in cases where they violated a citizen's rights. 
Judge Don Willett of the U.S. Fifth Circuit Court of Appeals explained that perspective in an dubitante ("doubting") opinion he wrote in 2018 while concurring with the opinion of the court on a qualified immunity case:
"To some observers, qualified immunity smacks of unqualified impunity, letting public officials duck consequences for bad behavior ― no matter how palpably unreasonable ― as long as they were the first to behave badly. Merely proving a constitutional deprivation doesn't cut it; plaintiffs must cite functionally identical precedent that places the legal question "beyond debate" to "every" reasonable officer. Put differently, it's immaterial that someone acts unconstitutionally if no prior case held such misconduct unlawful."
What is "qualified immunity"?
Qualified immunity is legal immunity extended to individual government officials that protect them from lawsuits claiming they violated the plaintiff's rights by only allowing such suits to succeed in cases where officials violated a "clearly established" legal or constitutional right.
The doctrine is intended to protect officials who make "reasonable but mistaken judgments about open legal questions" in the course of their duties, but not "the plainly incompetent or those who knowingly violate the law." It first came into effect in 1967.
Qualified immunity isn't immunity from having to pay damages ― rather, it's immunity from having to go through a trial, so courts determine whether the public official who is the defendant in the suit can receive qualified immunity as early as possible in a case.
Courts make that analysis by considering whether a hypothetical reasonable official would've known that the conduct of the defendant violated the citizen's rights, and the analysis considers laws in effect at the time of the alleged violation (not those in effect at the time of the court's consideration).
In practice, this often results in qualified immunity being granted to the defendant, as Judge Willett went on to explain in his dubitante concurrence granting qualified immunity to agents of the Texas Medical Board & Drug Enforcement Agency (DEA) who allegedly exceeded the scope of their subpoena in searching Dr. Joseph Zadeh's medical office:
"Today's case applies prevailing immunity precedent (as best we can divine it): Dr. Zadeh loses because no prior decision held such a search unconstitutional. But courts of appeals are divided ― intractably ― over precisely what degree of factual similarity must exist. How indistinguishable must existing precedent be? On the one hand, the Supreme Court reassures plaintiffs that its caselaw "does not require a case directly on point for a right to be clearly established." On the other hand, the Court admonishes that "clearly established law must be 'particularized' to the facts of the case." But like facts in like cases is unlikely. And this leaves the "clearly established" standard neither clear nor established among our Nation's lower courts." 
How could qualified immunity be reformed?
There is a possibility that Congress could craft a law concerning how qualified immunity should be applied, but that would likely be a lengthy process that may not garner sufficient bipartisan support before the 116th Congress adjourns for the final time. 
Several Senate Democrats have introduced a non-binding resolution calling for reforms, while Congress's lone Libertarian, Rep. Justin Amash (L-MI), is drafting a bill with Rep. Ayanna Pressley (D-MA) to end qualified immunity.
A more likely path is the Supreme Court considering the merits of a case in which lower federal courts granted qualified immunity. The existence of a split in the interpretation of qualified immunity standards that Judge Willett alluded to in his opinion makes it more likely that the Supreme Court would do so, although it doesn't guarantee they will take it up.
Supreme Court justices have in the past expressed skepticism of qualified immunity from both conservative & liberal perspectives. Justice Sonia Sotomayor wrote in a 2018 dissent that it had become an "absolute shield" for law enforcement Justice Clarence Thomas wrote in a 2017 opinion that the Supreme Court needs to reconsider whether its qualified immunity doctrine reflects the will of Congress: 
"Because our analysis is no longer grounded in the common-law backdrop against which Congress enacted the 1871 Act, we are no longer engaged in "interpret[ing] the intent of Congress in enacting" the Act. Our qualified immunity precedents instead represent precisely the sort of "freewheeling policy choice[s]" that we have previously disclaimed the power to make… Until we shift the focus of our inquiry to whether immunity existed at common law, we will continue to substitute our own policy preferences for the mandates of Congress. In an appropriate case, we should reconsider our qualified immunity jurisprudence."
— Eric Revell
(Photo Credit: iStock.com / MattGush)