Causes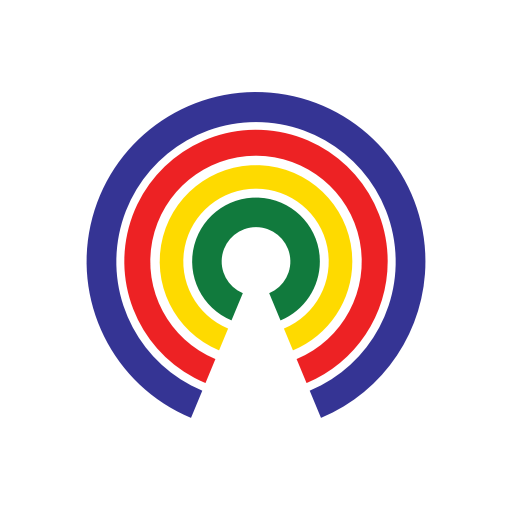 Causes
| 3.10.20
FUTURE Act: Should Funding for Minority-Serving Institutions Be Reauthorized Thru FY2021?
Do you support the FUTURE Act?
by Causes | 3.10.20
This bill summary reflects the FUTURE Act, which was removed from H.R. 2486 before it received a House vote. You can read about the current version of H.R. 2486 here.
---
What is House Bill H.R. 2486?
This bill — the FUTURE Act — would reauthorize mandatory funding for Minority-Serving Institutions (MSIs) within Title III of the Higher Education Act for the next two fiscal years (through FY2021). Currently, this funding is set to expire at the end of FY2019 on September 30, 2019. The category of MSIs includes Historically Black Colleges and Universities (HBCUs), Hispanic-Serving Institutions (HSIs), and Tribal Colleges and Universities (TCUs), among others. 
Title III funds to MSIs supplement institutional aid to MSIs and are focused on prioritizing instructional programs in high-demand fields, including science, technology, engineering and mathematics (STEM), computer science, nursing, and allied health. They also fund construction and renovation, infrastructure, student support services, campus safety, faculty hiring, professional development for faculty and staff, accreditation, native language and culture programming, library services, and endowments.
This bill's full title is the Fostering Undergraduate Talent by Unlocking Resources for Education Act. 
Argument In Favor
Minority-Serving Institutions (MSIs) such as Historically Black Colleges and Universities (HBCUs), Hispanic-Serving Institutions (HSIs), and Tribal Colleges and Universities (TCUs) play an important role in ensuring that minority students receive quality college educations. Renewing funding to these institutions will ensure that they can continue fulfilling their important missions.
Argument Opposed
Minority-Serving Institutions (MSIs) should be required to operate in the same way as other four-year colleges and universities, and shouldn't receive preferential support from the federal government. Instead, like all other higher education institutions, they should be responsible for ensuring their own economic survival through alumni giving, tuition, and other fundraising efforts.
Impact
Students at MSIs; MSIs; HBCUs; HSIs; TCUs; and federal education funding for MSIs.
Cost of House Bill H.R. 2486
A CBO cost estimate is unavailable.
More Information
In-Depth: Rep. Alma Adams (D-NC) introduced this bill to ensure continued funding for Minority-Serving Institutions (MSIs), including Historically Black Colleges and Universities (HBCUs): 
"MSIs educate more than one-quarter of all undergraduate students in America but have historically been at a disadvantage when it comes to federal resources. As a two-time HBCU graduate and former HBCU professor, I know firsthand how valuable HBCUs and all Minority-Serving Institutions are. That's why I founded the Congressional Bipartisan HBCU Caucus, and why this legislation is so important. By ensuring we are funding HBCUs and other MSIs, we are allowing these vital institutions to continue their work in providing opportunities for students from disadvantaged backgrounds."
Original House cosponsor Rep. Mark Walker (R-NC) adds that HCBUs are "an integral part" of American higher education: 
"HBCUs are an integral part of America's higher education system and have had a profound impact on North Carolina, including my own family, opening the door to my wife Kelly's success as a nurse practitioner. I am proud to help lead this effort and continue building on our success advocating for minority-serving institutions by expanding our commitment to HBCUs and the nearly 300,000 students they serve. When we create paths for students to be more innovative and engaged, we keep colleges and universities on the path to success, creating a more promising future for all."
Senate sponsor Sen. Doug Jones (D-AL) observes that HCBUs have achieved "remarkable accomplishments": 
"Alabama is home to fourteen outstanding HBCUs that serve as a gateway to the middle class for many first-generation, low-income, and minority Americans. Our HBCUs have continued to achieve remarkable accomplishments despite many facing financial challenges. The FUTURE Act will help ensure these historic schools and all minority-serving institutions continue to provide excellent education opportunities for their students."
Original Senate cosponsor Sen. Tim Scott (R-SC) adds that HCBUs create jobs and increase graduates' lifetime earnings: 
"We all have a role to play in making the dream of college a reality for those who wish to pursue their education. The eight HBCU's in South Carolina have made a significant impact in our communities, creating thousands of jobs which translates to over $5 billion in lifetime earnings for their graduates. The FUTURE Act will not only strengthen these institutions, but create opportunity for their neighbors to prosper."
The United Negro College Fund (UNCF), the United States' largest minority education organization, launched a campaign in support of this bill, the "Protecting Our Future" campaign, in mid-August 2019. When UNCF launched the campaign, its president and CEO, Dr. Michael L. Lomax, said: 
"I am proud to announce that UNCF is officially launching a targeted campaign to support STEM education at our nation's HBCUs, Hispanic-Serving Institutions (HSIs), Tribal Colleges and Universities (TCUs), and other Minority-Serving Institutions (MSIs). These institutions are on the brink of losing access to $2.55 billion dollars to support STEM education, and the time to act is now."
UNCF's vice president of public policy and government affairs, Lodriguez V. Murray, added: 
"This one bill represents $85 million a year to HBCUs. Collectively, all MSIs have $255 million annually at risk. Not only have these institutions benefited from this funding over the last 12 years, but every vote taken on this issue has had the support of both Republicans and Democrats. It is our hope that both parties will come together, once again, to support and pass this important piece of legislation. We only have 43 days before this funding expires, and no one wants to see HBCUs, MSIs, and their students receive less federal funding."
This legislation has 17 bipartisan House cosponsors, including 11 Democrats and six Republicans. Its Senate companion, sponsored by Sen. Doug Jones (D-AL), has 13 bipartisan Senate cosponsors, including seven Republicans and six Democrats. It's supported by the United Negro College Fund (UNCF), Hispanic Association of Colleges and Universities, Thurgood Marshall College Fund (TMCF), National Association for Equal Opportunity in Higher Education, and American Indian Higher Education Consortium (AIHEC). 
Of Note: There are more than 100 HBCUs across 19 states, the District of Columbia, and the U.S. Virgin Islands. Additionally, there are 37 Tribal Colleges and Universities, which collectively form the American Indian Higher Education Consortium (AIHEC), across the country.
An economic impact report produced by the UNCF indicates that HBCUs have numerous positive effects. These include supporting 134,090 jobs in their regional economies; work-life earnings of $130 billion for their students; and a total economic impact of $14.8 billion.
Rep. Adams' office notes that MSIs serve nearly four million students and disproportionately enroll low-income students (70% of HBCU students come from low-income families). Additionally, according to the UNCF, HBCUs enroll 24% of all black undergraduates pursuing a bachelor's degree in a college or university, graduate 26% of all black bachelor's degree recipients, and award 32% of STEM degrees to black students in the states and territories they're located in. Across the entire U.S., HBCUs enroll 10% of black undergraduates, produce 17% of all black college graduates with bachelor's degrees, and graduate 21% of black students with bachelor's degrees in STEM fields.
Media:
Summary by Lorelei Yang
(Photo Credit: iStockphoto.com / sshepard)