Causes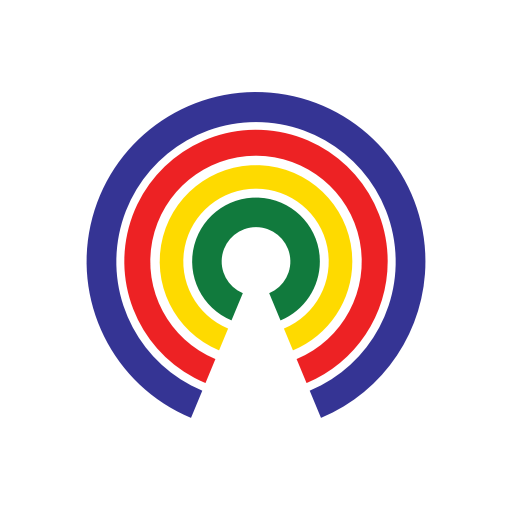 Causes
| 10.9.19
Turkey Invades Northern Syria, Attacks Kurds After U.S. Troops Withdrawn
Do you agree with the Trump administration's decision to withdraw troops from Northern Syria?
by Causes | 10.9.19
UPDATED - 10/9/19: Turkish forces have begun carrying out airstrikes in Kurdish-occupied areas of Northern Syria, after U.S. forces in the area were re-positioned elsewhere in Syria. Kurdish forces have halted anti-ISIS operations to ready their defenses for an anticipated ground invasion by Turkey, and their request for the U.S. and its Western allies to impose a no-fly zone has been denied.
Countable's original story appears below.
---
In a White House statement released Sunday night, the Trump administration announced that U.S. forces will be withdrawn from Northern Syria ahead of Turkey's planned invasion of the region following a call between President Donald Trump and Turkish President Recep Tayyip Erdogan. The decision has drawn criticism for elevating the risk of a resurgence of ISIS and a major conflict between two key U.S. allies in the region ― NATO member Turkey and the Kurds.
What's the story?
Turkey's military incursion into Northern Syria is ostensibly to prevent a return of ISIS in the area. It comes at a time of strained relations with the U.S. after Turkey was excluded as a partner in the F-35 Joint Strike Fighter program because of its acquisition of a Russian missile system and a broader crackdown on political opponents by Erdogan following a failed coup in 2016. 
The White House statement said that "Turkey will now be responsible for all ISIS fighters in the area" because France, Germany, and other European nations refused to take back captured ISIS fighters who originally came from their countries.
There are roughly 11,000 ISIS fighters (of whom 2,000 are foreign fighters from outside Syria and Iraq) detained at more than two dozen facilities by the primarily Kurdish Syrian Democratic Forces in the area. There is also a camp for more than 60,000 displaced persons that is serving as home to many ISIS families.
The Dept. of Defense (DOD) warned in an inspector general report earlier this year that the SDF lack the capacity to continue to detain that many fighters and security conditions are a threat.
Turkey has also previously threatened to enter Northern Syria to create a buffer zone by driving Kurdish groups it views as aligned with a separatist terror group away from its border, and because it can be difficult to track the various Kurdish militia groups involved here's a brief rundown: 
The People's Protection Units (YPG) and Women's Protection Units (YPJ) are the primary component of the Syrian Democratic Forces (SDF), which controls much of northern and eastern Syria. They have been the primary ground unit responsible for eliminating ISIS strongholds in those areas at a cost of over 10,000 SDF fighters, and have received assistance from the U.S. and Western governments in the form of equipment, air support, and special forces on the ground (as pictured). Turkey views them as sympathetic to the Kurdistan Workers' Party (PKK).
The Kurdistan Workers' Party (PKK) is a militant and political group based in Turkey and Iraq that has been in near continuous armed conflict with the Turkish government since 1984. It has advocated in the past for an independent Kurdistan, as the Kurdish people reside in parts of Iran, Iraq, Syria, Turkey, and Armenia. The PKK fought against ISIS in Iraq and Syria, but has been designated as a foreign terrorist organization by the U.S., the North Atlantic Treaty Organization (NATO), and European Union.
The Peshmerga are the military of the autonomous Kurdistan Region of Iraq and fought against ISIS in Iraq, as Iraqi law prohibits the Iraqi military from entering the region. It has received support from the U.S. and Western allies.
With Turkey's invasion of Northern Syria expected to begin soon, Kurdish fighters with SDF are being repositioned in preparation for a Turkish attack. The SDF said "We hope our US partners will reverse this decision & not abandon our combined effort in NE Syria", and a spokesman weighed in on the U.S. withdrawal:
"There were assurances from the United States of America that it would not allow any Turkish military operations against the region… But the statement today was a surprise and we can say that it is a stab in the back for the SDF."
What are both sides saying?
President Donald Trump took to Twitter to defend his decision to pull troops out of Syria after it drew criticism from Republicans:
Sen. Lindsey Graham (R-SC), a key Trump ally in the Senate and a member of the Foreign Relations Committee, called on the president to reverse the decision and said he plans to introduce bipartisan legislation with Sen. Chris Van Hollen (D-MD) to sanction Turkey if necessary:
Majority Leader Mitch McConnell (R-KY) released a statement saying the U.S. needs to avoid creating a power vacuum in the region:
"A precipitous withdrawal of U.S. forces from Syria would only benefit Russia, Iran, and the Assad regime. And it would increase the risk that ISIS and other terrorist groups regroup. I urge the President to exercise American leadership to keep together our multinational coalition to defeat ISIS and prevent significant conflict between our NATO ally Turkey and our local Syrian counterterrorism partners. Major new conflict between Turkey and our partners in Syria would seriously risk damaging Turkey's ties to the United States and causing greater isolation for Turkey on the world stage. As we learned the hard way during the Obama Administration, American interests are best served by American leadership, not by retreat or withdrawal."
McConnell's fellow Kentuckian agreed with Trump's decision, as Sen. Rand Paul (R-KY) tweeted:
— Eric Revell
(Photo Credit: Qasioun News Agency via Wikimedia / Creative Commons)