Causes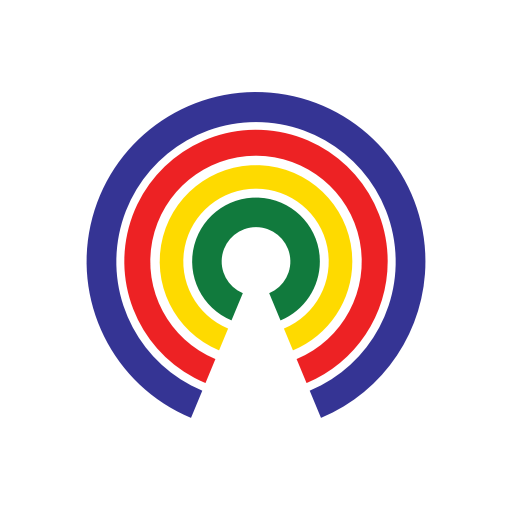 Causes
| 9.11.19
Are You Worried About Foreign Interference in the Election?
Are you worried about foreign interference in the 2020 election?
by Causes | 9.11.19
What's the story?
Yes, Russia interfered in the 2016 presidential election. It's likely Moscow, and others, will also attempt to hack the vote in 2020.
Just don't call it a comeback: the U.K. attempted to influence their former colony's elections in the 1940s, the Nazis hoped to torpedo FDR's reelection, and South Vietnam consulted with the Nixon campaign in 1968.
What is new, however, is the use of cyberattacks, fomenting discord on social media, and spreading misinformation online. 
Here's what you need to know about foreign interference in the 2020 election.
Countable is compiling a dossier on all the issues that may affect the 2020 election, answering your questions and concerns about what to expect on Tuesday, November 3rd, 2020. We're calling the series "Foresight 2020". Check out our earlier piece on "deepfakes."
---

Examples of Russian social media interference during the 2016 election.
---
What do we mean by "foreign election interference"?
Also known as "foreign electoral interventions," these are efforts by governments to covertly or overtly influence elections in other countries.
But America...!
We know the comments are coming, so let's address the eagle in the room: yes, the U.S. has a well-documented history of engaging in election influence over the years. Indeed, one study claims the U.S. has intervened in more foreign elections than any other country—81 times between 1946 and 2000.
Covert election intervention
For this piece, we're focusing on covert election intervention. The author of the above "81 times" study, Dov Levin, defines "covert election intervention" as "a costly act which is designed to determine the election results [in favor of] one of the two sides."
What are some examples of covert election interference?
Funding the election campaigns of specific parties/individuals.
Issuing public declarations or threats in favor of/against a candidate.
Providing/withdrawing foreign aid—or threatening to do so.
Disseminating misinformation or propaganda.
Helping one side create their campaign materials.
Training locals - of one side – in campaigning techniques.
 Do foreign-influence campaigns work?
In 59% of cases of covert intervention, the side that received assistance came to power, according to Levin.
Electoral interventions increase the vote of the preferred side 3% on average.
Philip Howard, Director of the Oxford Internet Institute, studied web traffic in the U.S. in the lead-up to the 2016 presidential election. He found that about one half of all news on Twitter directed at the swing state of Michigan was fake. Other experts have confirmed that disinformation was much more heavily targeted at swing states.
What did Russia do in the 2016 campaign?
Russia mainly focused (so far as we know) on two main avenues of election interference:
Cyberattacks
In regards to election meddling (there's also cyberattacks against infrastructure), this refers to Russian intelligence officers hacking a number of political targets in the U.S. (for example, the Democratic National Committee), stealing damaging information, then releasing it through WikiLeaks and other outlets.
Social media agitation
Russia engaged in foreign interference through secret, targeted, and misleading advertisements on social media platforms—including Facebook, Instagram, and Twitter.
The most well known "troll farm" was the Internet Research Agency.
Internet Research Agency
The Russian-backed Internet Research Agency was tasked with infiltrating American social media and spreading fake news in an effort to exacerbate racial tensions and sow discord among Americans. The IRA also organized real-world rallies. It partially did this through "computational propaganda".
Computational propaganda
This is when fake news publishers use "bots" that make their content appear more popular than it is. Bots are fake social media accounts that are programmed to automatically like and/or retweet a particular message. This triggers elements of social media algorithms that prioritize popular posts, making it more likely that the article will gain wide traction.
What are some examples of social media influence?
Over 3,500 Facebook and Instagram ads were purchased by Russia in an attempt to influence the 2016 presidential election.
This included Moscow creating fake accounts, pages, and online communities to push divisive content and mobilize Americans.
Gotta Influence 'Em All
"Don't Shoot Us" was one of many multi-platform campaigns. Meant to mimic the Black Lives Matter movement, Don't Shoot Us – a reference to Michael Brown's "Hands up, don't shoot!" – included a website and associated content on Facebook, Twitter, Instagram, and YouTube.
And Pokémon Go.
In July 2016, the Don't Shoot Us Tumblr account announced a contest: Pokémon Go players were encouraged to name their Pokémon "with a U.S. police brutality victim's name," train the pocket monsters at gyms "near the crime scene," then take take screenshots of their digital protest.
The Tumblr post that promoted the contest shared an example: Pokémon Hypno is named "Eric Garner,"the African American man who died after being placed in a chokehold by an officer of the New York Police Department.
I want more ads. Lots.
Should we be worried about the 2020 election?
Special Counsel Robert Mueller ended his first public statement with these words:
"I will close by reiterating the central allegation of our indictments, that there were multiple, systematic efforts to interfere in our election. And that allegation deserves the attention of every American."
The U.S. intelligence community agrees.
Christopher Wray, Director of the Federal Bureau of Investigation:
"We are very much viewing 2018 as just kind of a dress rehearsal for the big show in 2020."
Dan Coats, former Director of National Intelligence:
"We assess that foreign actors will view the 2020 U.S. elections as an opportunity to advance their interests."
What is Congress doing?
Congress is currently considering a number of bills to deter interference in U.S. elections by foreign nationals:
What is the government doing?
What is the president doing?
In early May, President Trump had a phone conversation with Russian President Vladimir Putin. It was the first conversation between the two leaders since the release of the Mueller report, which found that "the Russian government interfered in the 2016 presidential election in sweeping and systematic fashion."
In a tweet and subsequent interview, Trump said he discussed the "Russian hoax" but avoided talk of 2020 election meddling.
"Had a long and very good conversation with President Putin of Russia," Trump wrote in a mid-day tweet. "As I have always said, long before the Witch Hunt started, getting along with Russia, China, and everyone is a good thing, not a bad thing."
What else can be done?
Dr. Todd Helmus, Senior Behavioral Scientist at the RAND Corporation, suggests adding media literacy training in public schools.
Laura Rosenberger, Director of the Alliance for Securing Democracy at The German Marshall Fund of the United States, has argued that social media users need more information about what they're seeing and why they're seeing it.
Most experts generally agree that public-private partnerships are necessary, and that social media companies cannot manage this threat alone.
What do you think?
Are you concerned about foreign interference in the 2020 campaign? Should Congress pass any of the above laws? Should social media outlets adopt policies to combat foreign election interference? Take action above and tell your reps then share your thoughts below.
—Josh Herman