Causes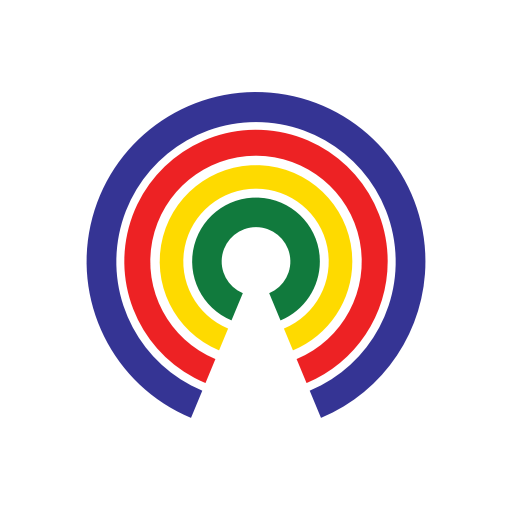 Causes
| 12.23.18
Nixon & Congress Gave D.C. A Local Gov't 45 Years Ago On This Date
How do you feel about the D.C. Home Rule Act on its anniversary?
by Causes | 12.23.18
On December 24, 1973, President Richard Nixon signed the District of Columbia Home Rule Act, into law. It created a D.C. municipal government to which certain congressional powers over the District of Columbia would be devolved to local government, furthering D.C. home rule.
Why did it come up?
From 1820 to 1870, D.C. residents were allowed to elect a mayor and legislative body. However, in 1874, a reorganization of the city's government replaced these elected officials with a three-member Board of Commissioners appointed by the president.
Thereafter, D.C. residents strongly advocated for control of their own local affairs. In the period 1948 to 1966, the Senate passed bills providing some form of home rule to D.C. six times, but every measure failed in the House District of Columbia Committee. Congressional efforts to give D.C. home rule were repeatedly stymied by a coalition of Southern Democrats and conservative Republicans who believed the Constitution empowered Congress alone to govern D.C.
This bill's passage came against the backdrop of political and social changes brought about by the civil rights movement. According to Michael Fauntroy, a professor of political science at Howard University, home rule became a civil rights question: "Why is it that this majority black city is not allowed to have the political autonomy that it should relative to the rest of the country?"
Walter Fauntroy, who'd been Martin Luther King, Jr.'s representative and lead organizer for the 1963 March on Washington (and Michael's uncle), was chosen to be the District's first-ever non-voting delegate to Congress. There, he leveraged the strength of the civil rights movement to marshal support for a bill granting D.C. home rule.
Fauntroy wrote to Democratic leaders and the Speaker of the House, arguing that a vote for home rule could align black voters behind vulnerable Democrats, and also lobbied aggressively in the South, sending 10,000 letters to black voters urging them to write their members of Congress to support home rule's passage.
What did it do?
The District of Columbia Home Rule Act reorganized D.C.'s government structure, provided a charter for local government in D.C., delegated some legislative powers to the local government, and implemented recommendations from the Commission on the Organization of the Government of the District of Columbia. This allowed D.C. to elect its own mayor and legislature.
There were, however, some restrictions on the Home Rule government, including prohibitions on:
Enacting a budget that isn't balanced;
Lending public credit for private projects;
Taxing individuals who work in D.C. but live outside the city limits;
Modifying the composition or purview of local courts; and
Changing the Heights of Buildings Act of 1910.
Ultimately, the DC Home Rule Act passed both houses of Congress with 272 House votes and 77 Senate votes before being signed into law by Nixon, a strong supporter of home rule, before the bicentennial. In his statement, Nixon used the bicentennial to justify giving D.C. residents the right to govern themselves:
"As the Nation approaches the 200th anniversary of its founding, it is particularly appropriate to assure those persons who live in our Capital City rights and privileges which have long been enjoyed by most of their countrymen."
What has its impact been?
After the Home Rule Act's passage, D.C. citizens elected a Mayor and Council in the fall of 1974. Citizens embraced the new Home Rule government as more representative of the local citizenry, and more responsive to their needs.
Under the Home Rule government, Congress reviews all legislation passed by the Council before it becomes law and retains authority over D.C.'s budget. The President appoints D.C.'s judges, and D.C. still has no voting representation in Congress. Due to these and other limitations, D.C. citizens continue to lobby to be put on equal footing with states in Congress.
Congressional oversight of the D.C. Home Rule Government has led to several disputes that resulted in the will of Congress winning out (at least for a time), including:
D.C. efforts to use local tax receipts to fund abortions through Medicaid were blocked, then allowed to go forward in 2009 under a Democratic Congress, and banned again in 2011.
A clean needle exchange program was blocked two years after the Council passed it 1996, but Congress lifted the ban in 2007 so the Council's law took effect.
D.C. voters passed a medical marijuana initiative in 1998 that was immediately blocked by Congress through the Barr Amendment. The amendment was temporarily overturned and eventually repealed by Congress in 2009, so the medical marijuana program took effect in 2013.
D.C. voters then passed an initiative legalizing recreational marijuana in 2013, but Congress blocked the Council from enacting regulations or taxes related to its sale, which means that adults can only grow and share marijuana in private.
Eleanor Holmes Norton, D.C.'s current non-voting delegate in Congress, says D.C. remains stuck between what she believes it deserves — full statehood — and what it can get:
"In the fight towards equality with other Americans, the District has always been forced into incrementalism. I don't know if it will ever get out of that, since if you look at even national legislation it's the way things happen in this diverse country. We are trying mightily to get out of it."
—Lorelei Yang
(Photo Credit: iStockphoto.com / f11photo)