Causes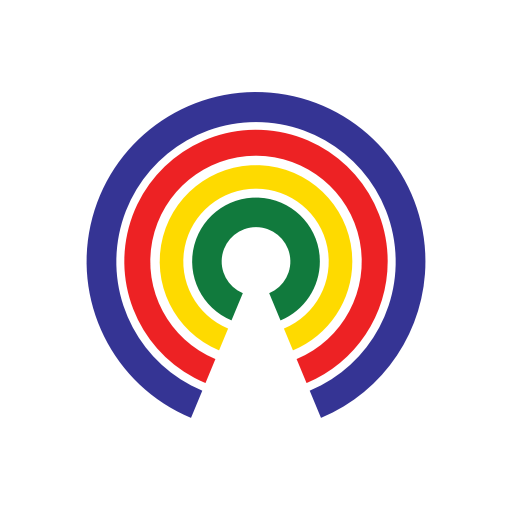 Causes
| 12.19.18
H.R. 695 - House FY18 Defense Appropriations
Do you support or oppose this bill?
by Causes | 12.19.18
Because the Senate amended H.R. 695, which had previously served as the House's version of the FY18 defense appropriations bill, to be the legislative vehicle for a continuing resolution to fund the government through February 8, 2019, we've transferred our summary of the FY18 defense appropriations bill here.
---
What is it?
(Updated 1/29/18): This bill was amended from its original form to serve as the legislative vehicle for $659.2 billion in defense spending for fiscal year 2018. Originally the bill established a program to provide national criminal history background checks and reviews for individuals applying to work or volunteer at organizations serving children, elderly adults, and individuals with disabilities. A summary of the bill in its current form can be found below.
This legislation would provide $659.2 billion for the DOD in fiscal year 2018. Of this, $584.2 billion would be discretionary funding — up $68.1 billion over the prior year — while $75.1 billion in funding would be provided for Overseas Contingency Operations (OCO) / Global War on Terrorism (GWOT).
The OCO/GWOT funding would provide resources needed for preparation and operations to fight ongoing threats; including personnel requirements; operational needs; replacing aircraft losses; combat vehicle safety modifications; additional Intelligence, Surveillance, and Reconnaissance (ISR) assets;and maintenance of facilities and equipment. It would also provide critical support to allies such as Israel, Ukraine, and Jordan.
Military pay would total $138.3 billion under this bill, $5.3 billion of which for OCO/GWOT requirements with the rest going to base pay. That would support 1,324,000 active-duty troops and 822,900 Guard and Reserve troops. A 2.4 percent pay raise for the military would be fully funded.
Operation and maintenance funding would total $241 billion, of which $49 billion is for OCO/GWOT requirements. Base funding would be $24.1 billion above fiscal year 2017, with the increase aimed at filling readiness shortfalls to provide troops with training and equipment.
Research and development funding would total $84.3 billion, with $1.6 billion going to OCO/GWOT requirements. Base funding would be $10.3 billion more than fiscal year 2017. That funding would support research and development of the F-35 Joint Strike Fighter, space security programs, the new Air Force bomber program the Ohio-class submarine replacement, Future Vertical Lift, the Israeli Cooperative Programs, and other research and development, like that done by the Defense Advanced Research Projects Agency (DARPA).
Equipment procurement and upgrades would total $149 billion — up $24.1 billion from the prior year — of which $16.5 billion would go to OCO/GWOT requirements. Base requirements would be $24.1 billion above fiscal year 2017. Some of the highlights include:
$21.5 billion for 11 Navy ships, including one carrier replacement, two guided missile destroyers, two Virginia-class submarines, and three littoral combat ships.
$9.5 billion would go to providing 84 F-35 aircraft; $1.8 billion for 24 F-18 Super Hornet aircraft; $1.05 billion for 56 Black Hawk helicopters.
$1.09 billion for the upgrade of 85 Abrams tanks, $483 million for upgrades of 145 Bradley fighting vehicles, $348 million for upgrades of 116 Strykers, and $332 million for the Israeli Cooperative Programs.
Defense health and military family programs funding would total $34 billion, up $150 million from the prior year, for the Defense Health Program to provide care for troops, military families, and retirees. Of the total, $282 million would go to cancer research, $125 million for traumatic brain injury and psychological health research, and $277 million for sexual assault prevention and response.
Some of the savings that would be gained under this bill are $1.5 billion in savings from rescinding unused prior-year funding, $1 billion from lower-than-expected fuel costs, and $345 million due to favorable economic conditions.
Impact
Military personnel and their families; and the Dept. of Defense.
Cost
A CBO cost estimate is unavailable.
More Information
In-Depth: House Appropriations Subcommittee on Defense Chairwoman Kay Granger (R-TX) offered the following statement on the introduction of this defense spending bill:
"Congress's number one responsibility is to provide for the defense of this nation. It is this bill that fulfills that most fundamental constitutional duty. This important legislation reflects what our military leaders have recommended in countless meetings and briefing and demonstrates our commitment to restoring military readiness, force modernization efforts, and maintaining technological superiority on the battlefield. After years of cuts, it's time to rebuild our military."
Full Appropriations Committee Chairman Rodney Frelinghuysen (R-NJ) added:
"There is no more critical duty of Congress than upholding our Constitutional responsibilities to provide the men and women of our Armed Forces the resources they need to successfully complete missions and advance U.S. interests around the globe. The safety and security of our nation and peace and stability around the globe depend on it. It is past time that this essential, must-pass Department of Defense funding bill is enacted into law. Congress must act responsibly and quickly to get these dollars out the door and where they are needed as soon as possible."
Virtually identical versions of this bill have passed the House twice already this Congress without receiving a vote in the Senate. The House passed the bill in a "minibus" spending package that contained three other appropriations bills on a 235-192 vote on July 27, 2017 and again in a comprehensive omnibus spending bill with a 211-198 vote on September 14, 2017.
Media:
Summary by Eric Revell
(Photo Credit: paladex / iStock)