Causes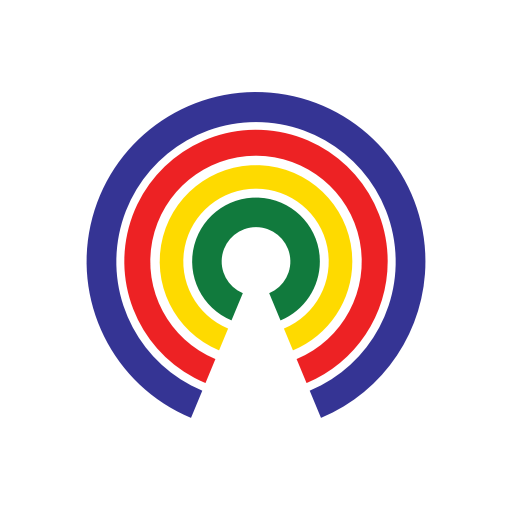 Causes
| 12.16.18
Save Our Seas Act
Do you support this bill?
by Causes | 12.16.18
Different versions of the Save Our Seas Act were passed by each chamber of Congress in different forms as S. 756, which was subsequently amended by the Senate to serve as the legislative vehicle for the First Step Act. As a result, we've transferred our Save Our Seas Act summary here.
---
What is it?
This bill — the Save Our Seas (SOS) Act — would reauthorize and revise the Marine Debris Program to require the National Oceanic and Atmospheric Administration (NOAA) to: 1) work with other agencies to address both land- and sea-based sources of marine debris; 2) work with both the State Dept. and other agencies to promote international action to reduce the incidence of marine debris; and 3) work with other federal agencies to develop outreach and education strategies to address sources of marine debris.
NOAA's administrator would be authorized to determine, independently or at the request of a state's governor, whether there is a severe marine debris event. In cases where a severe marine debris event is determined to have occurred, the NOAA administrator would be authorized to make funds available for cleanup and other response, and to reduce the non-federal share of costs by up to 50%.
Further, the bill would urges the president to:
Support funding for research and development of bio-based and other alternatives or environmentally feasible improvements to materials that reduce derelict fishing gear and municipal solid waste;
Work with foreign countries that contribute the most to the global marine debris problem in order to quantify the scale and long-term impact of the problem and find solutions together by helping mitigate the discharge of land-based solid waste into the water, and providing technical infrastructure and investment in waste management infrastructure if such assistance is deemed appropriate;
Study issues, including economic impact, related to marine debris both domestically and internationally; and
Encourage the Office of the U.S. Trade Representative to consider marine debris' impact in relevant future trade agreements.
The membership of the Interagency Marine Debris Coordinating Committee would be expanded to include one senior official each from the Department of State and the Department of the Interior.
The Marine Debris Program would be reauthorized, which serves as an information clearinghouse on marine debris, and enforces of laws about discarded marine debris.
Additionally, the bill would implement the Commandant of the Coast Guard's Final Action Memo regarding the recommendations of the marine casualty investigation into the sinking of the El Faro. The amendment also allows the Coast Guard to have a Blue Technology Center of Expertise in order to encourage its use of new, more effective, less expensive Marine Domain Awareness Technologies to better target manned response assets for at sea missions.
Impact
Coastal and marine communities; U.S. Coast Guard; National Oceanic and Atmospheric Administration (NOAA); Marine Debris Program; and the Ocean Conservancy.
Cost
$44.00 Million
The CBO estimates that implementing this legislation would cost $44 million over the 2019-2023 period.
More Information
In-Depth: Sen. Dan Sullivan (R-AK) introduced the original bill to address the global marine debris crisis by boosting the federal government's domestic and international response to ocean waste, allowing the NOAA Administrator to declare severe marine debris events, and authorize additional funds to states for cleanup and response efforts:
"Over the course of years and decades, marine debris deposited in the ocean half a world away inevitably finds its way to our coastal communities and ecosystems."
Cosponsor Sen. Sheldon Whitehouse (D-RI), a Co-Chair of the Senate Oceans Caucus, added that marine debris' impact is widespread:
"Plastic garbage and other junk crowding our oceans and shores is more than an eyesore. It's a threat to vital ocean and coastal ecosystems and our economy. This bill tackles the marine debris crisis along American coasts. It will also push us to work with other countries on limiting the plastics and other harmful materials that find their way to the ocean. That includes working on an international agreement to stop the flow of trash from land into the ocean, and, if trash does get to the ocean, supporting research into new materials that break down in a way that won't wreak havoc in our seas."
There are 21 bipartisan cosponsors of the original bill, including eight Republicans, 12 Democrats and one Independent. This legislation is supported by the Ocean Conservancy, American Chemistry Council, World Wildlife Foundation, Oceana, National Professional Anglers Association, National Marine Manufacturers Association, various aquariums in the United States, and more.
Of Note: Marine debris — any persistent, solid material that ends up in the marine environment — can pose a hazard to navigation, endanger human health, harm marine animals, and continue to net animals.
In response to the growing marine debris problem, the Marine Debris Research, Prevention, and Reduction Act (MDRPRA) was enacted in December 2006.The MDRPA established a Marine Debris Program within NOAA to reduce and prevent the occurrence and adverse impacts of marine debris on both marine environments and navigation safety.
The Marine Debris program now engages in both national and international efforts to identify, reduce, and prevent debris in the marine environment. To achieve its goals, the Marine Debris Program works with various partners across the United States on numerous projects, including: 1) aerial surveys of marine debris in Alaska; 2) removal or derelict fishing gear from Flower Garden Banks National Marine Sanctuary off the Texas coast; 3) high seas marine debris monitoring; and 4) online outreach and education programs.
The Marine Debris Program also sponsors the Ocean Conservancy's International Coastal Cleanup, the largest marine debris and litter cleanup event in the world. In 2015, the event boasted over 790,000 participants in 37 states and over 90 countries. Over 18 million pounds of trash were collected over 25,000 miles of coastline.
Media:
Summary by Lorelei Yang
(Photo Credit: Marco_Bonfanti / iStock)