Causes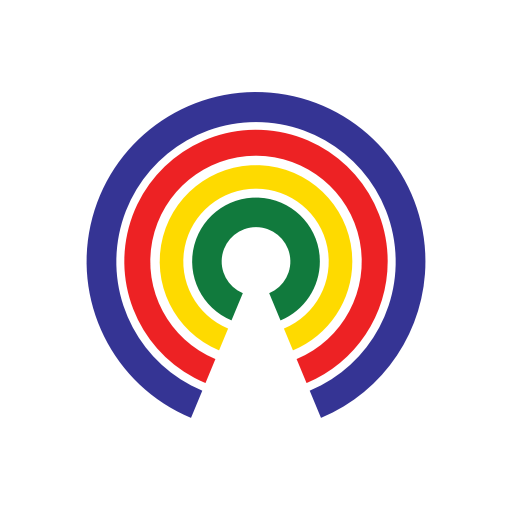 Causes
| 8.10.18
Should the 8th Amendment Apply to Everyone?
Should the 8th Amendment prohibition on excessive fines apply to states?
by Causes | 8.10.18
UPDATE — November 29, 2018: It's a little-known fact that the Bill of Rights didn't originally govern state laws. Over the last century following passage of the 14th Amendment, the Supreme Court has gradually "incorporated" the first 10 Amendments to include state actions.
Yesterday, the U.S. Supreme Court heard arguments that the 8th Amendment's prohibition on excessive fines should apply to every American. It's one of the few remaining provisions in the Bill of Rights that still doesn't apply to states. It says:
"Excessive bail shall not be required, nor excessive fines imposed, nor cruel and unusual punishments inflicted." (Emphasis added.)
At issue are civil asset forfeiture laws that allow state and local governments to confiscate cars, cash, and even homes.
While civil forfeiture is supposed to be applied only if the assets are used in the commission of a crime, governments often deploy the measure without ever charging the property owner with a crime. Forfeitures often significantly exceed the maximum value of any fine that might be imposed on the suspect in the event of a guilty verdict.
Opponents say this is an abuse of power and a violation of the 8th amendment.
For more about civil asset forfeiture, see below for Countable's original article from August 12, 2018.
---
Civil asset forfeiture is a law enforcement technique that allows authorities to take cash and property from people without charging them with a crime.
In 2017, federal authorities seized assets equivalent to annual losses from residential burglaries in the U.S.
From the Department of Justice's (DoJ) Assets Forfeiture Fund's inception in 1986 to its peak revenue in 2014, funds deposited increased 4,667 percent, from $93.7 million to $4.5 billion. Since then, fund deposits have declined to $1.6 billion in 2017.
The Federal Bureau of Investigation, Drug Enforcement Agency (DEA), and other federal agencies use civil asset forfeiture laws when investigating crimes. The legal authority for these actions is found in Title 18, § 981 of the U.S. Code, and has been upheld by the Supreme Court.
Why it matters
Media reports are rife with examples of what many see as abusive application of civil asset forfeiture laws.
While civil asset forfeiture was originally conceived as a way for law enforcement to go after organized crime, it has ballooned into a revenue-generating practice that advocates on both the left and the right decry as abusive.
According to the Heritage Foundation:
"There are many stories of innocent people having their property seized… You can be totally innocent and still be unable to stop the government from seizing your property… Being innocent does not mean that a state has to return your property. The Supreme Court of the United States has held that the 'innocent owner' defense is not constitutionally required."
According to the American Civil Liberties Union:
"Police abuse of civil asset forfeiture laws has shaken our nation's conscience… For people whose property has been seized through civil asset forfeiture, legally regaining such property is notoriously difficult and expensive, with costs sometimes exceeding the value of the property."
Defenders of the practice, such as Attorney General Jeff Sessions, say it's a valuable tool for fighting drug cartels and other criminal enterprises in cases in which a criminal conviction is difficult to obtain. He argues that encouraging civil asset forfeiture is appropriate "in order to hit organized crime in the wallet." Sessions elaborates:
"[C]ivil asset forfeiture is a key tool that helps law enforcement defund organized crime, take back ill-gotten gains, and prevent new crimes from being committed, and it weakens the criminals and the cartels. Even more importantly, it helps return property to the victims of crime. Civil asset forfeiture takes the material support of the criminals and instead makes it the material support of law enforcement, funding priorities like new vehicles, bulletproof vests, opioid overdose reversal kits, and better training."
In March 2017, the DoJ's Office of the Inspector General released a report criticizing the department's cash seizure and forfeiture activities. It noted that those who exercise their civil asset forfeiture authority don't collect adequate data on these activities. As a result:
"the Department cannot effectively assess whether asset forfeiture is being appropriately used and it risks creating the impression that its law enforcement officers prioritize generating forfeiture revenue over dismantling criminal organizations."
The report further found:
"The DEA conducts cash seizures that may not advance or relate to criminal investigations and may pose potential risks to civil liberties."
The Institute for Justice, a civil-liberties law firm working to overturn civil forfeiture, argues that because people wishing to challenge a civil forfeiture must essentially demonstrate their innocence in court, it guts the basic tenet that someone is innocent until proven guilty.
What's next
Last year the House passed a bill prohibiting the IRS from using civil asset forfeiture without probable cause on a voice vote, although it hasn't been taken up by the Senate. Earlier this year, a bill known as the DUE PROCESS Act of 2017 that would amend the federal criminal code to revise provisions related to federal civil asset forfeiture cases was introduced in the House.
For the first time in more than 20 years, the U.S. Supreme Court is also slated to review the constitutionality of civil forfeiture laws. The court will consider the case of Tyson Timbs, who was forced to forfeit his $40,000 Land Rover in civil court to the State of Indiana, after he pled guilty to selling less than $200 worth of drugs.
What do you think?
Should authorities be able to continue using civil asset forfeiture as it's currently defined, or should the practice be revised? Hit Take Action to tell your reps what you think, then share your thoughts below.
—Sara E. Murphy
(Photo Credit: iStock.com / AVNphotolab)