Causes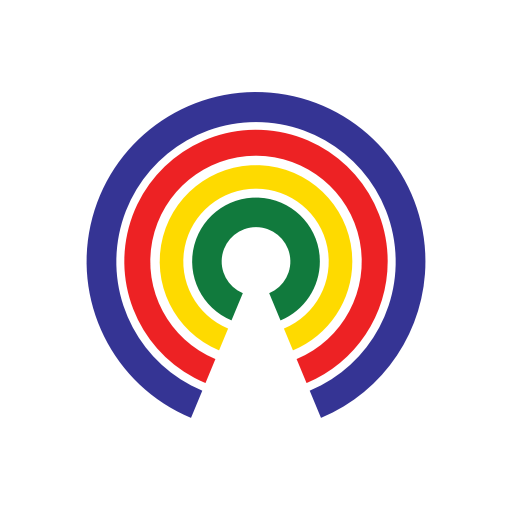 Causes
| 6.8.17
The 5 Things You Need to Know from Comey's Historic Testimony
Join the 34,659 people who've taken action on Causes this week
by Causes | 6.8.17
Hundreds of thousands of people followed along today, as former FBI Director James Comey testified before the Senate Intelligence Committee. Countable's coverage includes the full video, plus real-time updates of its many revelations. Here are the most important take-aways from today's historic hearing. Hit the Take Action button to tell your Reps what they should do.
1. Comey Believes Trump Fired Him Because of Russia Investigation, Then Lied About it
Right at the top of his opening remarks, former FBI Director James Comey told Senators that he was surprised and confused when President Trump suddenly fired him. Comey went on to describe the "shifting explanations" he received after his firing and testified,
"So it confused me when I saw on television the president saying that he actually fired me because of the Russia investigation."
Comey went on to say,
"The administration then chose to defame me and, more importantly, the FBI, by saying that the organization was in disarray. That it was poorly led. That the workforce had lost confidence in its leader. Those were lies, plain and simple."
Watch Comey's opening remarks:
2. Comey Kept Memos of his Interactions with Trump & Leaked Them to The Media
In response to questions from Senator Susan Collins (R-ME), Comey revealed that he wrote and then leaked memos detailing his conversations with Trump. A few days after the president tweeted that Comey "better hope that there are no "tapes" of our conversations," Comey testified that he woke up in the middle of the night and realized that those tapes — if indeed they exist — could corroborate the conversations he outlined in his memos. So, Comey told the Senators, he contacted a personal friend and law professor at Columbia University and requested that this friend leak Comey's memos to the media, hoping this would spur the appointment of a special investigator. That friend is confirmed to be Columbia law professor Daniel Richman.
Watch Comey's questioning by Senator Collins:
3. Vice President Pence Knew of Criminal Investigation of Flynn, Comey Believes
Senator Wyden (D-OR) drew out two important revelations in his questioning of Comey at today's hearing. First, that Flynn was under criminal investigation at the time of his forced resignation.
WYDEN: Had the president gotten what he wanted and asked of you, what would have been the effect on the investigation?

COMEY: We would have closed the investigation of General Flynn in connection with his statements and encounters with Russians in the late part of December. So, we would have dropped an open criminal investigation.

WYDEN: So when you talk about infecting the enterprise, you would have dropped something major that would have spoken to the overall ability of the American people to get the facts.
The second revelation was that, as far as Comey knew from former Deputy Attorney General Sally Yates, Vice President Pence was aware of the security concerns about Michael Flynn during his time as National Security Advisor.
WYDEN: Vice President Pence was the head of the transition. To your knowledge, was he aware of the concerns about Mike Flynn prior to or during General Flynn's tenure as National Security Advisor?

COMEY: You're asking including up to the time when Flynn was forced to resign? My understanding is that he was, and I'm trying to remember where I get that understanding from. I think from Acting Attorney General Yates.
Watch Comey's questioning by Senator Wyden:
4. Comey Told Trump He Wasn't the Target of an Investigation Without Being Asked
Comey confirmed that on each of the three occasions he informed Trump that he wasn't the target of an FBI investigation, he did so without being asked by the president. Sen. Roy Blunt (R-MO) also observed during his line of questioning that when Trump asked Comey to look into the unsubstantiated dossier that accused Trump of being compromised by Russian intelligence services, Comey said that he wouldn't be able to confirm that Trump wasn't the target of an investigation.
5. Not the President, but Donald Trump, Jr., Took to Twitter to Defend President Trump While the Hearing was On-Going
Though the president was reported to be watching Comey's testimony live -- along with his team of advisors and attorneys -- Mr. Trump himself made nary a peep on Twitter. His son, though, found a lot to tweet about.
On Comey's testimony that he heard an imperative in the President's oval office statement, 'I hope you can see your way clear to letting this go, to letting Flynn go. He is a good guy. I hope you can let this go,' Trump Jr., tweeted:
Hoping and telling are two very different things, you would think that a guy like Comey would know that. #givemeabreak

— Donald Trump Jr. (@DonaldJTrumpJr) June 8, 2017
Responding to Comey's suggestion that, with his private statements, President Trump meant to block the FBI's Russia investigation, Trump Jr. responded:
very far from any kind of coercion or influence and certainly not obstruction!

— Donald Trump Jr. (@DonaldJTrumpJr) June 8, 2017
Trump Jr., aslo rebutted the idea that there could be any ambiguity in his father's statements to Comey:
Knowing my father for 39 years when he "orders or tells" you to do something there is no ambiguity, you will know exactly what he means

— Donald Trump Jr. (@DonaldJTrumpJr) June 8, 2017
What should your Reps do with this revelatory, new information? How should they represent you? Hit the Take Action button to tell them!
-- Eric Revell, Asha Sanaker, Jason Weingardt & Andrea Seabrook
(Photo Credit: Wikimedia Commons)