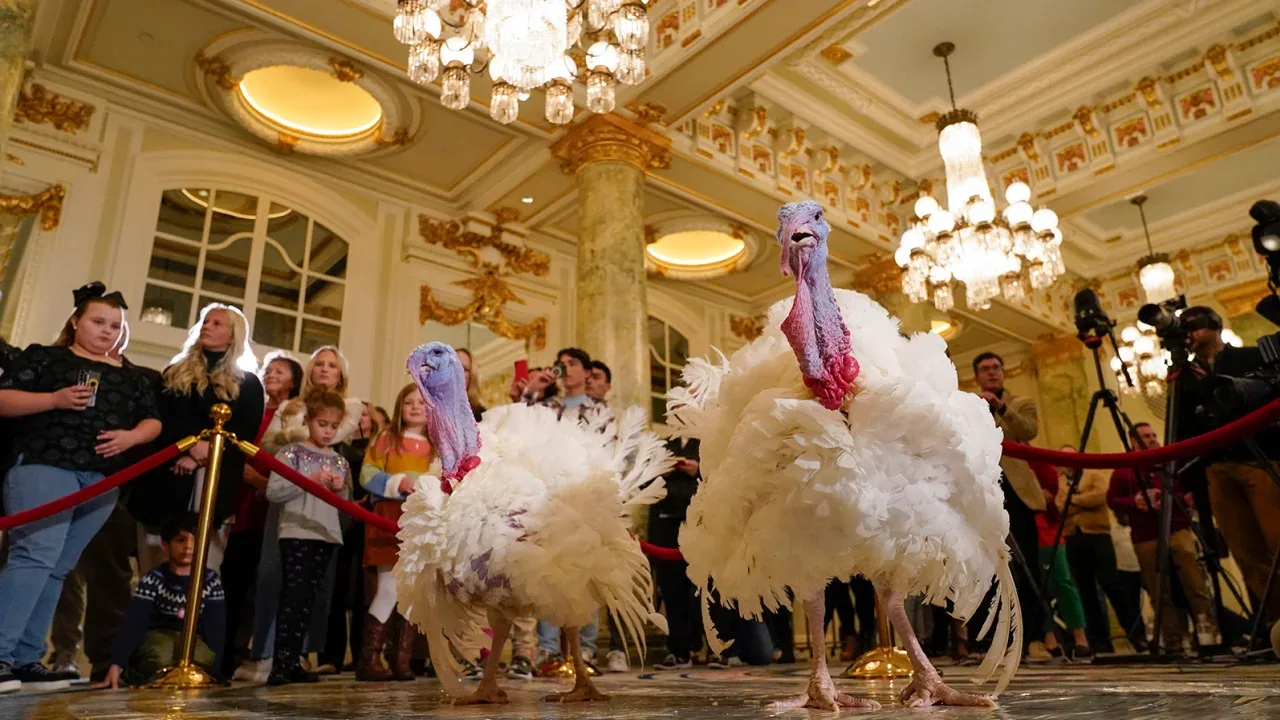 Biden Pardons Thanksgiving Turkeys 'Liberty' and 'Bell'
What do you think about the annual presidential turkey pardon?
I'm always thrilled with turkey pardons! (Tofurkey  on the menu at my home).

 

Thanks, President Biden. 

What a pointless tradition with everything else going on in the world. I am fairly certain some other turkey will be served at the White House. 

To me this is more important; things I'm sick of seeing in 2023 – Donald Trump, 
Ron DeSantis, Travis Kelce and Taylor Swift.  If I hear anymore about these people I might just throw up on my shoes.  Make it stop.

I guess this has to make some people over joyed. Just about important as ground hog day.

The selling of pardons by Trump, the turkey would be hosed under Trump  it requires $2 million a pop!

You are assuming that people did want the babies and assuming it's because of Roe v. Wade? It could be due to Obamacare, better medical coverage, minimum wage increases, better living conditions, there are so many reasons for increasing numbers in red states, but this is Cherry picking data. Usually it's because of living conditions!

Joe Biden that fault for the economy for costing less, lowering the deficit, gas prices coming down, cost less for thanksgiving, no recession and stock market is up. Jim Jordan is piss, the impeachment not going well, republicans have no plans, can't show one thing they help the American people as the party of no and no way!

i think its great and how it got started is funny and the fact they stay in the white house makes me laugh keep it up its a great fun tradition that everyone can enjoy

Trump is changing his name to liberty or Bell, if it doesn't pan out in 2024. 

 

Totally stupid, totally traditional..... leave tradition alone

It adds a bit of levity that is sorely missing in today's political climate.  As long as Biden restricts his pardon to the feathered turkeys and not the un-feathered one known as Donald Fucking Trump.  With Trump just lock his sorry ass up for the rest of his miserable life.