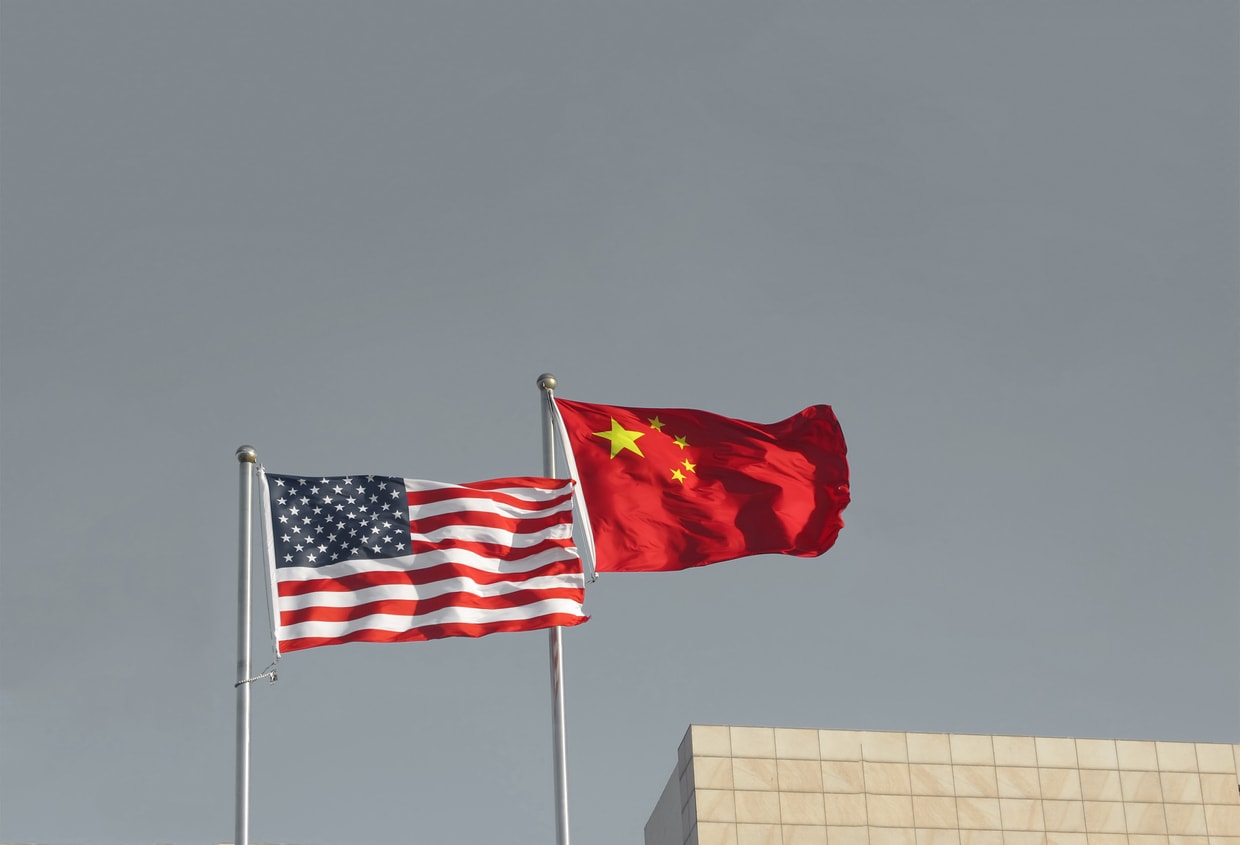 U.S. And China Presidents To Be Absent From COP28
How do you feel about the U.S.-China climate deal?
A step in the right direction. Both countries are spending larger amounts in disaster recovery each year, and both countries want to invest in the new green industries, and are concerned over the potential trade from these new industries.

https://www.climate.gov/media/14989

This is great progress in the action to stop climate change. We know that China is seeing the effects of the crisis just as we are, and we know that the only way they're going to come to the table is if we are as well.

I know this will take work and both countries should hold each other accountable, but I'm optimistic that the competition between our two countries might spur innovation and progress.

Hopefully the climate deniers will shut and get out of the way so we can make this work.

At the hill dragging from idiot climate deniers who would rather wait until it's far too late to do anything about it this planet is dying. That's an absolute fact our generation won't live to see it and our children want to see it but it will happen. We have done as human beings Millions of years worth of damage to our climate in about 100 years.

How do we get here, here's a good example Sen. Markwayne Mullin Decided to pick a fight with someone in Congress and on national TV it was the safest place you could find a pick a fight because he had to know it would go absolutely nowhere but it did give him a chance to run his mouth it looks like a macho man in his own eyes. Is this the kind of person that belongs in Office, I think not. We need people that are wise we need people beyond tomorrow and look beyond the playground.

He should do us all a favor and go back to being a plumber, the nations toilets and drain systems need him more than we need him mocking up our our lives and government. But this is just one example, it's stretches from George Santos A proven habitual liar that the Republicans refuse to remove from office. The thread runs through to Marjorie Taylor Greene another proven habitual liar, Senator Gatez Who cares more about his hair than the country.

and the icing on the cake is the leader of the republican party who is a convicted sexual pervert and his corporation has been found to be guilty of tax fraud and other business cheats in illegalities. So what can we expect for us our planet and our children with a party that can't govern i.e. the Republican party. It's time these idiots are all thrown out of office. 
I don't know what the hell happened to the Republican party but I'm sure if Abe Lincoln was alive today he would be vomiting on his shoes.

I'll believe it when I see it.

 

I do not trust the Government of China any more than I trust the GOP of my own country.

China and we the United States are two of the largest countries with the most to gain from climate control. Both of us are large producers and users of carbon and other atmospheric contaminants. This is a good thing for us and China to attempt to subside global warming. 

What makes anyone think China will stick to any agreement?  Who's monitoring them? 

Anytime the US can agree to work with China on such global issues as climate change it a plus.  We need to try and maintain some sort of positive working relationship with China on matters that impact both countries.  In addition, we need to continue to maintain our stance on human rights and not compromise thos positions.

Climate change is happening. Someone recently proclaimed that it is a problem for the next generation, so he should get out of the way and let them lead. Change is difficult and will mean losses for some people and areas of our country and gains for others. If we spend all our time trying to keep things the same, we will not be ready for the future. 

I am far more concerned and worried about the Fascist Theocracy that Conservatives are planning for the country with the whole hearted help of the GOP called Project 2025.

 

It's time to go against The Heritage Foundation and the Facsists in Congress!

 

https://www.project2025.org/

CAUSES ASKS: "How do you feel about the U.S.-China climate deal?"  ME:  The proof is in the pudding.  We'll see how THIS one turns out ...

It is all political jibberish.  China cannot and will not take this issue seriously.  We set a bad example and have done some good, like solar engergy, and some haphazardly, like pushing for EVs with no infrastructure or replacement for the lithium battery.

It's a start, but much more must be done by every country in the world so that we can all survive on planet earth

Biden meets with China, and comes away proud to announce that he got them to agree to a climate change agreement. That's absolutely pathetic. China has building up their military for over a decade, waiting for the opportune moment to invade Taiwan, and all he did was get them to agree to to a climate change deal. What about requiring them to accept responsibility for the Covid pandemic. If he to impress me, how about considering how much the pandemic cost us to deal with, requiring our loans to be terminated. He weak, and the world knows it. China continues to become the world leader as we become weaker, and this administration is clueless.

We all have to start thinking about how we will help to save our planet. Only by working together will we do that. If not we will be passing serious problems on to our children. 

I'm interested to see what progress comes of this, but it STILL doesn't address fossil fuels. I hope it is a step in the right direction that is followed up with many many more.

China is alltalk and no action. China is going to do what China wants to do

The Chinese Communist Party is still in the process of building new coal fired power plants. I'm sure they'll fit right in with the new climate agreement. China is not the good guy. And any deal we make with them will 99.9999999999999% not be followed. 

The Biden administration was sent information about two U.S. Patents that can stop CO2 emissions where you can even burn coal.  It was ignored.  I guess they don't want to upset the carbon credit markets.  Sooner or later mankind's greed will destroy this planet either by screwing up the balance of nature or by war.