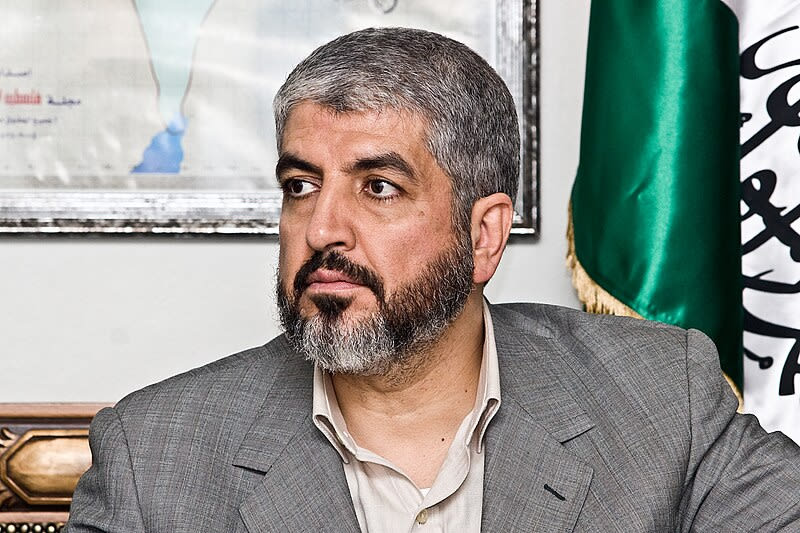 CORRECTED: Former Hamas Leader Calls For Protests in 'Arab and Islamic Worlds'
Are you worried about growing antisemitism?
Thank you @Josh for clarifying!

Accuracy is important especially when there are unstable people responding violently to misinformation it's important not to amplify inaccurate, inflammatory information.

 

It appears Hamas only goal is genocide.

I deeply hope for the Palestinians in Gaza, that the currently closed borders can be opened so innocent civilians will not be killed in retribution for Hamas crimes.

 

I'm extremely worried about the holocaust the Israelis are visiting on the Palestinians. Israel is telling the Palestinians to leave but they give them no way out of the 25 mile long prison they are forced to live in, then they commence to bomb them out of existance!  Why is Causes ignoring the deaths of so many people, half of whom are children!  Do you only monitor the "accepted" news agencies that are mouthpieces for a failed government? Yes, I'm talking about the US. Go watch Instagram, TicToc, Facebook If you want real news.

The Israelis are visiting their own history on an ethnic group. Doesn't that make them the new Nazis?

Josh & Causes, thanks for correcting the post, if a few days late.

It's good to see you read some comments and have standards.

 

If only you took greater action against other people's disinformation and abuse of the guidelines as you did on this topic, this site would be great.

"My Give a Damn is Busted".  Or in the words of Rhett Butler in the movie "Gone with the Wind"-----"Frankly, my dear, I don't give a damn".  Just leave me in peace to enjoy what the Divine intended.  And that is NOT WAR.

I am worried about all the goriwng hate crimes springing from the hatred, bigotry and racism that is ever spreading in our country.

 

It's disgusting.

This administration continues to foster division and hate

You, my representatives, can also stop this hate speech, leis, and propaganda here in America ---  it's time to quit Trump and SAVE American Democracy.

i'm also worried about anti-muslim attacks. that poor woman and her dead 6 year old son. it's not right.

Yes.  We have enough fake news reported on the social posts, the racist acting MAGA extremists mouthing off and we have the normal hatred by all white supremists and many radical muslims.  Not good.  And all unjustified. The acts are certainly not Christian like and just cause further contempt in our nation and around the world.  Sad. 

No one should die for their religion or skin color; a friend of mine once said "stay in your own garden" 

The growth of division and hate in general concerns me and certainly anti-semitism is part of that. We (humans) need to learn to get along with people who are 'different' because in reality, we are all different. 

I'm concerned that immediately supporting Palestine over Israel means you must be antisemetic. Israel has kept Palestine under its boot for AGES now, it's just like Russia & Ukraine!

 Khaled Meshaal, the founder and former leader of Hamas called for "protests" not "jihad".  This was either  an honest mistake due to mis translation, or else it's an outright lie.

I am concerned about growing antisemitism, but I am also concerned about growing anti-Muslim sentiments. I am concerned for both the Jewish people and the Palestinians. 

Bigotry, whether anti-Semitism, racism, etc has always been a problem but cycles through history in which non-solutions are more propelled by thousand-year-old grudges than any interest in logical constructive compromise.