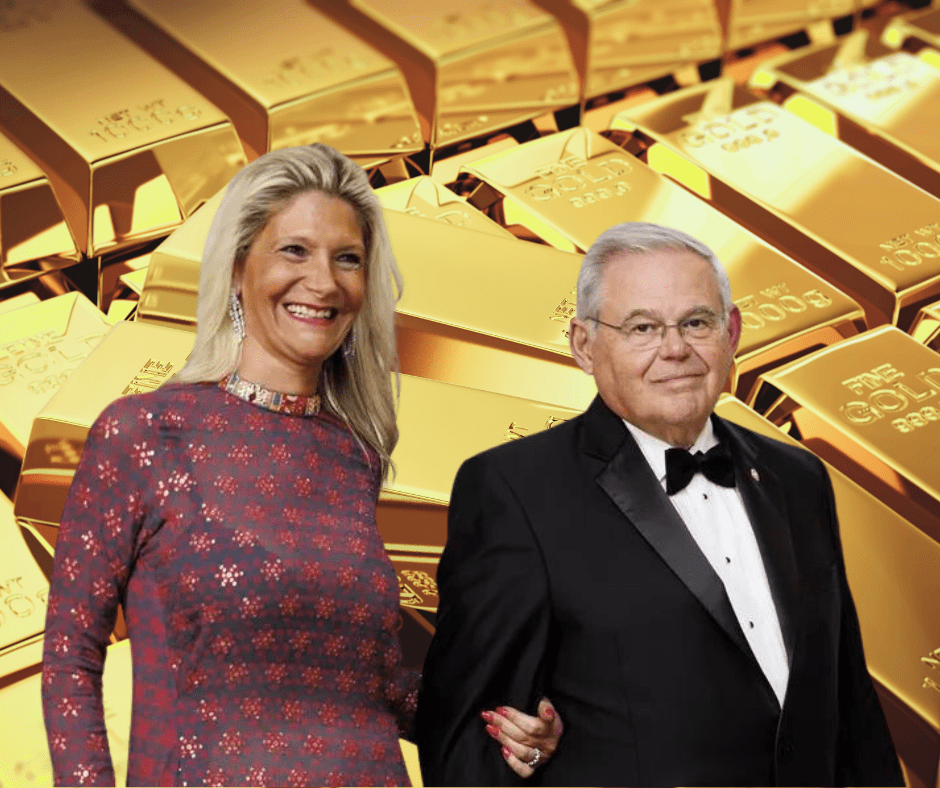 Sen. Menendez Charged With Acting as Egyptian Foreign Agent
The evidence is pretty damning. I'd like to see him resign. He should be removed from office & placed in prison if found guilty of these charges.

 

Im so disgusted by self-serving politicians!!!

This is sad and embarrassing. Menendez should resign so that NJ can get another senator to better represent them without conflict or the appearance of corruption.

Until republicans also get rid of their cheaters and crooks, I don't think anyone has a legitimate demand here. Let's allow the people to vote these allegated criminals out! This especially goes for the crooks and liars in the Supreme Court!!'

Need a "Maybe" for this one as only the Grand Jury has occurred to induct has occurred and not the Jury Trial.

Grand Jury of 24 peers has found probable cause and has indicted.

Next step is a jury trial of 12 peers to determine guilt or innocence.

It sounds like more and more Democrats are calling for Menendez to resign, including fellow NJ Senator Booker.

I can appreciate that Menendez is innocent until proven guilty, but in a time when Democrats are trying to say that they are they party of ethics and morals while Republicans are voting for a man who has been indicted on 91 charges, Menendez is giving Republicans a perfect 'what about?' deflection that they cannot afford.

If Menendez is proven innocent after all of this is over, then he can run for the Senate again or seek another office. Right now this is too toxic a distraction for a closely-divided Senate.

Whatever happened to innocent until proven guilty? So why should Bob Menendez be forced to resign when a certain Republican with 97 felony indictments and judgements already against him, be allowed to run for  the highest office in the country?

If the charges can be proven he should pay the price. His comments about keeping cash led to many more questions along with the gold. Those specific bars can be traced as to their origin. If these things are proven he needs to ???

He probably won't although unlike Republicans, when Democrats behave badly, other Dems call for their resignation

More than " he should resign"-any member of Congress who has been found to have broken the Law should be expelled at once!

 

This includes all of those whom participated in January the 6th, and as well, George Santos!

And be incarcerated and fined.  He represents the worst in our society. And a so called elected official that lowers his status even more. NJ voters should be infuriated.

Why are criminals "asked" to resign? Political status  should not be not a defense against criminal activity. How does this continue with impunity? 

He should resign and not be able to collect a pension funded by tax payer dollars. 

This is even more awful news about Menendez. I wish someone around him would shake some sense into him and tell him to step down from the Senate.

Again, innocent until proven guilty, but every decision he makes will be clouded by these charges until he's been cleared. The people of New Jersey deserve better representation who will not be distracted by these charges.

YES just as Santos and other assholes in Congress should resign due to their criminal activities.

Yes he should resign he's an idiot.

And now on to something more important. Everything Trump has ever touched be it a person or business or institution he has ruined lt and now he has ruined the republican party.
Trump is like the black plague, the anti-Midas touch. So many people that gathered around him have gone to prison or lost everything they have. Trump is like a leech he sucks the life out of everything and destroys it.

Let's lock this criminal idiot up and move on with our lives and make this country a better place for everyone.

The moral,ethical thing to do is reign while preparing his defense as he awaits trial and its outcome.

Meantime remove him from any committee /group he may serve on in the senate. 

He is innocent until proven guilty.  However, charges as grotesque as these cannot be frabricated.  He is obvioulsy crooked to the core and has no moral authority to be in a positon of trust and paid for with tax payers dollars.  He should already be gone and sitting beside Trump in prison.