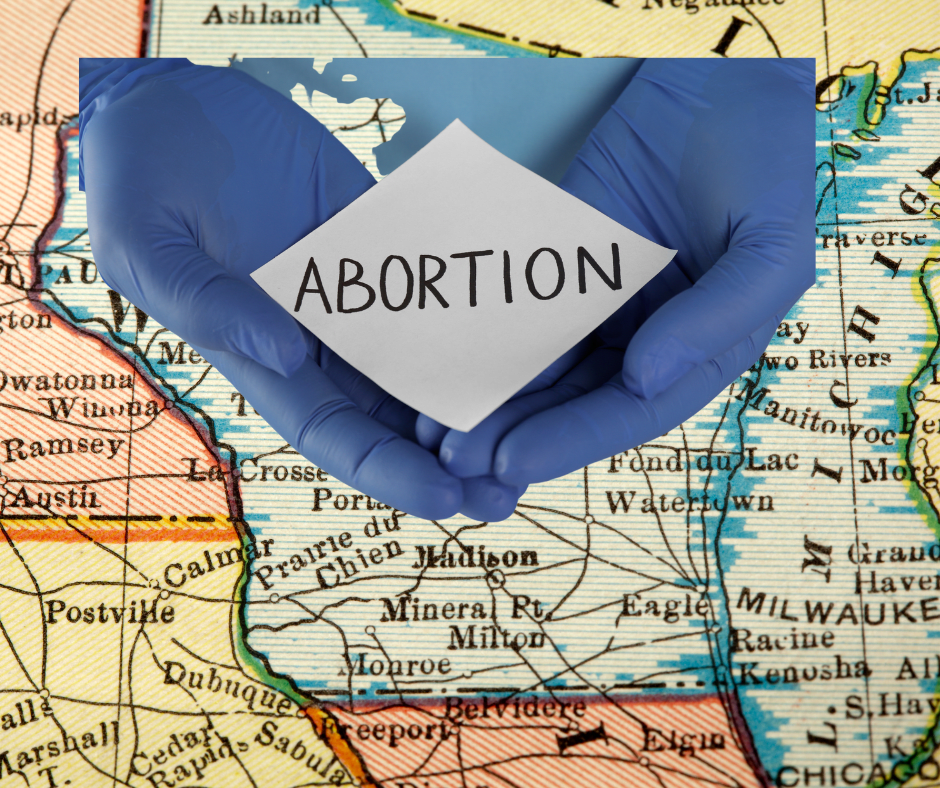 Planned Parenthood Resumes Abortion Services in Wisconsin
Do you support Planned Parenthood's decision?
When the U.S. Supreme Court reversed the landmark Roe v. Wade ruling (June 2022) that had granted the right to abortion authority reverted to states on abortion which in the case of Wisconsin was an 1849 law prohibiting the killing of fetuses. A subsequent Wisconsin case (July 2023) found the 1849 law did not apply to abortions which allowed Planned Parenthood to resume operation.

Unfortunately the Supreme Court Case created chaos in states trying to figure out which laws applied after overturning a 50+ year landmark Supreme Court decision. Fortunately the Wisconsin Courts were able to sort this out though it took over 1 year which left reproductive healthcare in Wisconsin in chaos. 

https://www.reuters.com/world/us/planned-parenthood-resume-abortions-wisconsin-first-time-since-2022-2023-09-14/

Abortion is not a federal issue.

its a choice left up to people of each state.

Its not the governments business either way.

 

for me personally it's the same as murder

but that between the mother and God.

My body, my choice. This is not a political decision. It's personal. No one approved a law that tells men if they can have a vasectomy or not, it's absurd and invasive. It's personal.

The decision should be that of the woman, not POLITICIANS or anyone not willing to take the unwanted child and raise them in their home. Those not able to do so should be made to pay child support. This should be legislated by the states and watched by the officials to be certain these children are cared for.

Planned Parenthood has lost its initial mission to provide women with cost effective Healthcare. Many abortion are not healthcare 

The GOP screams about an over-reaching Government, except when they control things, ever notice that?

Every woman should have unfettered access to reroductive healthcare, including abortions, in ALL cases, without exception. Don't believe in abortion? Simple, don't get one, and, leave everyone else alone. Problem solved!

I support the free choice for women to make the best decisions about their own health care. I applaud Planned Parenthood for making that possible for the women of Wisconsin and any other women who can travel there.  Old white men and Republicans need to butt out of women's bodily autonomy. 

People, especially women, are quite rightfully fed up with political figures imposing their personal beliefs and opinions on everyone else through failures to pass meaningful legislation guaranting individual rights to govern their own bodies and lives. We need to have term limits for all government offices so we clean house every other term so that we can make progress once again.

A woman's right to choose an abortion instead of carrying a fetus to term, is her decision.  The government has no business dictating any thing about a woman's right to choose.

We need to stand with planned parenthood which supports sex Ed and and sexual health screenings and prevention

A woman's choice is her own decision not anybody else's. Rowe versus Wade should never have been over turned. It's all partisan politics at its worst. 

Planned Parenthood can and should do whatever they want as long as it's legal and as long as the organization doesn't receive government subsidies.