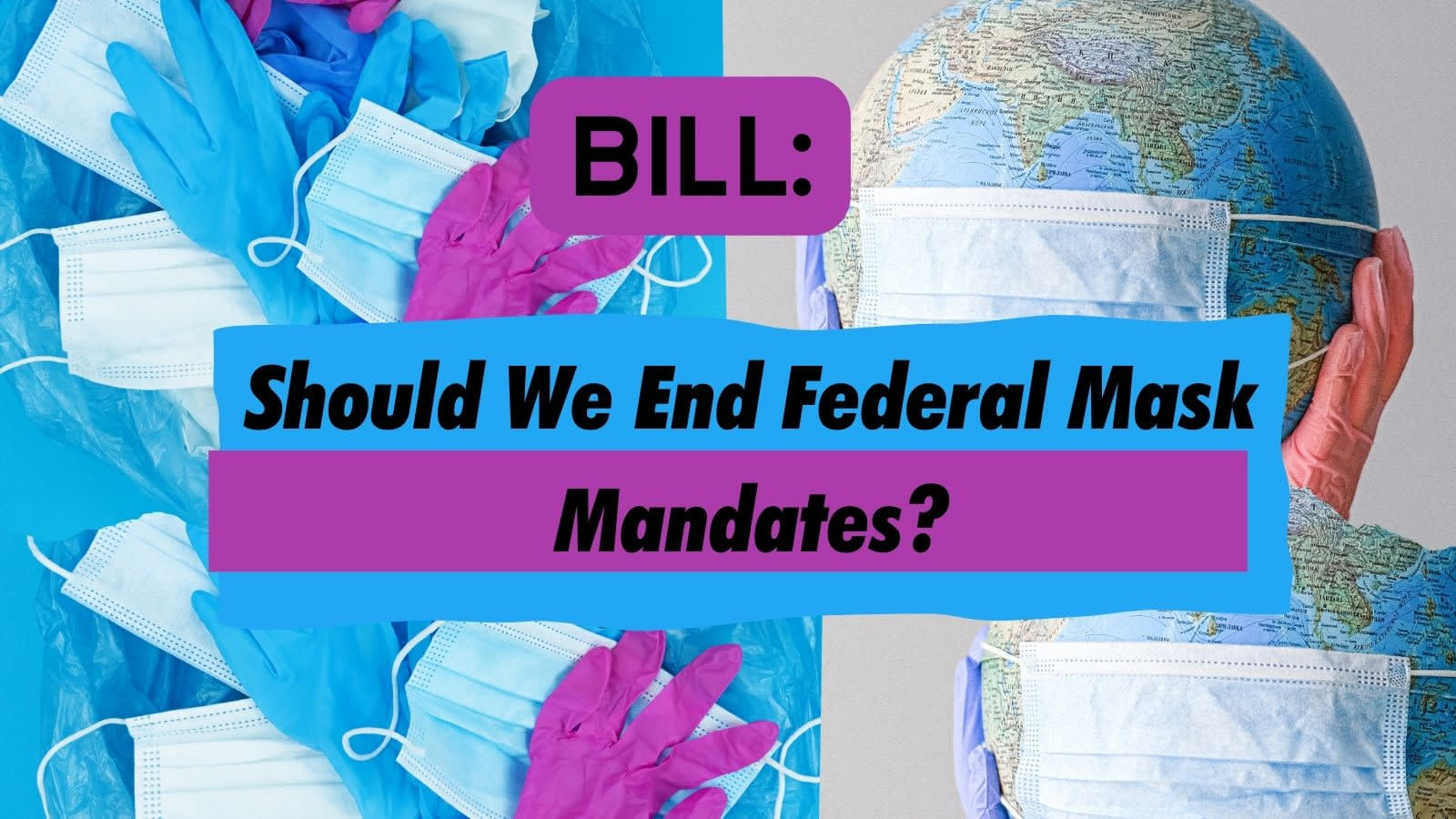 BILL: Should We End Mask Mandates? - No Mask Mandates Act of 2023 - S.172
Tell your reps to support or oppose this bill
I don't think you should have to wear masks outside. I keep a mask on me . So if I go to a store or other business, if they have the mask on .I put mine on.

Newsflash Cruz: Our government is responsible for protecting the American public. During a pandemic that spreads through the air, masks do that reliably. 



Next time there is an Ebola outbreak, we can send you as our representative from the USA! You won't need that mask or any protective garments will you?

 

Ahhhchooo!

This should be left to the states. People should not be traveling to other states to be mask free. We should be able to sue those who helped other people go to other states to be mask free. Talking points from pro birthers and  using it for anti maskers.

Please do not tell me it is your body. It is my decision to have a child or not. If pregnancy impacts my health that is a conversation I will have with my doctor.

Also, I disagree with the Senator who said people know how to discuss health concerns with there doctor. No, they do not. I have to educate people on obtaining information form doctors or specialists so they can make inform consent for themselves or love ones.

 

OK.  

WTF is wrong with these politicians?  

Has anyone with medical knowledge even suggested reinstituting mask mandates?  

THIS IS POLITICAL PANDERING!

Brought to us by the same guy who brought us machine gun bacon. Another great idea😂

SENATORS,

DO NOT SUPPORT SENATOR CRUZ'S RIDICULOUS ANTI-MASKING MANDATE! 

Given his record, and his words I'm inclined to say 1) Do the opposite of what he wants, and 2) He's playing to the Anti-Reason, Anti-Science Q-Anon & MAGA Crowd.

I see "mandates" as being on a spectrum:

Red: Actively Enforced by Arrests, with Summary Judgements, and Incarceration

Orange: Citizens Report non-compliance to law enforcement & on social media. The community avoids such places of business, employees do not have to show up

Yellow: A Warning that is effectively A Strong Recommendation

Black: A Warning meant primarily to protect others and oneself, particularly those who are immuno-compromised.

Until Trump gained prominence, it never occurred to me to seriously question, on a daily basis, the intelligence of my fellow citizens. The normal curve of intelligence was just an abstract notion apparent to few outside the field of education. 

 

While COVID-19 may have moved out of pandemic status, passing a law that prevents future federal mask mandates doesn't make any sense. Science shows that masking reduces infection rates. If scientists in the future deem masking as necessary for preventing the spread of infection, the government should be able to mandate their use. 

I actually don't have a very strong opinion regarding ending the current mask mandates. At this point, if you're going to insist people mask up for Covid, might as well insist they mask up for the flu. (Yes, I know that Covid cases are rising.)

However, that does NOT mean we should prohibit implementation of similar federal mandates in the future. What a stupid idea.

On a related note, I'd love to get Cruz's take on what he thinks the endgame is here for the Democrats. "At the same time, President Biden is imposing unscientific and burdensome mandates to control Americans' lives." ........... Control their lives. "Next, the President is going to use unscientific mandates to make every Friday 'Hawaiian Shirt Day'." 

No, but I'm sure mandates will be ended as everyone seems to be in denial that the virus is still with us and is now on the rise, but hey, what difference does it make it a few thousand (>25,000) people die or 10% of those contract the disease develope Long COVID?  It's only people and it will help decrease the surplus population-right?

Protect the vulnerable. Let everyone else get on with their lives. No more federal mask mandates..