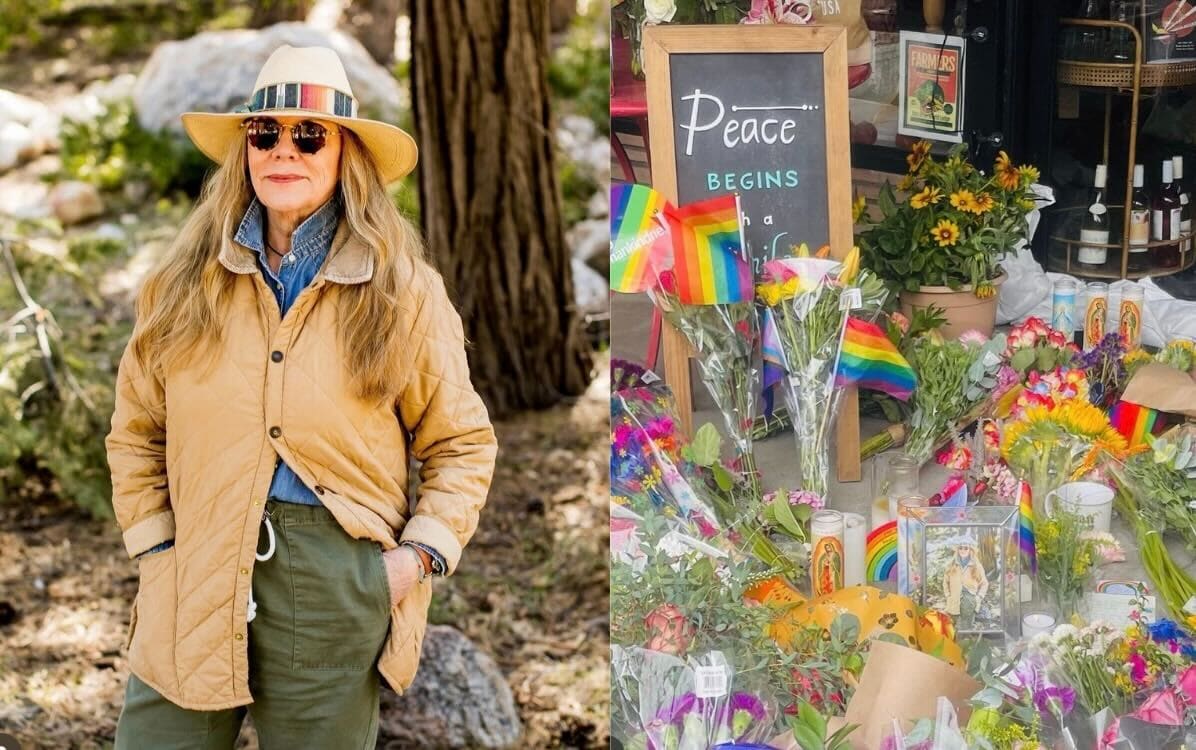 Store Owner Fatally Shot Over LGBTQ+ Pride Flag
Do you want to see more action taken to protect LGBTQ+ rights in America? Contact your reps
This violence is despicable, and the hate and lack of compassion have been openly accepted by many in the Republican party. I see a lack of acceptance of differences as one of the pivotal issues of this time. Please don't talk of freedom and then talk about taking away the rights of marginalized populations. Freedom should be for everyone.

On the Republican stage last night, you had leaders telling their audience "there are only two genders". Did they ever take a biology class? Ever?

 

Hailey went on to say, in a disgusted voice, how absolutely horrifying for a transgender born male to walk into a girl's restroom. She has probably been squatting next to transgenders all her life and never knew!  If that same woman went to use the men's bathroom...now that would spell trouble (for the person who is trans).

 

I hope these people get educated. I'm so tired of the ignorance. 

This is why we must condemn hate speech every time we see it, and everywhere.

It's all causal. Hate speech against LGBTQ people, Jewish people, Asian people, Black people, and immigrants all just helps to incite violence against those people.

Even if you don't support violence against others, every time you say something nasty about minorities or groups of people you make it ok to do nasty things to them.

We know for a fact that the Buffalo, Pittsburgh, and El Paso shooters were radicalized online and posted hate speech against the groups they massacred.

I'm sorry for those who don't understand that your "free speech" ends when it inspires hate and violence against others.

Let's all stop the hate.

Just heartbreaking!  Again I ask (too many times really), what the hell is wrong with people?  Over a damn flag?  republicans have "people" outraged over this entire community, who have always been "there" but just went on with their lives without bothering anyone.   You know, living life!  All of a sudden because republicans said so, our country is being destroyed and the children must be saved???

Vote OUT each and every republican!  

Where do I begin?

 

Shall we talk about:

mental health?

semi-automatic assault weapons?

hate-filled, homophobic FB posts?

 

or, how about our government's inability to adequately legislate on any of the above? 



 

This is what you get with lax gun laws or basically no guns laws at all and the damn Republicans harping on the "evils" of being LGBTQ+ and if Republicans maintain political control we can expect more of this kind of shit.  My deepest sympathy goes out to her family and friend s.  No one should have to die just because they are accepting of diversity.

This is what happens when you rile people up with the divisive tactics used liberally on social media/online. They purposely make people angry because it keeps them longer on sites, which makes them more money. Then that anger spills over...

it's terrible.