Causes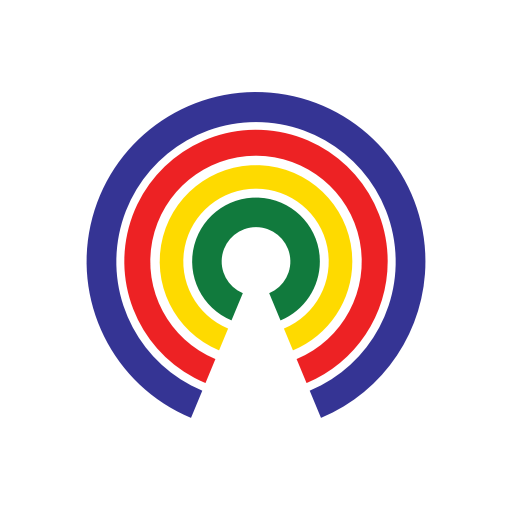 Causes
| 5.25.17
Administration Proposes Massive Cuts to Food Stamps, $190 Billion Over 10 Years
Join the 27,459 people who've taken action on Causes this week
by Causes | 5.25.17
The administration's final 2018 budget proposal calls for a reduction of more than $190 billion over the next ten years in federal spending on food stamps. Now called the Supplemental Nutrition Assistance Program (SNAP), the program spent $70.9 billion in 2016 addressing poverty and food insecurity.
The President's budget proposal states:
"The Budget proposes a series of reforms to SNAP that close eligibility loopholes, target benefits to the neediest households, and require able-bodied adults to work...The Budget also proposes SNAP reforms that will re-balance the State-Federal partnership in providing benefits by establishing a State match for benefit costs. The Budget assumes a gradual phase-in of the match, beginning with a national average of 10 percent in 2020 and increasing to an average of 25 percent by 2023."
The Budget also proposes eliminating SNAP benefits for refugee families and U.S. born children whose parents are undocumented.
According to the Department of Agriculture's Food and Nutrition Service (FNS), in 2016 SNAP benefits were distributed to more than 44 million people in 22 million households across the United States. The Center on Budget and Policy Priorities (CBPP), a strong supporter of the SNAP program, outlines the breakdown of those numbers demographically. Over 92 percent of households receiving SNAP are below the poverty line, with 57 percent at less than half the poverty line.
Close to two-thirds of SNAP recipients are children, the elderly or the disabled, thus ineligible or unable to work. Eligibility extends to 130 percent of the poverty line, making many participants ineligible for other federal assistance. For many households, both above and below the poverty line, SNAP benefits are the only form of income assistance they receive.
The average benefit per person per month was $125.50 in 2016, or about $1.40 per meal. Unlike some other benefit programs, SNAP benefits adjust based on a recipient's income, up to the 130 percent eligibility limit. Recipients are expected to spend 30% of their monthly income on food, so as their income rises their benefits decrease steadily. "The SNAP benefit formula is structured so that participants have a strong incentive to work longer hours or to search for better-paying jobs", explains the CBPP.
The program is an "entitlement" program, meaning that any citizen that falls within the income and asset eligibility requirements has a right to the benefit regardless of where they live. Since 1996, however, all able-bodied adults without dependents are limited to three months of SNAP benefits within a 36 month period unless they work an average of 20 hours per week. States are given the right to waive this work requirement during times of high unemployment, such as 2008-2013, following the Great Recession. All other recipients are not subject to time limits.
The CBPP notes that the majority of recipients are the working poor:
"Among SNAP households with at least one working-age, non-disabled adult, more than half work while receiving SNAP — and more than 80 percent work in the year prior to or the year after receiving SNAP."
Currently, states administer SNAP programs, determining eligibility and distributing benefits, while the federal government pays for the benefits and shares in the administrative costs.
The CBPP points to research showing SNAP "reduces poverty and food insecurity, and that over the long-term, these impacts lead to improved health and economic outcomes, especially for those who receive SNAP as children". Like early childhood education, they see SNAP as an investment in society's future.
Other organizations point to SNAP funding by the federal government as an extremely effective economic driver. The non-partisan Congressional Budget Office rates an increase in SNAP benefits as "one of the two most cost-effective of all spending and tax options...for boosting growth and jobs in a weak economy." Moody's, an independent provider of global economic analysis, published a study analyzing all of the various measures funded by the Fiscal Stimulus of 2008, including a temporary increase to SNAP benefits. It estimated an average of $1.79 was spent in the domestic economy for every $1 in increased benefits.
Critics dispute the idea of SNAP benefits as an economic stimulus, especially when the federal budget is already in the red. The Heritage Foundation, a conservative think tank, argues against considering SNAP spending as economic stimulus, when the government must borrow money to support it.
"$100 in unemployment benefits can be spent at a grocery store, which, in turn, can use that $100 to pay salaries and support other jobs. The total amount of additional economic activity will be well above $100; but because government borrows the $100, that same money is now unavailable to the private sector--which would have spent the same $100 with the same multiplier effect."
Heritage and other conservative groups have philosophical differences with economists and lawmakers who support a conventional, Keynesian model of the economy. They believe that the private sector should be largely free to determine all economic activity, and that government spending is not a valid form of stimulus. And so, Heritage and others do not support what they call "the welfare state," asserting that the SNAP program, "discourages work, rewards idleness, and promotes long-term dependence".
Heritage argues that Congress should return SNAP funding to pre-recession levels, cap future spending, and eliminate what conservatives call application loopholes that allow recipients to cross qualify for other benefit programs. It seeks reduction in fraud, a prohibition on benefits to families that include illegal immigrants (even if children in the family are citizens), and work requirements for all adult benefit recipients. Finally, it seeks to require drug testing of all adult program participants.
The administration's budget agrees with the Foundation's calls for closing eligibility loopholes, work requirements and denying benefits to children of undocumented immigrants. Now the question of the future of SNAP will move to Congress, where lawmakers will work their way through the data and opinions, likely pulling final solutions from both sides of the debate.
What do you think of Food Stamps & the SNAP program? Should it be cut, as the President proposes? Use the Take Action button to tell your reps what you think!
— Asha Sanaker
(Photo Credit: Wikimedia / Creative Commons)