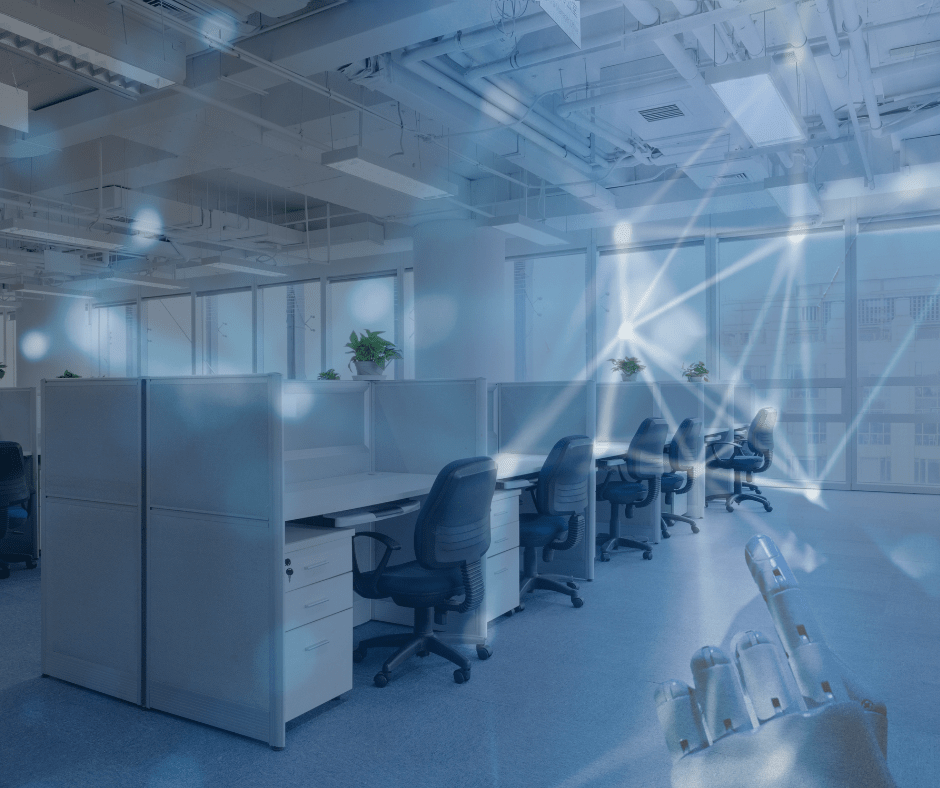 AI Job Losses Will Mainly Impact Low-Wage Workers
How do you feel about AI in your work place?
Historically automation has effected low wage jobs the most as they tend to be repetitive therefore ideal to automate. Since 2015 robots have started replacing workers almost doubling from 215K/year robots to 517K in 2021 largely driven by cost as labor expenses have increased 200% since 1990, and robots costs have decreased 50%, and a potential to increase GDP by 5%. To date China has 7X as many robots as the US, and 5X more than Japan.

25% of jobs are at high risk for automation, with 35% at medium risk and only 49% considered safe.

50% of jobs done by people without college degrees can be replaced, while having a degree reduces that risk to 29%.

Planning is needed to manage these transitions with some combination of government-workplace retraining programs to develop skills to fill vacant positions.

Also college education needs to be more accessible & affordable especially community colleges offering training for the trades as well as academic classes toward 4 year degrees.

https://www.zippia.com/advice/automation-and-job-loss-statistics/

Well, this is unfortunate, but not surprising. 

This is why we need more regulations around AI and strong worker protections. We must do all we can to prepare for this revolution in the workforce and help any who get left behind.

It'salways the low end wage earners that get screwed, however if we'd be smart and provide retraining it could dull the impact.  PErsonally, I don't really like AI, but it's here, so we have to learn how to live with it and cause the least amt. of harm as possible.

there are already enough things out there to take employment away from low wage workers and we do not need another!

How do you feel about AI in your work place?
Bring it!
There are many endeavors that will greatly benefit but it wont necessarily be easy or painless.
Over the years there were a couple of managers who should have been replaced. AI Managers might be a hellava lot better than many humans.

 

AI will take jobs away from people, but its who profits from it that we need to be conserned with.

I'm all for robots doing dangerous, or tedious labor, but the benefit should be to sociery- not a corporation.

we need housing, and healthcare for all, living wages for workers, shorter work hours, and real action on the climate disaster we face.

AI could help with all that if its gains go towards the betterment of our society, not just to add to corporate profits.

Hmmm...AI is a tool. But it should be a tool to help people better do their jobs, not to replace them entirely.

Does seem like a pretty good argument for higher education, though, huh?

Artificial intelligence can lead to remarkable achievements. Sadly, as we have seen in past advancements, it can also be manipulated and used for evil.

Regulations for AI first.

Make plans for those who may lose a position.

Corporations replacing people should provide an education for them in the skilled trades where there is a big need.

Who is using it? How? For what jobs? To what ends? Too many variables for a yes/no answer.

AI may have it place in the work force, but it's a slippery slope that we must stay on top of.

I'm not sure, as it's not something we're bringing in at this time.  However, I feel our company will not rely on AI for any department, anytime soon.

 

In the 90's there were numerous articles about robots taking over factor jobs. It made sense but someone or more need to provide oversight. Robots will need to be repaired and monitored for accuracy or function.

As o get older I receive more clarity on labor/employment. The board, CEO, CFO, head of the company want to make sure they are taking home the bigger paycheck even though they are not doing the strenuous labor. Look at the writer and actor strike. The studious are selling movies to stream services making a deal for them but do not think of the people who wrote or performed. Let's add in all the other people who made the movie or television show (costumes design, set, sound person, cameraman, etc.) Who put in the labor but do not receive the residuals.

AI has a place but it needs to be monitored and there should be regulations before it is implemented.

The lower economic classes always suffer most from economic and social changes (intensifying economic and social stratification)...why is the McKinsey report a surprise.