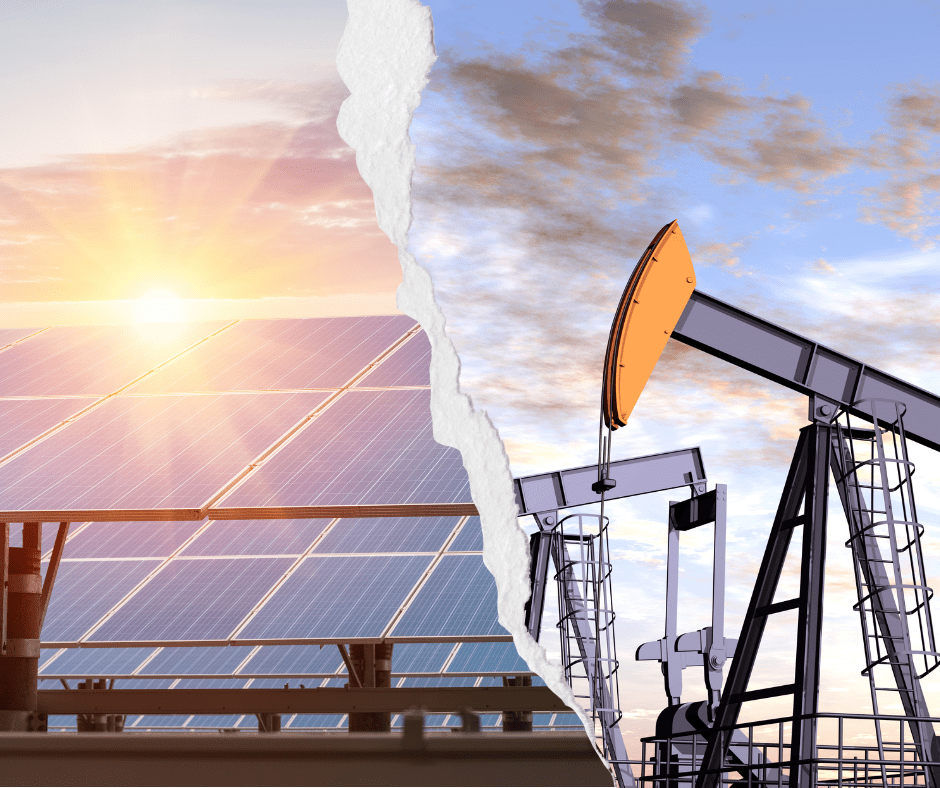 Solar to Overtake Oil Investments For First Time Ever
Is the U.S. doing enough to invest in low-emission technology?
This is great news! We need to keep researching and investing in sustainable energies like solar to reduce our pollution and greenhouse gas output to stop the climate crisis.

I'm glad to hear investments are going in the clean direction, and I hope more financial institutions go this way.

While it's good that investment is up, renewables only account for 12% of all energy consumption in the US so there is lots of catch up needed.

https://usafacts.org/earth-day-facts/energy-emissions/

Get the government out of this. Let's let consumers and industry choose. May the best tech win. In many case it will vary depending on application, so let's get the one size fits all government approach off the table. Let's stop government from subsidizing their favorite to the detriment of possibly better sources 

The U.S.A. produced more fossil fuels than ever before last year.  Since 2018, the U.S.A. has been the world's largest producer of petroleum/oil and natural gas.  President Biden has sold more oil and gas leases than Trump ever did...  

We will see whether any of these clean energy puduction facilities actually get built.  

I can guarantee fossil fuel production will continue to climb--and that is a very dangerous plan.

We need to do more and the tough part is convincing the oil companies to get involved.

No, the USA is NOT!  Of course, this is because too many lawmakers and policy makers or paid off by Big Oil!

Oil companies are pressuring lawmakers not to promote clean energy. The American people want clean air and water. We do not want the environment destroyed. It's time to realize that our resources are finite and we need to conserve and save the planet. 

Unfortunately those old white men and greedy big oil does not support my generation millennials who care about climate change 

Bidens doing an awfull job on this...

we need renewable, sustainable energy now, and end the use of fossil fuels. 

Wont be enough until fossil fuel is at a very low point and on its way out altogether.

CAUSES ASKS: "Is the U.S. doing enough to invest in low-emission technology?"  ME: No -- we're way behind the curve when it comes to developing clean energy alternatives.  Biden has made a start -- over magagop objections -- but there's a long ways to go.  

It we are to transition to electric vehicles, then the government better hurry up and build a massive amount of charging stations across the country.

Unfortunately, Republicans resist the development of green energy just as they still favor the fossil fuel industry and deny climate change.

The Government has access to technology that could eliminate Carbon Dioxide emissions (U.S. Patent 8,674,373 and ignores it)

Obviously we can't do it all at once, but we damned sure need to get started on more options in more locations NOW!