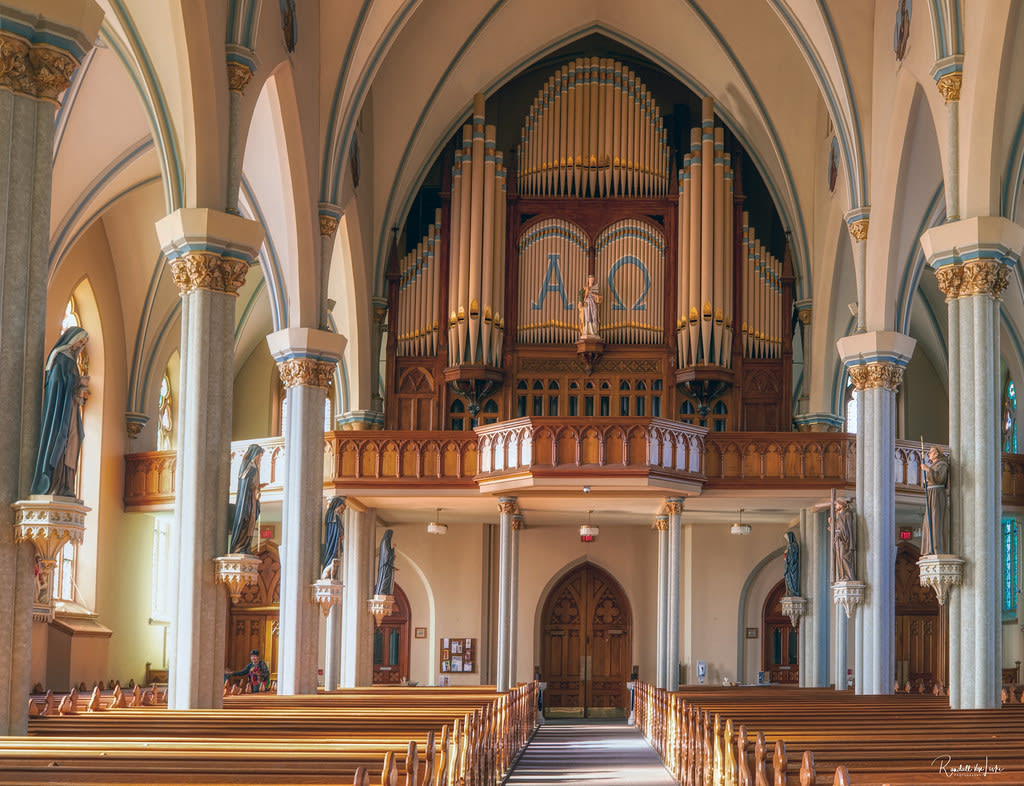 Almost 2,000 Minors Abused By Catholic Church in Illinois
Should more states undertake their own investigations?
Instead of all the book & education bans, anti-LGBTQ legislation go after the known abusers many of which are religious leaders. Make sure the laws allow for prosecution of abusers without time or $$$ limits.

[REPOST] and update

Well, while the Texas State Legislature works to shove their religion down our throats, by 'invading' our bedrooms and doctor offices, now also wish to 'indoctrinate' it in school classrooms by forcing the Ten Commandments to be displayed in any/all schools.  Not a done deal yet at this late hour. Legislature ends at midnight tonight. 

 But, let's not forget where the church has and continues to fall short. 
"Catholic clergy sexual abuse of kids was far more common than church acknowledged, Illinois AG finds (from @AP)"  https://apnews.com/article/a298133cec9486c2e51172316bfe7b4b

 

Update ... Ten Commandments bill did not pass!

It all depends on the honesty and reliability of the investigator.

 

If it were Trump or a Trump appointee, then definitely not.  

I'd rather see the drag queens stop grooming children in schools and libraries.

Yes, they should.   Moreover, in PA-Catholic Services are allowed to discriminate against LGBTQ+ couples for Foster care and adoption because of their reluigous beleifs.   Well, now I say-which group has the WORST histiory of abusing children under their care?  Oh right!  That's the Catholics!

 

No religous organization should have anything to do with minors at this point!

There doesn't need to be a witch hunt, but all complaints should be investigated 

If there is that many incidents in ONE state, YES, it would be a good idea to check other places.

I'm from Missouri where we are well aware of the horrific abuses by the Catholic clergy. Other states would be well advised to undertake probes.

If the state investigations are honest and uncorrupted, then this is a good idea.

Why is this even a question? Does it only matter when YOUR daughters and sons are victims? Or don't you believe them?

We need to tackle sex abuse and pedophila also at evangelical and SBC churches since there such hyprocites 

The Catholic Church has basically been a terrorist organization from the days of the Inquisition to the present day sexual abuse of children and covering it up. They should lose their tax exempt status and be barred from receiving any funds from the federal or state government. 

How is the 'church" NOT held accountable for child abuse?

The Law applies to everyone.

These are crimes and we are allowing the Catholic Church to cover them up and facilitate them. No!

Why is this a surprise? And its just not 'catholic' ... this is a human disease! Has to start with parents making smarter decisions and being aware rather than dumbed down. Don't have kids if you can't take the responsibility. 

YES!!!!  Abuse in any form of a minor from any source must be investigated and stopped.  It's particularly reprensible that some of this abuse has been conducted by staff in what should be "trusted" institutions and that these institutions knew/know about the abuse and cover it up.  If you don't root out evil as it happens, then it will continue to invade that institution and millions of kids are harmed for life.