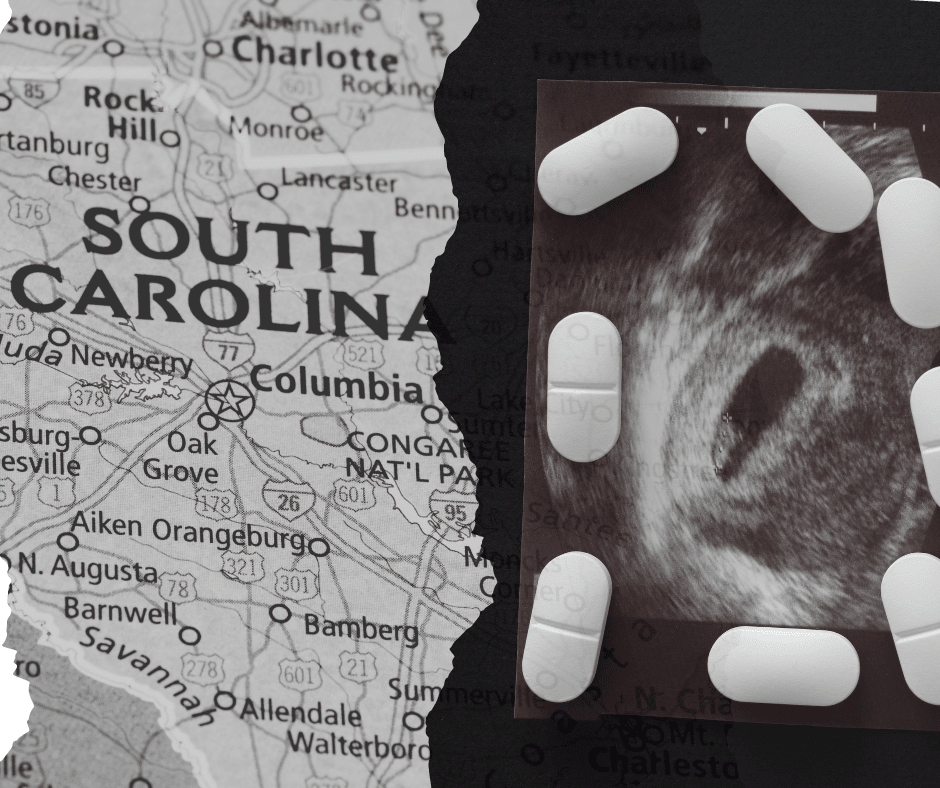 South Carolina Judge Pauses Six-Week Abortion Ban
Do you support Judge Newman's ruling to pause the six-week abortion ban?
There is a good chance the South Carolina Supreme Court will over turn the ban based on the precedence from 2021when they did this with previous legislation that was similar.

"a similar abortion ban signed into law in 2021. The court decided in a 3-2 ruling the law violated residents' right to privacy under the state's constitution, with Justice Kaye Hearn writing: "Six weeks is, quite simply, not a reasonable period of time" for someone to realize they are pregnant and to take "reasonable steps" if they opt for an abortion."

https://www.forbes.com/sites/brianbushard/2023/05/26/judge-pauses-south-carolinas-6-week-abortion-ban-for-now/amp/


We are effectively 2 countries 

center red all the way to gulf & florida

coastal blue pacific / atlantic 

may as well so both can move on with their agendas

name your capitals elect you leaders 

let the migration begin 

There are about 4 million births a year. 30% end up in miscarriages do to complications. Women are not guaranteed or willing to that a chance on dying to getting the health care, they may need, because of the politics in certain state. Which may be a death sentence for the women and family!

It's all too easy to not know you are pregnant, find out the health/viability, or deal with the emotions and ramifications with as early as these bans are set. Honestly, it's no one's business except the parent and doctor. Government doesn't belong in this conversation. Our representatives are insistent on making decisions based on their religious preferences, and they have forgotten they pledged to represent ALL OF US. 
I hope all the abortion bans are overturned and power on these decisions returned to the parent and doctor, where it belongs. 

I don't support the murder of children in the womb no more than I support maiming children or anyone killing anyone. Only criminals and those who commit treason are deserving of capital punishment and execution.

The government or state has no right to dictate what a woman does with her own body. The judge did the right thing.  

SC has grwon too many Trump cult followers who do not care about our society and certainly not about women's rights totheir own health.  Their elected officials are nothing to smile about with their radical philosophies. 

This should be left to the voters.

I'm glad this judge paused the ban, but the SC legislature should not be making these types of decisions without voter input. 

Stop all abortion process and CLINICS IMMEDIATELY PLEASE.   ABORTIONS murders babies every day amd night for decades .   NO MORE. STOP all manufacturers from sellingoordistributiom/distributing abortion pills immediately pleas. ABORTION pills are to be ILLEGAL in all countries Nationwide immediately.  

The Southern Power Elite is and will remain untouchable, unaccountable and uncivilized.  What air do they breathe? and Wherefrom comes their power? are the questions.

 

Repeal the Reconstruction Acts?????

Time to.let women make their own reproductive decisions.  And I might point out to those hard core Christians who think  it's God wish you have a baby.    It's God wish you have Erectile dysfunction so let's outlaw all ED medications.  

We need to codify roe v Wade since majority of democrat and republican women are pro-choice

The Judge should be ashamed of this ruling. Other than it being Temporary. Abortion is not a Constitutional Right and it is not Healthcare!!!

I fully support the states that are passing the heart beat legislation because lives will be saved.  Our Founding Fathers committed in writing that US citizens have the right to pursue happiness. The murder of these unborn children prevents them from that opportunity. Evil is prevalent in our country. What was once good is now counted as evil and evil is counted as good. There will be a day of reckoning for the evil allowed to take place. How will you answer for what has taken place in the United States of America?

The US was founded on the principles of equality, personal liberty, and freedom of religion. No one should have to surrender their bodily autonomy to the religious beliefs of another no matter which state they live in. Roe vs Wade should be codified in federal law.

I support any action that protects womens reproductive rights. I oppose any public official who fails to support a womans right to choose anytime prior to when a viable birth is possible. I oppose any such form of religious persecution of one group by another.

Women's bodies are NOT YOUR BUSINESS NO ONE HAS THE RIGHT TO TELL SOMEONE WHAT TO DO WITH THEIR BODIES, NO ONE!!!?! NO HOW !!!!! EVER NEVER THIS IS AMERICA!!!¡DO NOT FORCE YOUR BELIEFS ON ME !!!! MY BUSINESS AND MY DOCTOR ONLY 

So much for viability.....