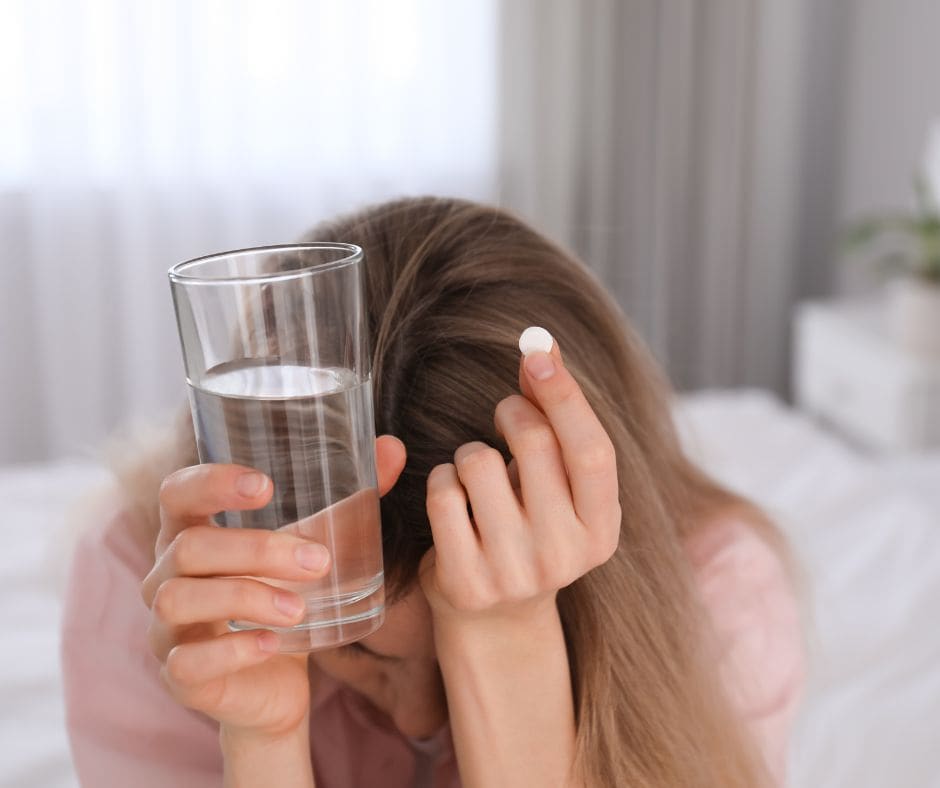 Texas Judge Considers Banning Abortion Pill in U.S.
Should the U.S. ban abortion pills?
Yet another legal professional practicing medicine without a license.

Looking past this at the arguments presented shows that those filing the case also don't understand the evidence required for a drug submission to be approved.

The claim made by Alliance Defending Freedom (ADF), a conservative, anti-abortion law firm is the FDA approval was done based on a study where an ultrasound was used to confirm pregnancy. However part of the submission also contained studies where ultrasound was not used to confirm pregnancy. Obviously ADF has no idea how study data is aggregated for analysis of efficacy & safety, as well as ignoring the 23+ years of global safety surveillance data available from the use of this drug which is even more important as there are more patients post approval than those that participated in the studies.

The other baseless claim of "agency gamesmanship" in dispensing shows a complete lack of knowledge of Risk Evaluation and Mitigation Plans (REMS) that may be put in place initially until more is known and then removed once millions use a drug without safety problems.

Hopefully this judge doesn't get involved in FDA decisions which he has no background to even understand and no medical license to practice.

https://www.acog.org/clinical/clinical-guidance/practice-advisory/articles/2023/01/updated-mifepristone-rems-requirements

https://www.texastribune.org/2023/03/15/fda-abortion-drug-federal-court/

https://abc7ny.com/amp/texas-abortion-pill-hearing-takeaways-mifepristone-bill/12959088/


There is no basis for banning abortion pills.  This case is a complete sham.  First, the case was deliberately filed in a Court where anti abortion extremists knew they would appear before an anti-abortion judge - a clear case of forum shopping.  Second, the plaintiffs in this case do not have legal standing to bring the case and the Judge has no jurisdiction to decide it.  The plaintiff must be able to show actual harm and they have not.  No one is compelled to use an abortion pill. Third, the abortion pill has been in use for decades and has proven to be safer than many over the counter drugs such as aspirin or Tylenol.  The abortion pill has been found to be safe and effective by the FDA, the federal government's experts in evaluating the safety of drugs and the Judge has no evidence or expertise to question the FDA's judgement.  Fourth, the risk of using a drug must be weighed against the risks that result from not using the drug.  The reality is that if the drug is banned, abortion nationwide will not be banned but it will be more dangerous.  Other methods of abortion are actually riskier and more prone to complications than the abortion pill.  In the case of incomplete miscarriage or non-viable pregnancies, not having abortion pills as an option may in fact risk a woman's life. Childbirth itself is riskier than the abortion pill. Fifth, the real purpose of this case is to make abortion as difficult and expensive to obtain even in states that support the right to abortion. When the Supreme Court overturned Roe v. Wade, the first time the Supreme Court ever took a Constitutional right away, (which ought to chill every citizen to their core), they said they intended to let the States decide.  This case is an effort to control the options available in States in which abortion is legal. However much anti abortion extremists want to act like pregnancy and childbirth are no big deal and no great imposition on a woman, the reality is that every pregnancy has a risk of serious complications and death for the woman.  There are many medical and social reasons why a woman's pregnancy puts her life and well being at risk.  Apparently, when anti abortion extremists say they are pro-life, they mean they are pro the life of an as yet unformed possible life (that may or may not survive) and they don't give a damn about the life of the woman who is being asked to assume the risks and costs of carrying that life.  I think we can clearly see how little the woman's right to life and self determination is valued.  Finally, everyone should stop and think about the implications of this case.  Are we really going to leave the decision about which medications are authorized nationwide up to a variety of plaintiffs and judges rather than medical and scientific experts?  What do you suppose the next step will be?  If the abortion pill is banned, I can tell you what the next step is.  The right to contraception is based on the same right to privacy the Supreme Court overturned when they overturned Roe.  The anti abortion forces already consider some forms of birth control to be abortion. Many methods of birth control have risks.  If you think this ends here, you are delusional.  Basic freedoms of self determination are being threatened here and we all need to wake up to the danger.

We are in the age of irresponsible license.  Those who engage in promiscuity have no intention in paying the natural result of playing around and then want to kill that result of the act.  Abortion is killing a human being.  I have been present for the birth of ten children and know what a wonderful miracle witnessing the birth of a child who developed over months in the safe place that God provided for them.  A better solution to this crises is to encourage responsibility by waiting until marriage to engage in sexual acts.  The vast majority of our ancestors had the self discipline to wait.

One judge has no right to rule on this matter. Medicine is not a judicial affair. It is a scientific study judged by scientists and physicians through statistical study of the consequences of the procedure. This is not politics nor justice when one judge thinks is he can rule on matters on which he is completely ignorant!

I am not suggesting that abortion and abortion pills given wholesale to every girl or woman.Every female should be given the right to control her own body.

Abortion methods should not be a means of birth control.We need to have serious conversation about life and the rights of the unborn.

Why not make medication for men mandatory that prevents them from impregnating females.

Pregnancy is not a solo act, if we are making laws to control a woman's body,we also need to enact the same laws for males.

Ultimately we are talking about life, a human being,if not there would not be this politicized environment.

The USA is on a dangerous path.We must must elect ,appoint leaders who have critical analytical thinking skills withp good  character and ethical behavior.

Good leaders are not Dictators . A Democracy/ Republic cannot sustain the current leaders who agree with insurrection, lawlessness, suppression of voting rights,revenge against any who have a different opinions, opposing the established order of our constitution.

We are supposed to be the United States with liberty and justice for all.

I guess those 26 women who died from this lethal medication are not important to most of causes.com crowd.  Am I surprised? Sadly, no.  "The ends justify the means ..."

Abortion is a personal decision and the government needs to stay out of that decision. Their unconstitutional, religious based anti abortion decrees must be removed. Your beliefs and faiths only apply to you and not for you to control others. 

I am 100% against the banning of abortion pills! Women should not be forced to carry & give birth to an unwanted child ever! This is not to be made by anyone other than the woman and her doctor! No one else has the right to tell a woman what she can or can't do with HER OWN BODY! Whould men like us to tell them what they can and can't do with their bodies? If a man rapes a woman causing a pregnancy, why isn't the man punished? I think a man committing rape should be castrated, but I won't ask that be made into a law! Why must women continuosly be punished because some man can't or won't control his desires. Why should a woman be forced to give birth to a child they don't want and can't afford? At least before, women had the Right of Choice! If they felt abortion was wrong they didn't abort, and if they did want to abort they could! This Texas Judge isn't basing his decision of the LAW, but on his beliefs. A judge is to base decisions on the LAW, not religious beliefs! My religion believes the woman's life comes first, not last!

Transcript released of Trump appointed Judge Kacsmaryk with ties to anti abortion industry appearing to support the plaintiff, Alliance Defending Freedom (ADF) that represents 22 Republican states not women who have suffered harm, as the Judge used language from the antiabirtion industry and not medical language used to evaluate beneficence putting the patient's wellbeing first and acknowledging that mifepristone is safer then penicillin or even carrying a pregnancy to term considering the high US maternal mortality rates that increased 40% in 2022. 

No mention is made of the standing these 22 states have which would require them to show harm to their citizens in medical terms as 23 (US) - 30 (global) years of data show this drug to be safer than aspirin, penicillin, or viagra.

"Kacsmaryk—a conservative Trump appointee with ties to the anti-abortion industry—seemed open to arguments made by the rightwing organization Alliance Defending Freedom to restrict mifepristone. In a back-and-forth with Julie Straus Harris, the Justice Department attorney representing the Food and Drug Administration, Kacsmaryk asked about "abortionist/patient relationships," a term common in anti-abortion rhetoric."

"Medication abortion is safer than penicillin and Viagra, and, in the U.S. where maternal mortality rates are already higher than in other developed countries, it's also safer than carrying a pregnancy to term."

"The ADF is backed by 22 Republican-led states, which filed an amicus brief in favor of "restor[ing] the proper balance of police power for the states to determine how best to protect the health and welfare of their citizens,"

https://www.documentcloud.org/documents/23713047-2023mar15-hippocratic-medicine-pi-hrg

https://jezebel.com/texas-abortion-pill-mifepristone-hearing-transcript-1850240289


 

As a physician I must advise that action proposed is truly a medical decision and is not appropriate for for a federal judge's uninformed review.

Yeah, Matthew Macsmaryk can stuff it where the sun don't shine.  Seriously!  This bullshit has gone too damn far!  Ban the f***ing ED drugs and maybe start cutting male's jewels off who get a female pregnant.  I'm sorry but last time I checked, it takes a male's sperm to impregnate a female.  Why is the female being punished for this and not the male?  Women are not on this planet to be barefoot and pregnant.  Infact, I think it truly scares the male species how a woman can be smarter than them.  We can survive without them completely if necessary.  We know our asses from our elbows.  Oh, and, it's the female who decided wether or not to bring you into this world in the first place.  Hell has no fury as a woman's scorn, so I suggest that all of you idiots start respecting women.  As for the women who kowtow to the male species, well, you are as weak minded as they are.  If there was ever a time for women to stand together and make life as miserable as possible for the male species, it is now!  If a male wants respect, he has to earn it not take it!

It is disgusting and so very scary to see what is happening to our country.  There is no doubt that women in the United States are second-class citizens.  THIS IS A HUMAN RIGHTS ISSUE!!!  The party that screams "small government" really loves to tell people what they can and cannot do.  

My body my choice. Children are a big financial and emotional burden and should not be brought into the world because someone else thinks it's right

Somebody please get the Trumublicans out of office. These reactionary morons have nothing to do with the will of the people.

Judges should not be involved with the business of what drugs the FDA approves. It is outside their area of expertise. The court system should not be deciding political issues.

One off the safest methods of abortion is under danger of being outlawed by a judicial order. Some states are prosecuting doctors or anyone who helps a women obtain a prescription. 
We now have the state of South Carolina that has a proposed law to sentence women who obtain an abortion to execution.
Abortion is not used for birth control. It is a medical procedure or a pharmaceutical prescription to terminate a pregnancy, whatever the reason. 
we recently had a 42 yr. old woman, who had to drive 11 hours with her husband and child  to terminate a pregnancy that was not viable, but she could not get the surgery she needed in West Virginia, because it took them so long to diagnose the problem with the pregnancy. This pregnancy was a danger to her life, but no doctor would would help her. 
Whatever the reason, when any woman can no longer her decude whether she will have children, when the government, be it a judge or a member of Congress decides, she is being treated as less than. 
No matter one's person opinion on abortion, it should be between the woman and her medical provider. 
As more of our freedoms as women are being stolen, I am asking my Senators to  protect our right to determine whether we give birth, just as you would my right to own a gun. 
After all the First Amendment is as important as the Second.  



I oppose this with every fiber in my being.  No politician has a right to force their own beleifs on anyone else.

Women are not slaves because of their uterus. Forced birth followed by a policy of no right to healthcare or food. The Grievance Over Policy party's agenda is cruelty.

I am a woman. If you don't have a uterus, then please STOP TRYING TO LEGISLATE WHAT WE DO WITH THEM!

 

If banning the things that allows us to choose keeps happening, then a CORPSE will have more choice over what happens to their organs, and more bodily autonomy!

Government should not be passing laws to interfere in legal medical practice

Judges must stop passing judgement based on their personal beliefs instead of the law.

Hands off women's bodies!!!

Hey Reps., be very, very careful how much control you want over a "person's body". Could there be some retribution in the future?

 "For 1st time, scientists create mice with cells from 2 males (from @AP)"

Abortion is Healthcare.  The right of a pregnant person to choose to have one is theirs alone.  Politicians or bible spouting groups do not get to force their personal beliefs on others.