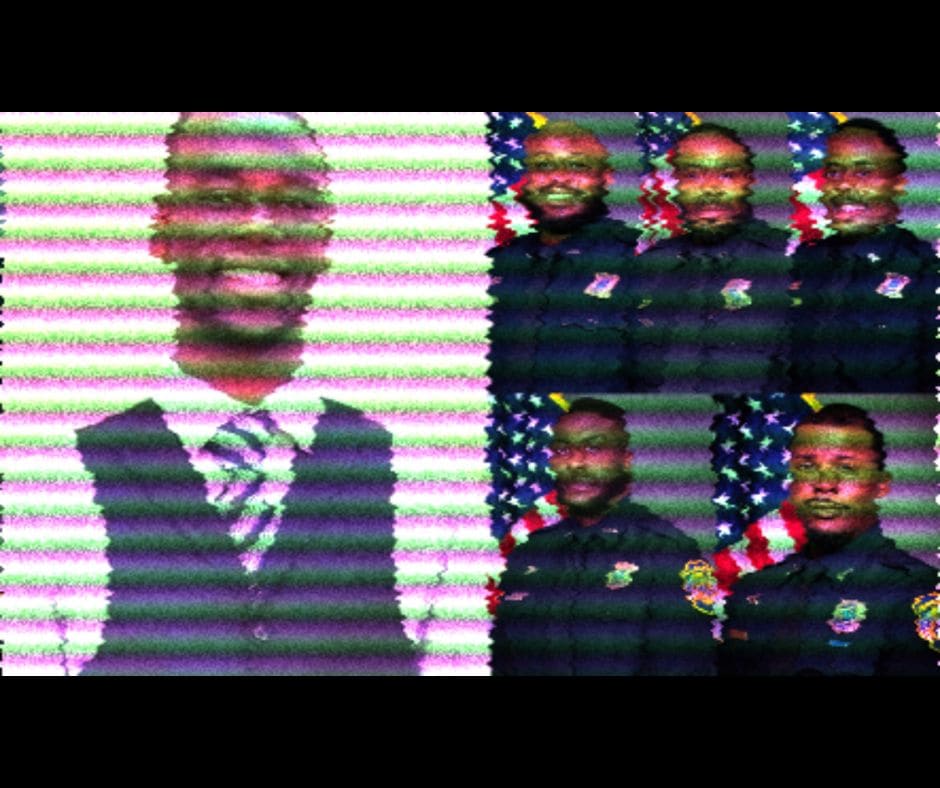 Tyre Nichols Murder: Memphis Police Disband SCORPION Unit
How do you feel about the department's actions after Nichols' murder?
I strongly commend the Memphis police, the DA and the State police for acting decisively in this case and bring charges as quickly as they have.

What they have purportedly done to fellow human being and fellow citizen is inconsciable, and the official response has been swift.

There may be other charges to these officers as well as to others as the investigation continues.

The fact that they created a special ops unit of lesser experienced officers to plain-clothes police locality crime with little oversight or accountability is an issue. They were loudly praised for the volume of criminal arrests made in a short period of time without really evaluating the veracity of or the methods used in making these arrests. This leaves open the question if it was just these officers or if this is an endemic problem within this special unit. 

I know of some good police officers. Hopefully they will never fall into this kind of rage. It is hard for me to understand beating your fellow human beings in this manner. No matter how you loose your temper. It mind boggles me that law enforcement does this, or shoots into a fleeing vehicle, or shoots a fleeing individual in the back. You have all their information. You know where they live. Why, do we have to use such force, when you are in harms way? 

I wish every police dept. and prosecutor would respond this quickly to allegations of police brutality.  If they did we'd see more peaceful demonstrations when these senseless acts of violence happen.  However, I really would like to see a nationwide effort to end these incidents of police brutality.  They should never happen in the first place.

We must ended "qualified immunity" and we must require courses in Psychology for all police officers.  We also need to have Psychological screenings for biases and tendencies for violent behavior.  Too many police officers go in to the career for the "power" they want to have.

I recall reading about a University study where students were paid to live in a closed but monitored environment over the summer. The volunteers were lined up and randiomly assigned their roles: 'prisoner, prisoner, guard, prisoner, prisoner, guard ...'.

They initially went to assume their roles new with a lot of joking - but that quickly changed as those charged with being the 'guards' became more demanding that the 'prisoners' do what they were told without question, and begin to punish prisoners that did not comply - with solitary confinement and rationing their meals. The 'guards', with the authority begin to dominate the 'prisoners' and quickly became more condescending and abusive. The 'prisoners' became increasingly withdrawn and subservient to the wishes of the 'guards'.

The researchers monitoring the program were concerned that their experiment could be causing permanent psychological damage to the students and ended the study after just a few weeks.

The issue is that whenever anyone or chosen group of people is given un-monitored, un-restricted authority over another group of people, we have formed an 'us' versus 'them' schism, where the 'us' that has authority devalues the 'them' that they have been given authority over.

The only solution to this is careful monitoring of the designated 'us' to not abuse their authority and a change in the culture to where the designated 'us' sees themselves as part of the 'them' which special responsibilities to ensure the common good of all.

Police need to be part of the community that they serve, that see their role is to serve and not to control, and that all people are valued as the bothers and sisters that make up the human race version of 'us' - all of us.

Anyone who watches this and isn't sickened doesn't have a shread of humanity in them.

The video is horrific and I do not care to watch more Black lives being snuffed out at the hands of police.

I guess this proves that cops are cops and skin color is irrelevant. Yes, I know there are good cops, maybe most, but I had to stop watching the news today when this came on; for the first time, I just couldn't take anymore - of this or anything. 

Police departments need better screening. As does congress. They also need accountability. As does congress. 

This response is not perfect, but a FAST action should be required whenever a citizen does at the hands of the police.  This action is what should have been the MINIMUM required of our police command and poolitical leaders for the last 100 years!  This is better than what we have seen in DOZENS of other cases in the last two decades.  Now we need to decide how to continue to improve.

end qualified imunitity.

this is not a case of '' a few bad apples'' this IS police culture.

We need full accountability, and serious reforms to our justice system, as well as how we enforce law.

 

Extremely angry!  No one heard this person screaming for help?  No one noticed the lights flashing?  W! T! F!  Tyre was treated like a piece of garbage!  Why did no one intervene?!  Why did they beat this man?  They all just stood around while he was probably bleeding internally.  Were the EMTs afraid of the 5 monsters?  Seriously!?!  What stopped them from helping Tyre?  All who were on the scene are guilty for not doing their jobs and allowing this to happen!  I'm that crazy person who would have intervened.  Thank God for the camera on that pole!  I don't care to hear any excuses for their actions.  A traffic stop!?!  They murdered Tyre for no reason!  They need to suffer, not just sit in a jail cell.  They do not belong out in society!  What was going through their minds?  Didn't get their ticket quota for their shift?  Pissed off, so they took it out on poor Tyre.  Heart felt condolences and prayers are heard almost everyday!  We the People have to stand up and start correcting these problems!  Enough is enough!!!

5 Police officers beat a young father to death purportedly for "Suspicion on Driving Recklessly".  

There is only one word that describes that--EVIL.

I don't have any idea what these thugs had against this guy but they had no fear of being videoed.....the scorpion teams have been disbanded but the record of their deeds now needs examined.....The parents asked for respect and peace but antifa, Soros and the DIMs all have different ideas and now the police can use major force to take all of them down...

Just another horrific result of the police considering American citizens as the enemy, when they're on the street and black, thanks to negative training techiques and militaristic approachs. Things need to change, now.

I don't understand how these cops can get away with this BS.  
There were 5 of them against 1.  
While there is a need for law and order, we can't have them going rogue.  This was horrendous misconduct from authority. 

so I found out that Police Chief Davis was the one who created the SCORPION unit in the first place and there is a Twitter thread by George Chidi (@neonflag) pointing out that she had also overseen Atlanta's REDDOG unit and it was a "murderous failure" and also was disbanded.

he thinks that she should resign along with those who hired her and that it wasn't a failure of policing culture but a failure of political culture that demands immediate action (basically terrorizing Black people into submission).

I also found out that Baltimore's new mayor will be expanding a successful violence reduction program to other areas of the city.

We'll see........I have the impression that they all (police depts) have their special rules that they employ for minority people.  Grand Rapids cops used to have what they called (the skin file) for Indians; probably still do but you wouldn't know unless you got someone on the inside to check it out.  The cops there used to wait outside the Indian bar until the people were pretty juced up then they would leave their cars and go after them.  Sometimes after they beat them up, they threw them in the Grand River to be discovered washed up dead at a later time.

I've seen and heard alot about it;  In the Soo the cops used to go to the Indian bars on "pay day"; (which means when the Indian people received the annuity checks from the BIA).  They would harrass them until they were mad and then take them in the men's bathroom and beat their faces into the floor, take any remainding cash they had and throw them in the back of the patrol car and take them to jail.

The Canadian Indians used to come over here to visit the other half of their families that were divided when their land was taken away from them, Or shall we say before they cancelled the Dawes Act which guartenteed them free passing across the river "as long as the grass grows and the river flows; Why the sudden change? (Bush I think because he was trying to tighten the borders from terrorists).  They built a big Homeland Security Prison here and the first thing they did was fill it with Canadian Indians.  The patrol officers they sent up here didn't know the difference between Ojibwe and Spanish.  I know, funny/not funny.

These are the things that come to my mind up here and down state.  It hurts my heart to even think about it anymore.

I'm glad steps were taken, but it is not enough because it does not address the core of the problem.

A question not being asked in the many retellings of this tragedy, is what went on with those police officers before they stopped tyre? Because they weren't just angry, they were enraged. So what caused that? Because tyre didn't cause it, he was just the person they took that rage out on. So what happened before that traffic stop? What caused that rage? Look into that, and you will start getting answers.

Investigate the Command of Memphis PD!

•  When will MSM begin questioning why Chief Cerelyn Davis  and Memphis City Leaders Chose to use a failed Policing Strategy?

•  Didn't Chief Davis give clear signal to the unit to the SCORPION unit to use get tough tactics so why is she still chief?

•  While acting immorally and illegally was each officer's personal responsibility, didn't Memphis Command clearly want such behavior in an effort to intimidate the community?

Explainer: What is Memphis' SCORPION police unit? | Reuters

https://www.reuters.com/world/us/tyre-nichols-case-what-is-memphis-controversial-scorpion-police-unit-2023-01-27/

NYTimes: Scorpion Unit Emerged as Memphis Police Pursued Get-Tough Strategy

https://www.nytimes.com/2023/01/29/us/memphis-police-scorpions.html? 

Broken windows theory

In criminology, the broken windows theory states that visible signs of crime, anti-social behavior and civil disorder create an urban environment that encourages further crime and disorder, including serious crimes. The theory suggests that policing methods that target minor crimes such as vandalism, loitering, public drinking, jaywalking, and fare evasion help to create an atmosphere of order and lawfulness.

I am glad the disbanded the Scorpions as I don't like that name.  What could he have done to deserve the beating?  Also glad they were fired and charged.

How do you feel about the department's actions after Nichols' murder?  I watched the video/film of Rodney King, Tamir Rice and George Floyd.  I am physically unable to look at another murder on tape!  I'm sorry but I don't care how egregious a traffic offense is I find it impossible to believe anyone would be sentenced to death for it.  Obviously I'm not living on the same planet as cops!  Get rid of all of them and start over:  Psychological testing first and foremost, degree in Criminal Justice or in Social Work, yearly evaluations, ANY complaint goes before a citizen committee comprised of young, old, rich and poor.  The Chief of Police has, in my opinion, taken all the right steps to hold these vigilanties responsible.  I am heartsick for the family as well as the community. 

CAUSES ASKS A COUPLE OF QUESTIONS: How do you feel about the video and the police department's actions?  How do you feel about the department's actions after Nichols' murder?  ME:  Gotta say, Causes, in the first instance I'm not sure what you're asking. 

1-RE: How do I feel about the video?  Wasn't about to expose myself to visual police violence; it was descriptive enough already in print.  Praise to those, including the Nichols family, who began urging non-violence well in advance of the release, which made a positive difference in how the protests manifested.  Should the video even have been released?  Much philosophic debate about it, but am inclined to think it was probably necessary in order to dispel any question about what went down, and bring to the American fore the fact that violence is very much part of police culture.  (Aside: As the former spouse of a L.A. County Sheriff SWAT team member, I am well aware first-hand of how the many aspects of violence play out within the "botherhood."  Stories I could tell ...) 

1-RE: How do I feel about ... the police department's actions?  When?  Considering the five who murdered Nichols were, at the time, the "police department," their actions were abhorent and criminal; the whole "Scorpion" notion itself was questionable.  Which leads to...

2 How do you feel about the department's actions after Nichols' murder?  Grateful.  Memphis Police Chief Cerelyn Davis acted without shilly-shallying around, dismissing and arresting the officers and charging them with what it was: murder.  It does not go on unnoticed that THIS police chief is a woman.  Good for her!  My only disappointment?  These killers are out on bond -- I'd have kept them locked up.