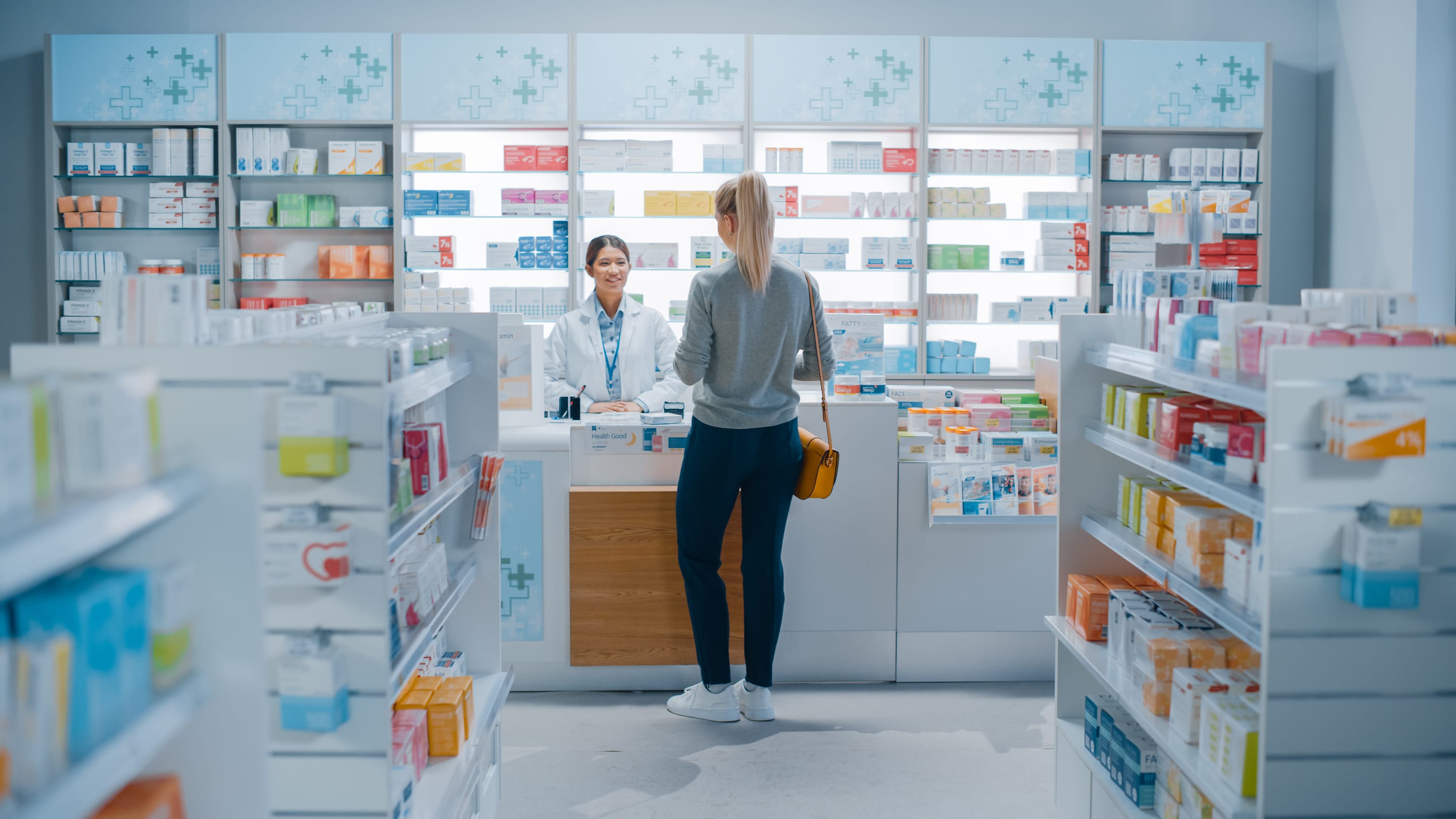 Alabama Attorney General Says People Will Be Prosecuted Over Abortion Pills
How do you feel about the increase in abortion access in America?
Modern medicine made available to people who need it, without kowtowing to the emergent Christian Nationalist Taliban.

Good!

Individual choice, no different than taking to Pill, the morning after pill, condom, diaphragm, uterine device or absence. Personal choice. Totally support this.

wonderful! So progressive, humane and productive. Enough, with the medieval monsters of SCOTUS.

And just how would an Alabama bureaucrat even find out that someone bought abortion pills? Wouldn't they have to break Hippa laws to gain such information in order to know or in order to prosecute someone for purchasing these pills.?

I say f*¢k you Alabama for wanting to meddle in anyone's personal life.

I had a vision that my Christian Nationalist one-true God, just smote your State with tornado's over your trying to take over his job. 

Another perspective on Christian Nationalism;

Christians Against Christian Nationalism


As Christians, our faith teaches us everyone is created in God's image and commands us to love one another. As Americans, we value our system of government and the good that can be accomplished in our constitutional democracy. Today, we are concerned about a persistent threat to both our religious communities and our democracy — Christian nationalism.

Christian nationalism seeks to merge Christian and American identities, distorting both the Christian faith and America's constitutional democracy. Christian nationalism demands Christianity be privileged by the State and implies that to be a good American, one must be Christian. It often overlaps with and provides cover for white supremacy and racial subjugation. We reject this damaging political ideology and invite our Christian brothers and sisters to join us in opposing this threat to our faith and to our nation.

 As Christians, we are bound to Christ, not by citizenship, but by faith. We believe that:

People of all faiths and none have the right and responsibility to engage constructively in the public square.
Patriotism does not require us to minimize our religious convictions.
One's religious affiliation, or lack thereof, should be irrelevant to one's standing in the civic community.
Government should not prefer one religion over another or religion over nonreligion.
Religious instruction is best left to our houses of worship, other religious institutions and families.
America's historic commitment to religious pluralism enables faith communities to live in civic harmony with one another without sacrificing our theological convictions.
Conflating religious authority with political authority is idolatrous and often leads to oppression of minority and other marginalized groups as well as the spiritual impoverishment of religion.
We must stand up to and speak out against Christian nationalism, especially when it inspires acts of violence and intimidation—including vandalism, bomb threats, arson, hate crimes, and attacks on houses of worship—against religious communities at home and abroad.
Whether we worship at a church, mosque, synagogue, or temple, America has no second-class faiths. All are equal under the U.S. Constitution. As Christians, we must speak in one voice condemning Christian nationalism as a distortion of the gospel of Jesus and a threat to American democracy.

This attack on women must stop. A country that claims to be free can't enforce laws and rules that only impact one gender. They can't force pregnancy on those who do not choose it and claim there is equality. 



Abortion is healthcare, and none of the government's business.

For a group of people so Isalmic-phobic, so hating against the Taliban, they sure are doing their best to usher in Sharia Law!

The forced birthers are just shoving their religion down our throats. Time to tax all churches

I fully oppose abortion or any means of murdering babies in and out of the womb!!

VOTE AGAINST THE NOMINATION OF RADICAL LIBERAL GIGI SOHN FOR THE FCC!!

2/14/23

In February 2021, Christianity Today did an extensive article defining and outlining what Christian Nationalism is:

https://www.christianitytoday.com/ct/2021/february-web-only/what-is-christian-nationalism.html 

Some excerpts from that article:

What is Christian nationalism?

Christian nationalism is the belief that the American nation is defined by Christianity, and that the government should take active steps to keep it that way. Popularly, Christian nationalists assert that America is and must remain a "Christian nation"—not merely as an observation about American history, but as a prescriptive program for what America must continue to be in the future. Scholars like Samuel Huntington have made a similar argument: that America is defined by its "Anglo-Protestant" past and that we will lose our identity and our freedom if we do not preserve our cultural inheritance.

 

What do Christian nationalists want that is different from normal Christian engagement in politics?

Christian nationalists want to define America as a Christian nation and they want the government to promote a specific cultural template as the official culture of the country. Some have advocated for an amendment to the Constitution to recognize America's Christian heritage, others to reinstitute prayer in public schools. Some work to enshrine a Christian nationalist interpretation of American history in school curricula, including that America has a special relationship with God or has been "chosen" by him to carry out a special mission on earth. Others advocate for immigration restrictions specifically to prevent a change to American religious and ethnic demographics or a change to American culture. Some want to empower the government to take stronger action to circumscribe immoral behavior.

How is this dangerous for America?

Christian nationalism tends to treat other Americans as second-class citizens. If it were fully implemented, it would not respect the full religious liberty of all Americans. Empowering the state through "morals legislation" to regulate conduct always carries the risk of overreaching, setting a bad precedent, and creating governing powers that could be used later be used against Christians. Additionally, Christian nationalism is an ideology held overwhelmingly by white Americans, and it thus tends to exacerbate racial and ethnic cleavages. In recent years, the movement has grown increasingly characterized by fear and by a belief that Christians are victims of persecution. Some are beginning to argue that American Christians need to prepare to fight, physically, to preserve America's identity, an argument that played into the January 6 riot.

How is Christianity different from Christian nationalism?

Christianity is a religion focused on the person and work of Jesus Christ as defined by the Christian Bible and the Apostles' and Nicene Creeds. It is the gathering of people "from every nation and tribe and people and language," who worship Jesus (Rev. 7:9), a faith that unites Jews and Greeks, Americans and non-Americans together. Christianity is political, in the sense that its adherents have always understood their faith to challenge, affect, and transcend their worldly loyalties—but there is no single view on what political implications flow from Christian faith other than that we should "fear God, honor the king" (1 Pet. 2:17, NASB), pay our taxes, love our neighbors, and seek justice.

Christian nationalism is, by contrast, a political ideology focused on the national identity of the United States. It includes a specific understanding of American history and American government that are, obviously, extrabiblical—an understanding that is contested by many historians and political scientists. Most importantly, Christian nationalism includes specific policy prescriptions that it claims are biblical but are, at best, extrapolations from biblical principles and, at worst, contradictory to them.

 

CAUSES TELLS ME, THEN ASKS: "Alabama Attorney General Says People Will Be Prosecuted Over Abortion Pills.  How do you feel about the increase in abortion access in America? 

ME:  In another one of it's contradictory statement v. question presentations (and it's even worse in the e-mail), I ASSUME the question has nothing to do with the statement.  So.  In answer to the question I can only say that any "increase in abortion access in America" is definitely less than one would would want, if not perhaps less than it was before the overturn of Roe v. Wade.  Consider: where once it was legal across the nation, now is mostly banned in 13 states and expected to be banned in up to eleven more to come (with a few bans currently blocked).   Further, as the Alabama AG and others across the nation are attempting to do, whatever convoluted current access to medical abortion (pills) there may be for those who can find it may certainly become nearly impossible.  And then there are those seeking to ban abortion for all women, in all states, by way of a National Abortion Ban.  In fact, Lindsey Graham introduced such a measure in the Senate in September of last year, and the House has, this year, already approved two abortion-related bills.

Where this is all headed I can only guess (I'm pleased to see the law suits filed against the bans based on violation of religious liberty); however, as long as the voters keep electing the white, mostly male, "Christian" fundamentalist GOP right-wingers to congress that they do, no woman -- or her health -- is safe.

 

 

https://www.nytimes.com/interactive/2022/us/abortion-laws-roe-v-wade.html

https://www.guttmacher.org/2023/01/six-months-post-roe-24-us-states-have-banned-abortion-or-are-likely-do-so-roundup

https://www.grid.news/story/politics/2023/01/19/house-republicans-havent-voted-to-ban-abortion-nationwide-yet/

As long as women are people, they deserve equal medical access to men. Women's medical care includes abortion. It's that simple. 

No fertile male who has EVER had sexual intercourse a female without express, uncoerced agreement that pregnancy is a desirable outcome has the right to any opinion on abortion. And every time counts -- doesn't matter if he was 12 years old, drunk, or with his wife or a sex worker. Doesn't matter if birth control was used -- all methods fails sometimes.

 

There is no place for politicians or politics in the discussion or delivery of reproductive healthcare for either women or men.

It is ironic that the Republicans, the supposed party of small government, wants to expand government to tell women what they can do with their bodies.

It's time for the right to lifers, conservatives and Republicans to grow up.  It is not your right to tell fellow Americans that they do not have a choice.

We are not a theocracy and only a small percentage of the country wants to ban abortions.  Even when they were legal no one forced them to have one.  They just want all to believe what they do and I don't.

The Roe v. Wade overturn was the worse mistake EVER! The Supreme Court set America back 50 years! We should have BETTER access to birth control on ALL levels, unless pro lifers WANT to care for ALL children on ALL levels. But I don't see them wanting to take care of mother's, kid's  lunches or kid's healthcare!

A woman and her partner have autonomy...other people need to butt out of their personal business...men..how would you react if the government and state regulated your cock.