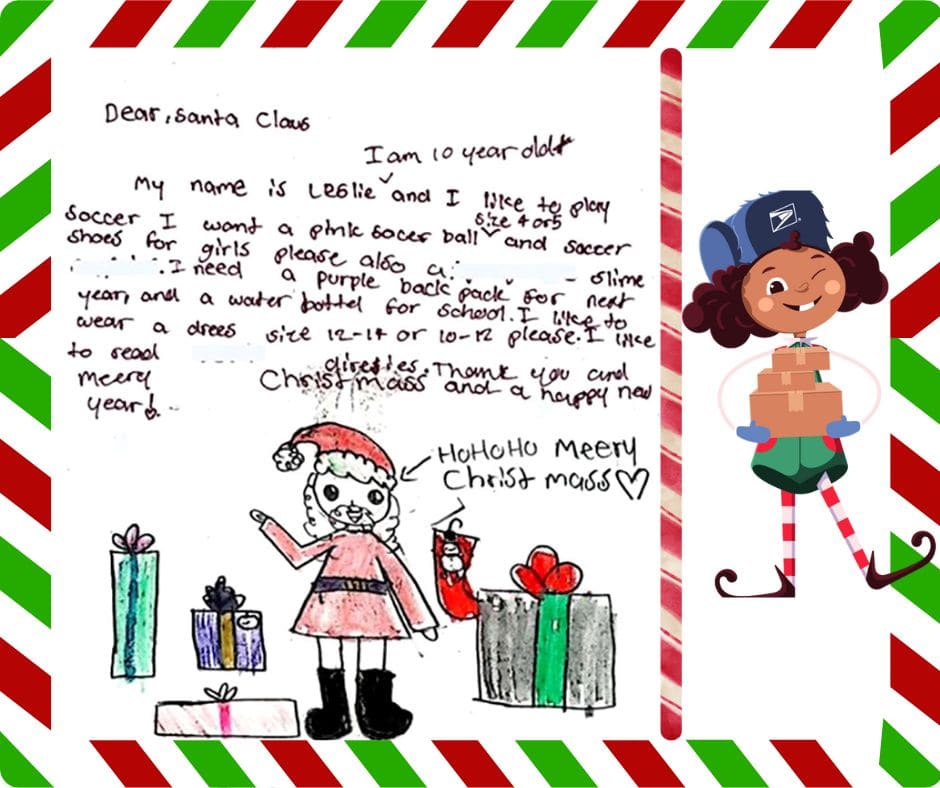 USPS' Operation Santa: Will You Be a Secret Santa for a Child in Need?
Help make a child's Christmas wish a reality with USPS' Operation Santa
Why limit this to only one month of the year? Need is not confined to a monthly or seasonal schedule. 

We work with local 'toys for tots' campaigns to help assure that the limited donations are made to people most in need. 

Our building has a community effort to provide toys to children who are without. Since early November there have been large bins in our lobby being filled up with boxed (new) but unwrapped toys.