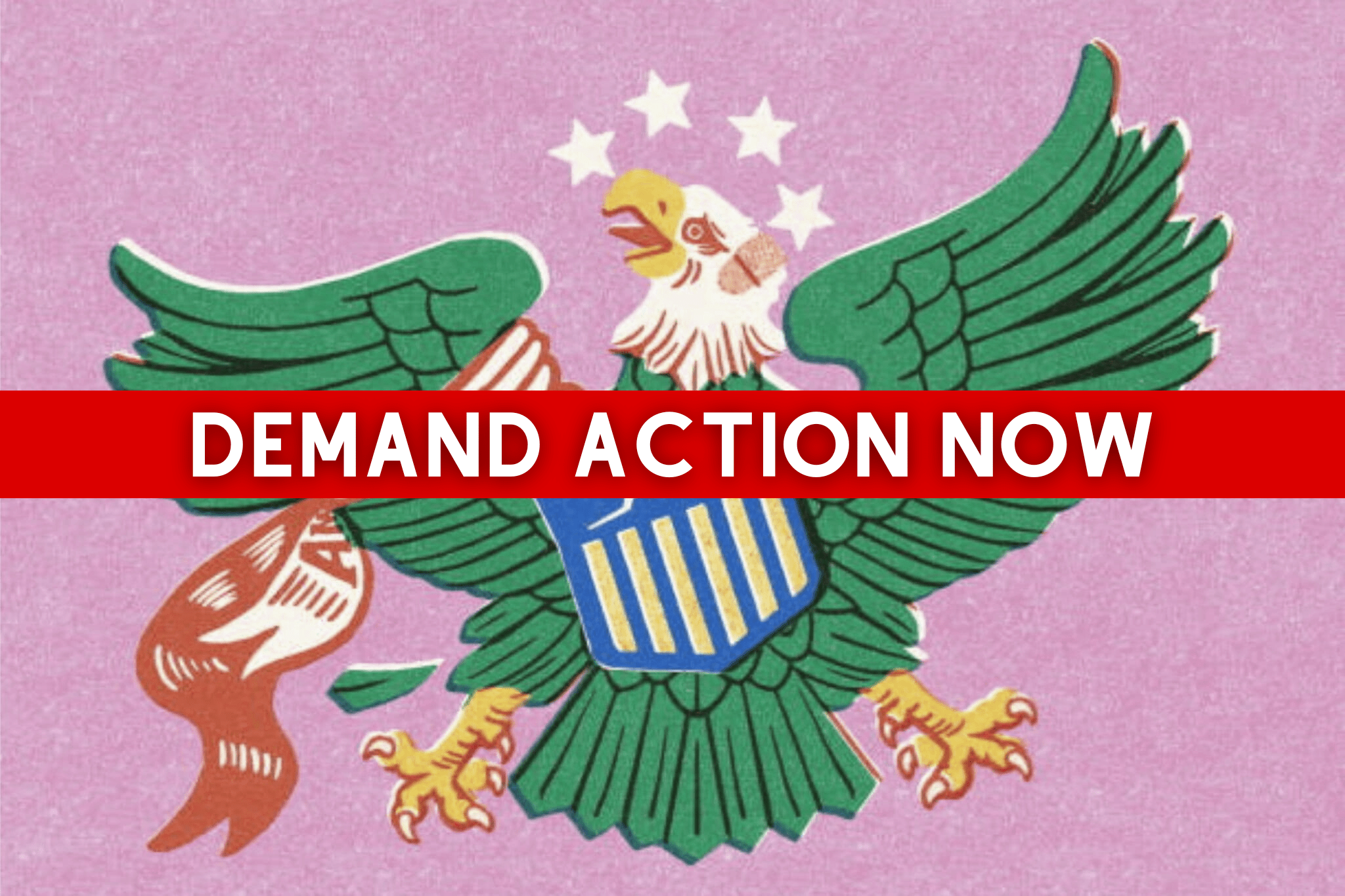 Demand Action on Electoral Reform
Demand electoral reform.
Reform is not the word I would use.  How about abolishing it all together and limit it to a national, popular vote.  When the electoral college participants are chosen by the state, the results can easily be manipulated.  I live in a state with two time zones and have noticed over several elections that the winner is usually announced just as the later time zone is shutting down.  I cannot trust the electoral college no further than I can throw it.

Several days after this topic was posted, and still no evidence of widespread voter fraud.

I guess we're just never going to see it. We'll just hear the fascists keep lying and crying without reason.

We know they don't want people to vote because they'll lose.

vote for electoral reform.  I know my Senators will, and know my "2020 election was stolen" Representative will not. Didn't in the House, and will do what he can to prevent reconcilliation.  He is not my favorite person.

Cult45's shit-posting about the 'need' to vote in person is not a coincidence.

GOP fascist plan is to have armed goons intimidate voters.

Bipartisan legislation to reform the Electoral Count Act of 1887 to strengthen the antiquated language with guidance counting electoral votes written & sponsored by both parties which has passed in the House, and in the Senate is co-sponsored by 11 Republicans and 11 Democrats.

The fact it has bipartisan support is a good sign that both parties wish to strengthen the process of voting counting and reporting so neither party or any person can misuse it

Slight differences in the House & Senate versions that need alignment like number if Congressional members required to object (20%-30% versus the current 1 person from the House & 1 person from the Senate) but either would be an improvement over what we have now.

It's a joke. If the democrats lose the democrats cry about fraud. You don't give a damn about election inegrity 

This legislation is clearly needed to clear up the exploitable ambiguities of laws governing the electoral process. It is a clearly needed initial step to help preserve the integrity of the electoral process from the exploitation attempted by the trump to insert himself as the winner of the Presidential election and ignoring the will of the people with numerous illegal and unethical tactics.

It is just the first step in legislation needed to preserve a functional democracy as the right of the people to freely and fairly vote and have their vote counted is under attack - by removing the guardrails and responsible officials that thwarted the trumps multi-pronged efforts to select himself as the winner of an election that he clearly lost.

The greatest concern is the push by the Federalist Society and the Republican Cartel to give the state legislatures the supreme authority to ignore their State laws, their State courts, their State governors and the popular vote so that they can pick partisan winners of national elections, grossly gerrymander voting districts and have the unfettered right to ignore the will of the people.

The Supreme Court, with six Federalist Society beholding conservative associate 'Justices' has agreed to hear arguments for this atrocity which would allow State's to ignore all of the precepts and most fundamental tenant of any representative democracy that the people have the right to freely and fairly vote, that their votes are fairly counted, and they are the sole basis for electing national representatives. 

AND YES, a democratic Republic is still based on democracy where the people's national representatives are elected by the people and are bound by their oath to serve the will and needs of all of the people in this country, including the will and needs of the people that form their constituency.

This is a clear and present threat that will require more legislation to keep partisan politics out of any and all aspects of the polling, access, equity and counting of votes to preserve non-partisan access to be able vote and remove any partisan influence of voting processes.

Here is the election reform that I would demand:

*State Election Laws should be up to the state legislatures ONLY with a nationwide base of laws to start with. No changes to state election laws can be made without going through the state legislatures. Not the attorney general. Not the governor. Not anyone else. 

*The nationwide base of laws for holding free and fair elections should contain the following:

Paper ballots only

No ballot harvesting

No outside money allowed into our elections. (Ex. Zucker Bucks)

No ballot drop boxes, except at local courthouses with 24-7 video surveillance allowed to be viewed by the public 24/7, allowed only to be opened by election officials for that county to retrieve the ballots. (No USPS). 

No automatic mail out ballots. You must have a valid excuse to request a mail in ballot. 

Voter rolls are to be cleaned up and kept current yearly. 

Voter ID to vote! Every non-citizen ID must be clearly labeled as "NON-CITIZEN." Places like NY giving out ID's and drivers licenses to non-citizens, is automatically putting them in the system as those that can vote. This should be stopped! A non-citizen does NOT have the right as an American citizen, to vote in our elections. PERIOD. 

Same day voting. The election is one day. We should have the results of the election the night of the election. You have an entire year to prepare for this day and have your ID. The only exceptions would be for those who are disabled and bed ridden, in the hospital, or overseas like the military. 

Anyone who attempts to disrupt poll watchers duties of either side, should be removed and arrested. 

I could probably think of more, but that is a start. 

 

 

I think we need to do more than the intentions set forth in this bill, however this is a great beginning. This bill will reform the Electoral Count Act from 1887 to strengthen the ambiguous language and the ensure that our nation has peaceful transition of power. Please support this bill. 

VOTE FOR ELECTION REFORM!
Dear Senators,

My family and I strongly urge you to vote for electoral reform. We must ensure there will never be another insurrection. I trust you will fulfill your obligation to serve the best interests of All the People our State and Country.
Best Regards

Yes, we are so close to Election Reform, we need this more now than ever. JimK has spelled it out as nicely and well said. Once an individual has a gained citizenship or born in this country and reached the age of 18 they are eligible to vote. It is not based on color, creed, ethnicity or gender. It is based on being an American. For some odd reason there are individuals who want to deny Americans the right to vote. They drag Americans into their lies about conspiracies, voting fraud. I volunteered in my county to work the polls, there was no fraud. It is said to see those that believe these lies about voting, or education system, immigration. Ignorance shows up in some of these posts, which truly shows our education system has failed with some.we are losing our democracy, by one step at a time.

Andrew Yang has started a new party, The Forward Party!  Read more here:

 

 

We need election reform to reinstate the protections of the Voting Rights Act in a way that the Supreme Court cannot destroy it any further, and we need protections so that every citizen in the US has the ability to vote freely and fairly and have the vote respected by every municipality, state leader, and federal body.

If we don't get this reform right now, we need to vote out anyone who stands against it and elect members of Congress who will act to protect our democracy.

Our current government IS a democratic republic, and any attempt to destroy our democracy is an attempt to destroy our national heritage.

Citizens United needs to go, but given that likely won't happen, if we can get 2 more senators, and all are on board, we might be able to pass some thing to get a reveal of all money sources. For example Republicans were on board with climate change until citizens United and the Koch brothers became major funders of campaigns. If you wanted the money to win an election you had to tow the party Coke brother line. Lifting that veil about where dark money comes from would be a good first step.

Election reform is not what the republicans party wants, but voter suppression and control. Voter fraud is done by more republicans by direct intent, not by accidental misunderstanding of registration or rights!

And you spend all of America's money defending it to protect your own financial interest. 

THIS is what is teaching our kids! A woman who states that there needs to be a vigilanty Dexter to take out her white Republican students! In case you don't know who Dexter is, he is a fictional serial killer! 

 

The Required election reform is: 1 required voter photo ID for every ballot, 2 Require American Citizenship for every voter, 3 Only the US Congress can, or should certify qan national election. 4 Congress is required to ensure all State Election is followed, with no exceptions, aqnd Congress must require crimoinal prosecution for any person, Governor, Judge, election that aqllowed violation of their State's election law. Congress must not allow another fraudulent election, as You did in 2020.