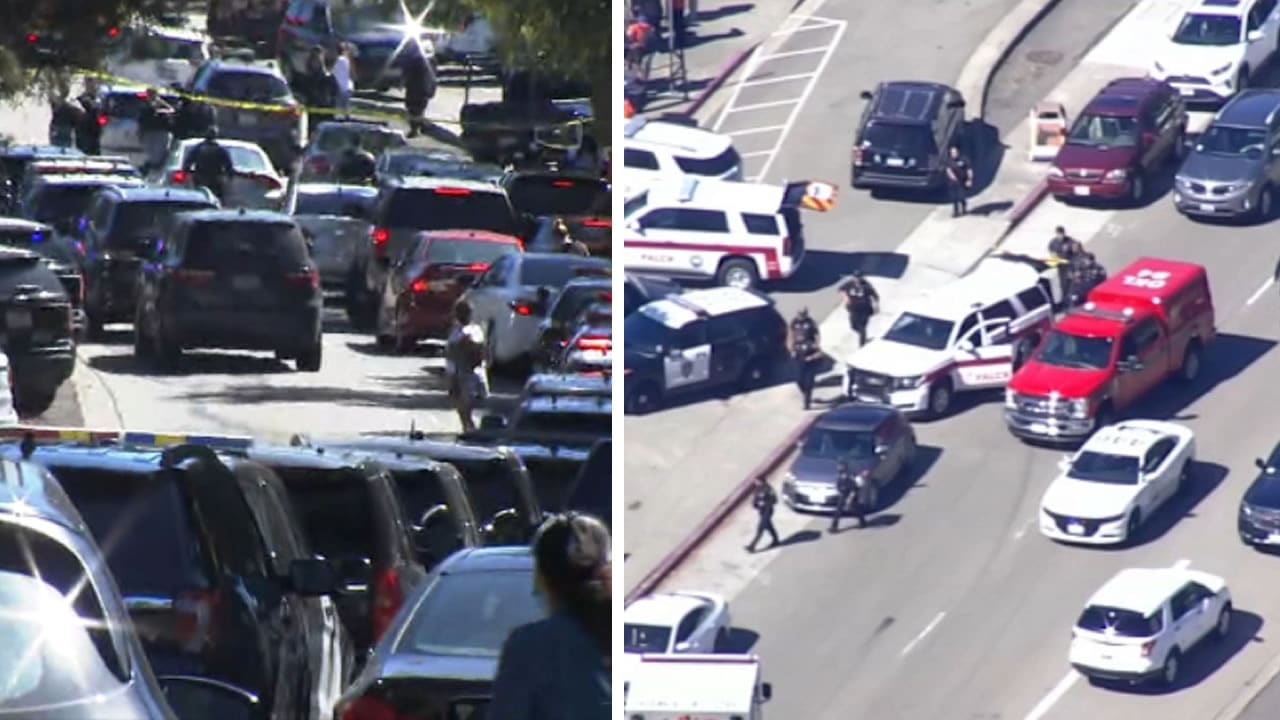 Mass Shooting Injures Six at High School in Oakland, CA
Join us and spread the word to your community
We Need Gun Control!

The Second Amendment Fanatics Must Be Characterized As Child Murderers.

 

These individuals are the cream of the crop cowards. They think they are real men. It is sad that we have more than enough gun laws. But law enforcements hands are tied to really enforce them. Our background checks system is a failure. Gun sales legal or illegal is a failure. Gangs need to be stopped, law enforcement needs to be able to exercise our gun and gang related laws. Our judicial system needs to enforce punishment to the crime. 

Last year there were 692 Mass Shootings.  And this year is on track to surpass that.  The United States is unique in this.  There is no other wealthy country that comes anywhere close to this outrageous tragedy.  The difference between the USA and the rest of the developed world is they all have reasonable gun laws which they enforce.

Yet another school mass shooting, Who would have thought it even possible with all of the thoughts and prayers left in the wake of all the former school mass shootings?

Oh yeah, that would be the NRA and he Republican Cartel who mandates the protection of an unborn fetus from even the saving of the mother's life, but is happy to sacrifice them as children and young adults to be used as target practice for any misgruntled person whoi can easily acquire a high rate of fire, high muzzle velocity, large capacity magazine, highly lethal weapon designed to fend off an invading army.

The stupidity of divisive partisan politics and the unrestrained influence of wealthy people and wealthy business sectors on our legislators and governance has got to end, The purveyors of willful disinformation for political expediency or for-profit incitement of their targeted audiences has got to be stopped or greatly constrained.

If this asininity is not stopped and soon, there are only two possible outcomes for our country. Either we become a full fledged fascist autocracy, where people are told what they are permitted to think, or we will see an increasingly severe civil unrest on the verge of pusjhing our country toward yet another bloody civil war.

 

Oakland is a dump, gangster controlled city. It's also a sanctuary city for illegal migrants. The city is covered in filth and has a huge drug addicted population that are homeless. The democrats have run this city into oblivion like other gang invested cities. Oakland cut the police force and crime has gotten worse and worse. Oakland is a very dangerous city. It's not safe at all. To make matters worse, it has a no bail system where criminals are free to go. Oakland has been in Democratic hands for decades and this is what happens when you liberal laws for drug addicts and crime. The police can't even hire anyone because it's too dangerous when their hands are tied because of democratic laws. I've been there recently and its a mess. Thank you Mayor Libby Schaff and Governor Newsome. California has lost the war.

I also note that this happens just days after we were debating routine anxiety screenings for adults, where many people seemingly didn't think mental health care in this country was required.

I don't think mental illness is the cause of all these shootings, but again we see that many in this country don't seem to want to provide that type of care just in case it is.

This a day to celebrate, if you're a wholly-owned GOP gun fetishist like Cult45 is.

Right,  scumbags? Are you cheering over the shooters' freedom to exercise his 2nd amendment rights?