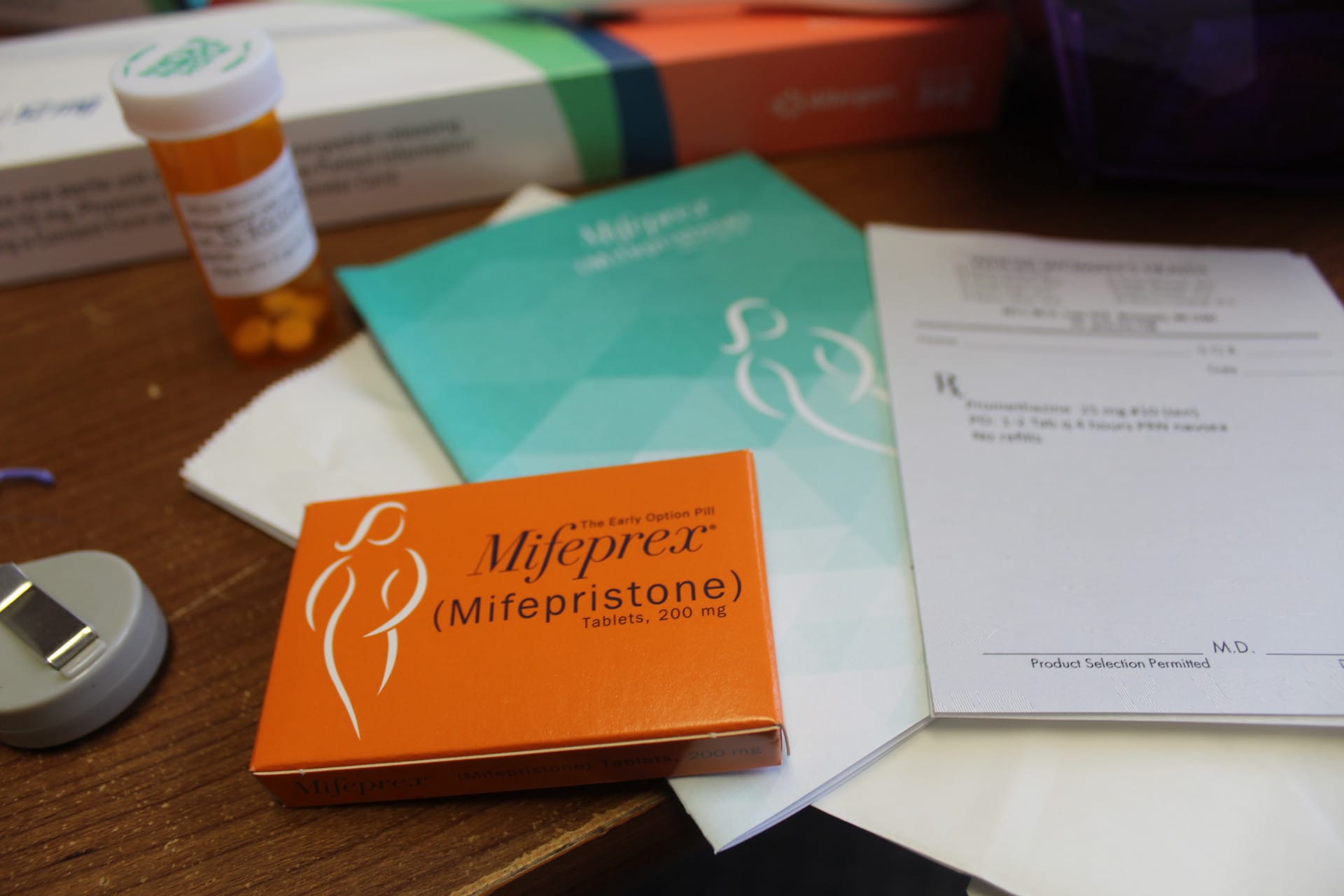 Mexico Orgs Helping Americans Get Abortion Meds – Should More Countries Do the Same?
How do you feel about organizations outside of the U.S. helping Americans seeking abortions?
When fifty years of precedence are ignored and, for the first time in history of the Supreme Court, established rights for half the population are taken away based on 'Sharia-law' precepts from the Commom Law of the 1600's - well when those established rights are summarily dismissed, people will find alternatives to protect the rights they once had.

This SCOTUS decision will eventually go the same way as other such 'puritanical' controls imposed by the the righteous as we saw during prohibition.

People will find a way to preserve the rights they once had and the better solution to this would be safe medications to induce abortions when neccesssary. Now, if we can keep the chief Inquisitors out of the private lives of the population to monitor peoples private communications and mail services.

The best solutions would be to overwhelmingly elect Democrats so they can pass legislation to nationally protect and preserve the right for women to choose with the same limitations that were established for the Roe decision.

We have to get the Federalist Society and thier ultra-wealthy conservative cabal out of the business of controlling our government's federal judiciary and abillty to use people's religious beliefs to insure that theses elite have access to an expanding workforce forced to accept the low wages to keep the wealty elite increasingly more wealthy.

Get big-money interests completely out of our government and ensure that our politicians are working for the people's interests and not their benefactor's purchased politicl influence. 

The US has gone from being at the forefront of access to joining just 3 other countries (El Salvador, Nicaragua, Poland) that have rolled back access to abortion since the 1990s.  And even these 3 countries have not criminalized it, nor charged women, families, friends or healthcare providers like the new repressive US state laws do 

Welcome to the 3rd World! Now the US needs foreign aid coming from abroad (Canada, India, Mexico, Netherlands, etc)

Global options available:

(1) Dutch based Aid Access provides telemedicine appointments, and sending pills to all 50 states from India.

(2) Las Libres, which means "the free ones," (2000) a Mexican activist organization since abortion is now legal in Mexico

(3) A person can also order pills directly from a pharmacy outside the US without a prescription and then self-manage the abortion.

(4) An organization called Plan C has a search engine that will suggest the easiest way to get abortion pills in every state. It also has a list of legitimate overseas pharmacies where pills can be purchased for $250 (US prescribed pills cost $450 though the pill costs $90 to produce)

(5) Evidence-based information on abortion pills can be found on the websites of these organizations:

Safe2Choose: www.safe2choose.org
Women Help Women: www.womenhelp.org 
Women on Web: www.womenonweb.org 
There are also these reliable mobile apps available in the Apple App Store and Google Play Store:

Euki — Sexual health info & tracking. You can download it in the Apple app storeand Google Play store.
Safe Abortion (SA) — Hesperian Health Guides. You can download it in the Apple app store and Google Play store.

History:

2000 Mifeprex FDA approval

           (Danco Laboratories)

            Up to 10 weeks

2011 Risk Evaluation and Mitigation Strategy (REMS) req in person visit

2017 ACLU court challenge REMS 

           Risks less than other drugs

2019 mifepristone (generic)

          (GenBioPro, Inc.)

2020 The American College of Obstetricians and Gynecologists (ACOG) requests tele-visit due to pandemic

May 2021 FDA review REMS in response to ACLU & ACOG challenges

Dec 2021 FDA lifts in person visit requirement but prescribers need to be licensed by manufacturer and is being extended to license pharmacies 

State Laws limit use:

(1) 17 states require the clinic to meet structural standards comparable to ambulatory surgical centers, such as maintaining standard operating rooms, surgical examination tables, and more. 

(2) 7 states require clinicians who provide abortion care have hospital admitting privileges or an alternative arrangement in place

(3) 32 states permit only licensed physicians (no pharmacists, PA, RN,etc)

(4) 7 states (AR, ID, KY, NE, OK, SD, UT) require patients to be counselled that medication abortion may be reversed if given a high dose of progesterone after taking mifepristone–despite a lack of scientific evidence to support this claim. 

(5) 4 states (AZ, ND, KS) have passed similar laws but the courts are blocking it 

(6) 14 states block use of Medicaid money for exceptions (incest, rape, endangerment of mothers life) to the Hyde Amendment (1977) that limits use of Federal money 

(7) 11 states limit private insurance reimbursement as states regulate fully insured private insurance, including plans on the Affordable Care Act (ACA) Marketplaces. 

(8) 33 states had no ACA Marketplace plans that offered abortion coverage, with 26 states categorically banning it as of 2020

(9) no alignment at the state level of surgical & medical abortion (allowable, gestational limits, annual/lifetime caps)

(10) 6 states require all plans to cover it (CA, IL, ME, NY, OR, WA)

https://www.ipas.org/our-work/abortion-self-care/abortion-with-pills/how-to-buy-abortion-pills-that-are-safe-and-effective/

https://www.thinkglobalhealth.org/article/us-abortion-law-and-dissenting-norm

https://www.healthaffairs.org/do/10.1377/forefront.20220626.851425/

https://www.kff.org/womens-health-policy/fact-sheet/the-availability-and-use-of-medication-abortion/

https://www.gao.gov/assets/gao-19-159.pdf

https://www.vox.com/identities/2019/8/20/20750226/abortion-pill-mifepristone-pregnancy-genbiopro-mifeprex-generic

https://www.plancpills.org/find-pills

https://www.technologyreview.com/2022/06/15/1054013/where-get-abortion-pills-how-to-use-them/

 

 

 

 

 

 

 

 

 

 

 

Being I am a male, I would not have much of an opinion, but my wife would include me on any discussion concerning this issue. But, it is a real personal issue. It I should be between you, your doctor and if you have a mate, be included. I am well aware abortions have been around ever since women could conceive. It boils down to YOU, the person, who has conceived. Not up to me or my thoughts, not up to religious groups, not up to Congress, not up to the Supreme Court, not up to the Governor,not up to the person who is against abortions, but YOU and maybe your doctor. Then if you believe in a God, then it is up to YOU again. He will not judge you for your actions. He gave you a brain, to think out all consequences. Then make your decision. The same goes for those that pass laws against others that causes severe consequences for their people. You also maybe held accountable one day.

There are also groups (both legal and illegal) out of eupope who are working to protect Americans from their evil government.  personally I'd like to see China move in. 

No, I don't support Mexico doing this!! Will they be held accountable if the woman dies or suffers harm. Then again, decisions on all sides will have consequences.

8/15/22

Thanks Mexico!  I am a fan of any country helping restore rights to women and allowing us the reproductive healthcare we are entitled. 

If Americans choose to seek help from organizations outside of the country that is their choice.

Hey! Individuals who seek abortions should just move there!  Or better yet, have their tubes tied while they're at it.  Saves TAX PAYERS from footing the bill on careless sex!! 

Banning abortions does not stop abortions. All it stops are safe abortions. But then we know our GOP reps in congress do not care one iota about women.

We women will take our revenge at the polls. 

Congress needs to step up and pass legislation protecting a woman's right to choose. This is not a problem with the Supreme Court, it is a failure of congress to address this issue.

more women are going to die. This ban is not a responsible way to combat abortions. Opportunities for dialogue about this issue needs to be expanded. 

Maybe!!!!...the USA will learn something.

If the US is going to fail the women of this country, then it's up to other countries to assist them.  It's a sad state of affairs when your own country discounts your right to make decisions about your own body, but thanks to the GD Republicans this is now the world we live in.

Good.  Muchas Gracias a México.  Any credentialed OB-GYN in any U.S. state can prescribe via telemedicine and the prescribed medications can be sent via mail to patients in states where abortions are illegal.  And then there's Canada which has a huge contiguous border.

How sad it is that the beacon of liberty is shining so dimly in our country that we require the help of other countries to achieve such freedom over the decisions of our bodies and families.

Good idea. But some Checking is needed.

How secure and private is the mail from prying eyes of states? 

Civilized countries SHOULD give help to citizens of third world nations when they are under repression.  We did, back when we were a first world nation.