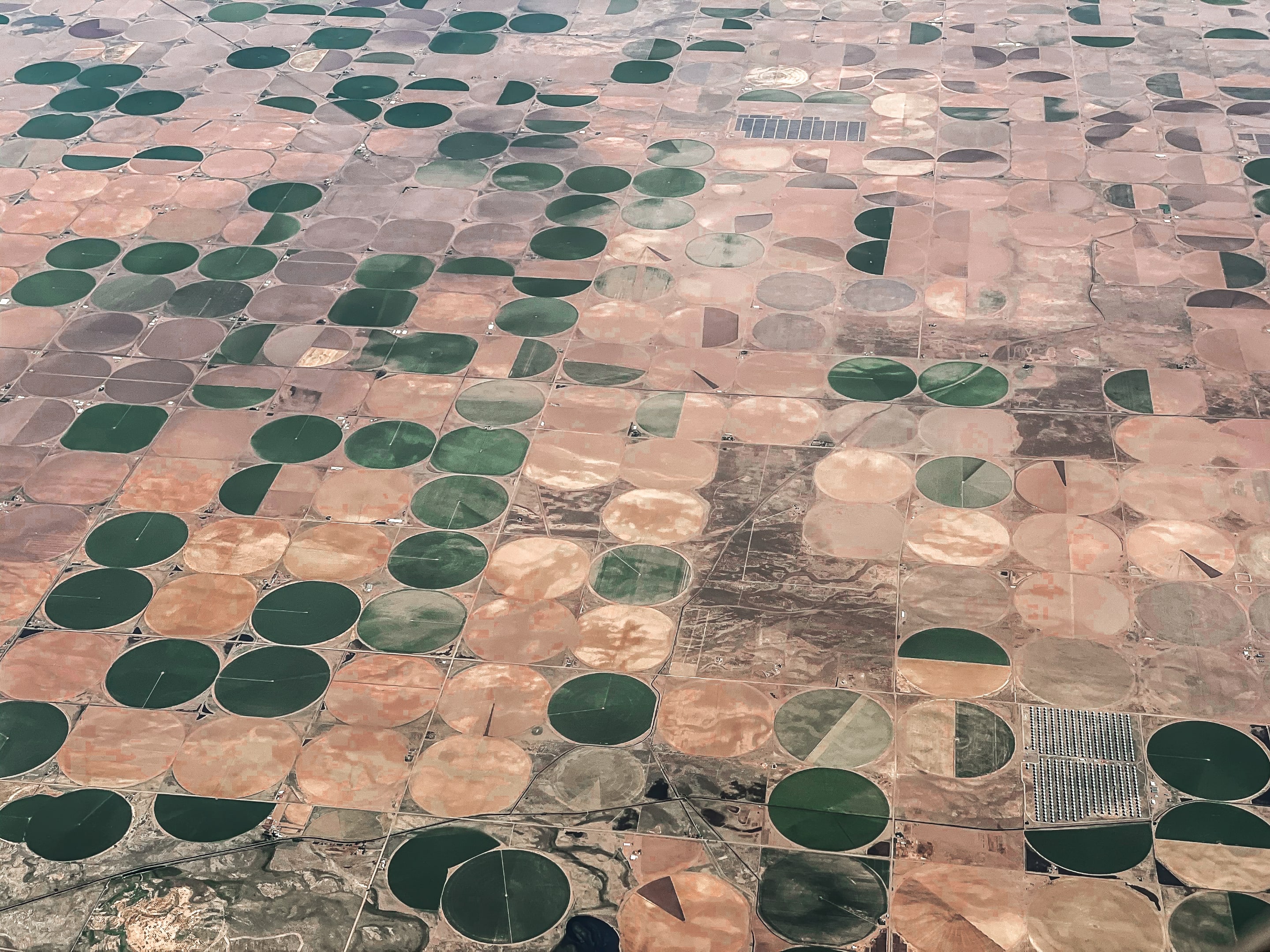 Drought and Wildfire Brought by Climate Change in the Plains Leaves Farmers in Dire Conditions
Is your area experiencing droughts and wildfires?
What's the story? 
Farmers in Nebraska, Kansas, and Oklahoma are

experiencing an unusually dry season

, leading to concern over crops and profits. More than 80% of farmers in this region reported severely dry conditions, according to

the National Drought Mitigation Center

. 

Recent rains have been helpful, but the drought still overwhelms farms in the Great Plains. Many farmers are worried that their crops won't have enough moisture to break above ground. 

High winds are factoring into crop failure as well. One farmer, Randy Uhrmacher, reported clouds of dust hanging in the air over his fields from dry soil, comparing it to the 1930s Dust Bowl. The above-average wind speeds and dry fields are causing wildfires that burn hay and thousands of acres of grasslands. 

These conditions follow an extremely dry winter, as explained by climatologist Brian Fuchs, which exceeded predictions. Fuchs said the drought is getting more intense from South Dakota, down to Nebraska, Kansas, and Texas. Drought conditions have been building since October, which long-term projections show will hold throughout the summer. Droughts are natural in the Plains, yet scientists believe that climate change could be worsening the dryness. 
How does climate change impact farming conditions? 
Drought
Meteorologist Chip Redmond said climate change has a slow, gradual impact on the environment, pushing this region further into drought in the future. Through the warmer temperatures of climate change,

an increased rate of evaporation causes drought

conditions to worsen. When temperatures rise, the water molecules easily turn from a liquid to a gas. Drier air has the same effect. Warm, dry air can "carry" a higher concentration of water vapor than cold air. 

This reduces water in the soil and vegetation, which can cause the ground to absorb more solar heat, leading to high-pressure systems that reduce rainfall even further. The drought cycle continues year-round, causing warmer, drier winters. Snowfall is vital for this ecosystem since it adds moisture to the ground and acts as a reflective surface, so the soil doesn't soak up more solar energy. 
Wildfires
Research shows that wildfire risk is increasing due to climate change

. Wildfires depend on several factors, including high temperature, low soil moisture, and the presence of trees, plants, kindling, hay, and more. All of these components have strong ties to climate change. 

Climate change creates drier conditions for soil and organic matter (the material that burns during wildfires), which helps fire spread and become harder to put out. The heat also allows certain insects to thrive, which weaken or kill trees, leading to more fuels in a forest for fires. 

Scientists predict that for much of the Western U.S., the median burned area will increase as much as 600%. With climate change creating these severe conditions, farmers fear for the future viability of their crops and animals. 
Is your area experiencing droughts and wildfires?
-Jamie Epstein
(Photo Credit: iStock.com / eyfoto)