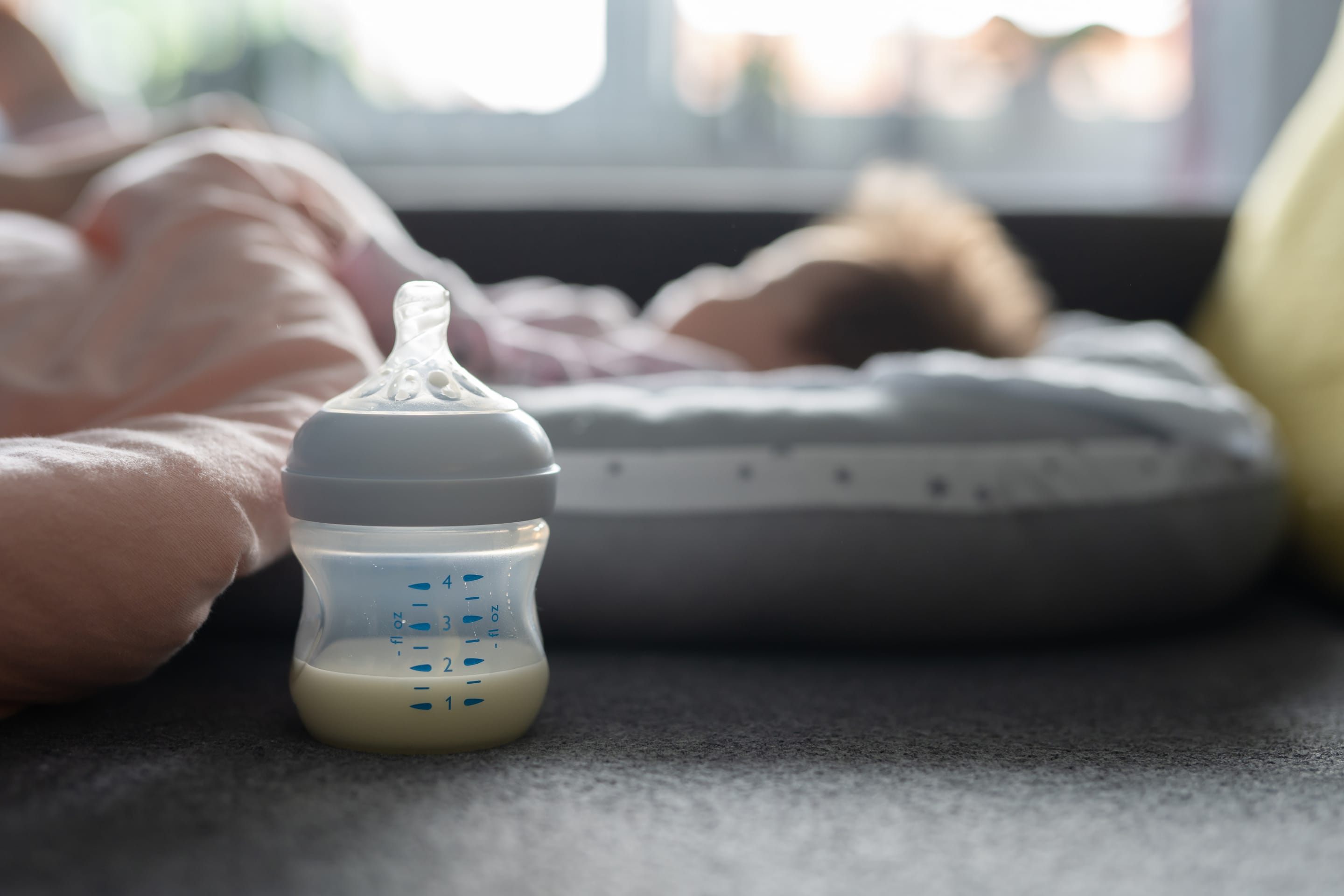 Baby Formula Shortage Across the U.S. Sends Parents Scrambling
Are you concerned about the baby formula shortage?
What's the story?
A shortage in baby formula has impacted families across the country

, leaving parents scrambling to feed their children. The national out-of-stock rate for baby formula was 43% this week, as found by Datasembly.  

Abbott Nutrition, a popular baby food manufacturer,

recalled three types of infant formula

in February after four babies were hospitalized and two died due to bacterial infections from consuming the products. The recall was exacerbated by supply-chain difficulties and labor shortages. 

The Abbott Nutrition facility in Sturgis, Michigan, shut down to restart the production of infant formula products. Abbott said it is doing everything it could to provide consumers with formula, including increasing production at other U.S. plants and shipping products from its facility in Ireland. 

Many manufacturers are struggling to increase production to make up for the loss of baby food and to meet consumer demands. 

Another issue on top of supply-chain problems and labor shortages is panic buying, said Rudi Leuschner, an associate professor of supply-chain management at Rutgers Business School.  

Major retailers are limiting how much baby formula their customers can buy to prevent panic buying. 
How are parents responding?
According to the New York Times, many parents say they are rationing food for their babies, driving several hours to find formula, and creating homemade infant formula. 

Health experts warn parents that homemade formula recipes found online can lack vital nutrients or present other dangers. 

Babies who require specialty formulas are especially at risk, as many products cannot address allergies, gastrointestinal issues, or metabolic disorders. 

The federal Women, Infants, and Children program in San Antonio recommends not watering down the formula because it can lead to poor nutritional balance and health problems. 

Doctors are encouraging parents to increase breastfeeding as much as possible. 

Parents who are buying formula online have encountered higher prices and scams. 

Baby formula was already a high cost for many families. The office of the U.S. Surgeon General said that families usually spend up to $1,5000 on infant formula in one year. 
What do you think about the baby formula shortage?
-Jamie Epstein
(Photo Credit: iStock.com / Miljan Živković)