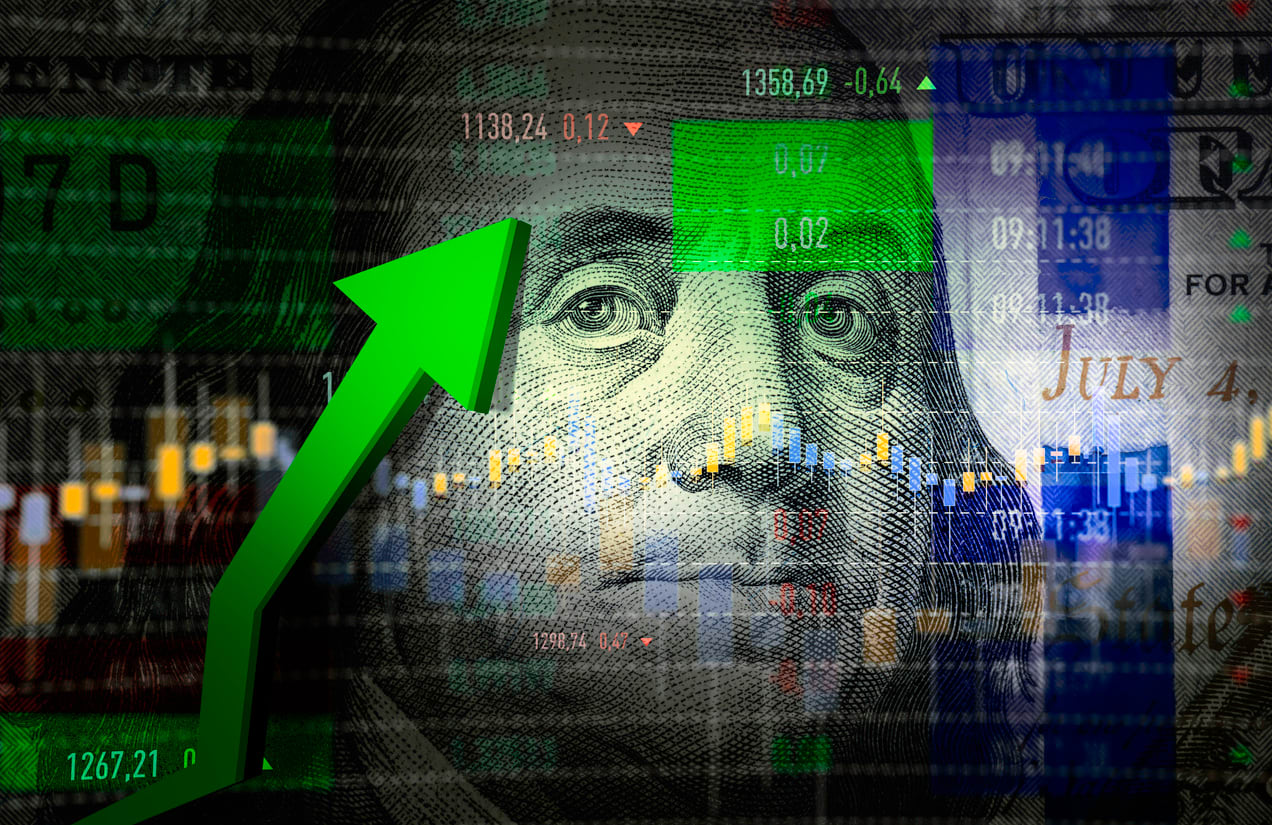 Inflation Remained Near 40-Year High in April at 8.3%
Are you feeling the financial pressure of inflation?
What's the story?
The Bureau of Labor Statistics

reported

Wednesday that the all items consumer price index (CPI) rose by 8.3% over the last 12 months through April. Inflation remained near a four-decade high and is more than four times the Federal Reserve's target rate of 2%.

April marks the fifth consecutive month with inflation running at 7% or higher during the preceding 12-month period. Inflation rose from 7% in December to 7.5% in January, 7.9% in February, and 8.5% in March ― which was the highest rate of inflation for a comparable period since December 1981.

Month-to-month consumer prices rose 0.3% in April after rising 1.2% in March on a seasonally adjusted basis. 

Additionally, the BLS

reported

Thursday that the producer price index (PPI) increased by 0.5% in April on a seasonally adjusted basis following gains of 1.6% in March and 1.1% in February. Over the last 12 months through April, the PPI increased 11%.
What goods did prices increase the most for?
Here's a rundown of the

common consumer items which have seen the largest price increases due to inflation

year-over-year (notable monthly changes in parentheses):

Fuel oil rose 80.5%.

Gasoline of all types increased 43.6%.

Propane, kerosene, and firewood rose 26.5%.

Used cars and trucks rose 22.7%.

Utility gas service (piped) rose 22.7%.

Eggs rose 22.6%.

Lodging away from home increased 19.7%.

Citrus fruits rose 18.6%.

Chicken rose 16.4%.

Furniture and bedding rose 15%.

Milk rose 14.7%.

Beef and veal rose 14.3%.

Milk rose 14.2%.

Pork rose 13.7%.

Coffee rose 13.5%.

New vehicles rose 13.2%.

Fish and seafood rose 11.9%.

Tools, hardware, outdoor equipment, and supplies rose 11.2%.

Electricity rose 11%.

Cereal and bakery products rose 10.3%.

Fresh fruits rose 8.3%.

Men's apparel rose 8%.

Financial services rose 6.9%.

Women's apparel rose 5.3%.
What is inflation and how is it measured?
Inflation is a measure of the decline of purchasing power for a given currency over time, which in the U.S. means that a dollar effectively buys less than it did in prior periods because prices rise.

Inflation can be caused by imbalances of supply and demand in the economy. On the demand side, if there is strong consumer demand that suppliers are constrained in meeting through increased production, prices will rise. On the supply side, increases in production costs like raw materials or wages lead to those costs being passed onto consumers through higher prices for goods produced. 

Fiscal policies can also contribute to inflationary pressures in the economy by increasing discretionary income for businesses and consumers. The government can attempt to stimulate the economy through transfers of cash to consumers and raising their discretionary income, or by increasing spending on things like infrastructure, both of which can cause inflation. It can also cut taxes that result in businesses spending more on capital projects, raising employees' wages, and hiring new employees; or giving consumers more after-tax income leading to elevated demand for goods and services. 

Additionally, the monetary policy of a central bank like the Federal Reserve can contribute to inflation when it lowers interest rates to expand the money supply and thereby stimulate more spending by businesses and consumers.

The most common way inflation is measured is through the Consumer Price Index for Urban Consumers (CPI-U), which shows changes in prices paid for a "representative basket of goods and services" by an urban consumer group representing about 93% of the U.S. population.

CPI-U includes food, energy, commodities like cars and clothes, plus services such as rent and healthcare; and the relative importance of each to the overall basket shifts according to its proportion of all spending in a given month. This overall number is known as "headline" CPI, although economists also track a metric called "core" CPI which excludes food and energy because those categories tend to have more volatility.

Inflation can also be measured through the Producer Price Index (PPI), which measures prices for inputs and expenses incurred by producers and suppliers of goods. If producer prices rise, it can eventually cause the CPI to rise as those higher prices are passed onto consumers.

The Federal Reserve aims to keep inflation at about 2% as part of its dual mandate of promoting stable prices and full employment, as a modest amount of inflation is viewed as an optimum policy in terms of encouraging consumer spending without penalizing savings and investment. When inflation starts to get out of control, the Fed raises interest rates to encourage more savings and less consumer spending.
RELATED READING
— Eric Revell
(Photo Credit: iStock.com / sefa ozel)