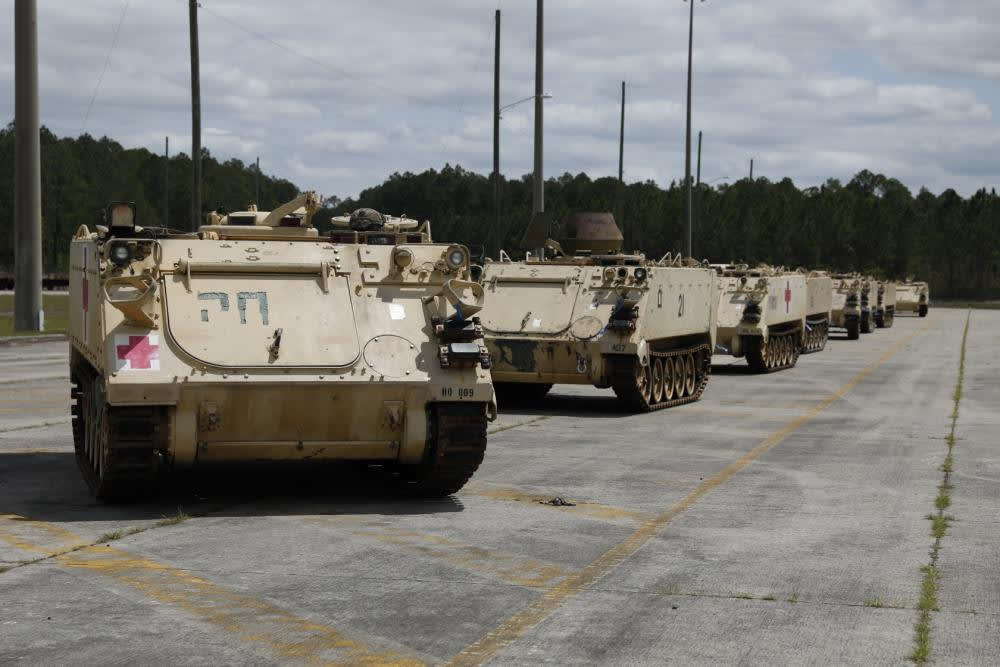 President Biden Signs Bipartisan Ukraine Lend-Lease Bill Into Law
How do you feel about the Ukraine Lend-Lease Act becoming law?
What's the story?
What would the Lend-Lease law do?
The Ukraine Democracy Defense Lend-Lease Act temporarily waives requirements on the president's authority to lend or lease defense articles intended for Ukraine's government and also the governments of other Eastern European countries affected by Russia's invasion of Ukraine.

Ukraine and affected Eastern European countries will be able to use the Lend-Lease program to obtain military equipment and other relevant supplies to bolster their defensive capabilities and protect civilians from Russia's ongoing aggression or from potential invasion, respectively. They will remain eligible for waivers through fiscal years 2022 and 2023.

Specifically, it waives some provisions of law that typically apply to Lend-Lease agreements, including those that generally prohibit the use of loans with repayment periods longer than five years; and which require receiving countries to pay all costs incurred by the U.S. in leasing the defense equipment.

Any loan or lease of defense articles to Ukraine will be subject to applicable laws concerning the return of and reimbursement and repayment for defense articles loaned or leased to foreign governments.

The president will be required to establish expedited procedures within 60 days to ensure the timely delivery of defense articles loaned or leased under this program.
What they're saying
"I'm signing a bill that provides another important tool in our efforts to support the government of Ukraine and the Ukrainian people in their fight to defend their country and their democracy against Putin's brutal war. And it is brutal. I want to thank members of Congress here for getting this passed and everyone who supported the bill. And the bill demonstrates that support for Ukraine is pivotal at this moment.
Every day, Ukrainians pay with their lives, and they fight along ― and the atrocities that the Russians are engaging in are just beyond the pale. And the cost of the fight is not cheap, but caving to aggression is even more costly. That's why we're staying in this."
Biden noted that yesterday marked the annual celebration of VE Day ― Victory in Europe Day ― which commemorates the end of World War II in Europe following the surrender of Nazi Germany.

Rep. Victoria Spartz (R-IN) ― who is the

first person born in Ukraine to serve in Congress

and was on the first trip by U.S. officials to Ukraine following Russia's invasion ― was in attendance at the White House ceremony and offered the following

statement

:
"This Lend-Lease Act is landmark legislation to help the people of Ukraine stop Putin's barbaric invasion and bring peace back to Europe. It is also a great gesture to commemorate WWII Victory Day when so many people paid a very high price."
RELATED READING
— Eric Revell
(Photo Credit: U.S. Army photo by Sgt. Aaliyah Craven, 50th Public Affairs Detachment via DVIDSHUB / Public Domain)