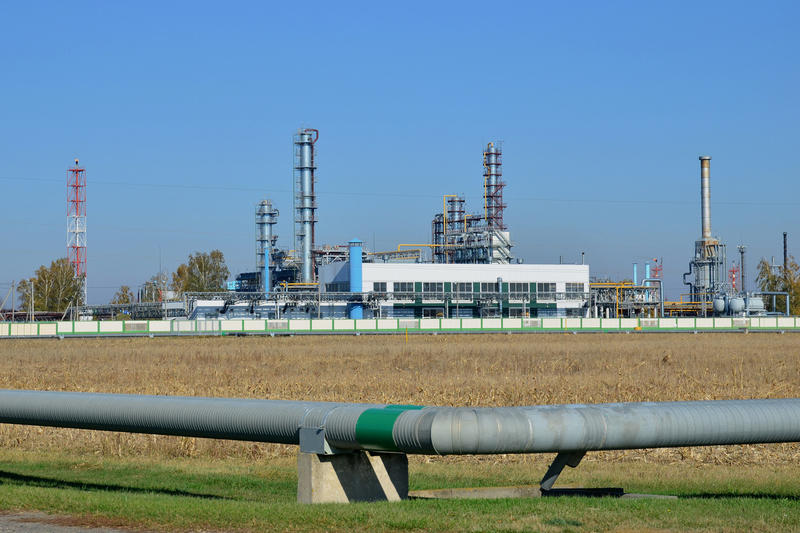 Should the Trump Admin's Methane Emissions Rule Be Reversed & the Obama Era Regulation Be Reinstated? (S. Joint Res. 14)
Do you support or oppose this bill?
What is S. Joint Res. 14?
(Updated December 27, 2021)
This bill was enacted on June 30, 2021
This resolution of disapproval would repeal the Trump administration's regulation that loosened restrictions on oil and gas companies to curtail methane emissions due to leaks during production, processing, transmission, and storage. Methane is a greenhouse gas that occurs naturally in conjunction with oil and natural gas, and is a significant contributor to climate change. If this resolution to repeal the Trump era rule is enacted, the more restrictive Obama era regulations adopted in 2012 and 2016 as the Oil and Natural Gas New Source Performance Standards (NSPS).
Specifically, this disapproval resolution would nullify the Oil and Natural Gas Sector: Emission Standards for New, Reconstructed, and Modified Sources Review rule that was finalized by the Environmental Protection Agency (EPA) on September 14, 2020.
Congress has the authority to overturn rules within 60 legislative days with simple majority votes in both chambers along with the president's signature under the Congressional Review Act. If this resolution were enacted, future similar rules couldn't be enacted without Congressional approval.
Argument in favor
Methane is a significant greenhouse gas that contributes to climate change, and the Trump administration's effort to loosen regulations requiring oil and gas companies to curb emissions during the production, processing, transmission, and storage stages represented a significant setback for efforts to combat climate. This bill would reinstate the Obama era rules on methane emissions.
Argument opposed
Reinstating the harmful Obama era methane regulations will hamper the continued growth of America's energy sector and raise costs for consumers. It's also unnecessary given that methane emissions have declined as U.S. oil and gas production increased, which is largely due to oil and gas producers having a clear incentive to prevent methane leaks by capturing it and putting it to productive use.
Impact
Oil and gas companies; and the EPA.
Cost of S. Joint Res. 14
A CBO cost estimate is unavailable.
Additional Info
In-Depth: Sponsoring Sen. Martin Heinrich (D-NM) announced this resolution to reverse the Trump administration's rollback of Obama era methane rules and said the following about the bill:
"In the wake of the Trump administration, there are very few Clean Air Act protections left in place to limit emissions of dangerous methane pollution from the production, processing, transmission and storage of oil and gas in the United States. As a greenhouse gas, methane has over 80 times the global warming potential as carbon dioxide in the short term. But even absent its consequences for climate change, methane leaks waste valuable energy resources and harm public health. When methane leaks from oil and gas wells, harmful carcinogens like benzene leak into the air alongside it. That means children are suffering more asthma attacks, and seniors are having trouble breathing. By passing this resolution of disapproval, Congress would be taking swift action to reinstate and strengthen responsible methane emission standards, which is critical to confronting the climate crisis and reducing the air pollution harming communities in New Mexico."
Andrew Wheeler, who served as EPA administrator when the Trump administration advanced its methane rule, said at the time the rollback of the Obama rules was announced that the oil and gas industry "has an incentive to minimize leaks and maximize its use" and added:
"Since 1990, natural gas production in the United States has almost doubled while methane emissions across the natural gas industry have fallen by nearly 15%. Our regulations should not stifle this innovation and progress."
This legislation has the support of 23 cosponsors, including 22 senators who caucus as Democrats, and one Republican, Sen. Susan Collins (R-ME). The Interstate Natural Gas Association of America, which represents U.S. pipeline businesses, and Shell Corporation, a major oil company, have endorsed this legislation. 
Media:
Summary by Eric Revell

(Photo Credit: iStock.com / Maksim Safaniuk)