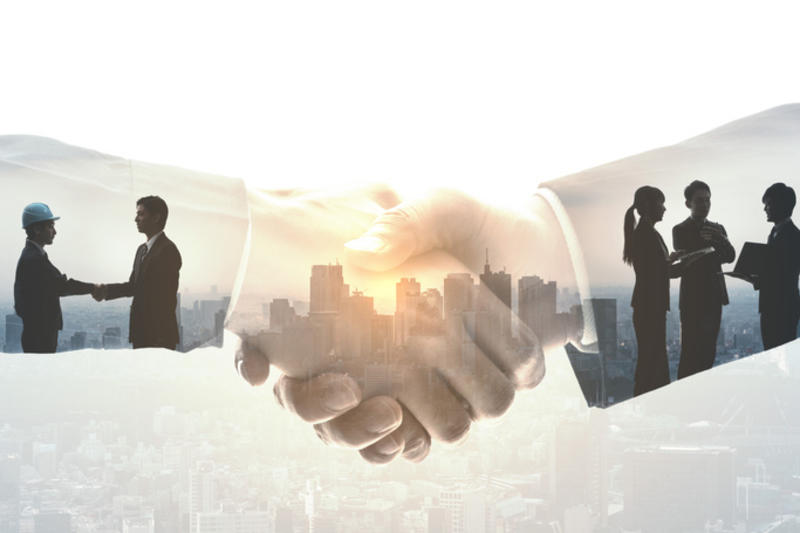 Increasing Penalties for Misclassification of Employees as Contractors & Overturning State Right-to-Work Laws (H.R. 842)
Do you support or oppose this bill?
What is H.R. 842?
(Updated February 3, 2022)
This bill — the Protecting the Right to Organize (PRO) Act of 2021 — would strengthen protections for workers' right to organize a union and collectively bargain for higher wages, better benefits, and safer working conditions, in addition to overriding state right-to-work laws. It would also bolster remedies for and punishing violations of workers' rights, such as through the misclassification of workers as independent contractors.
The bill would authorize the National Labor Relations Board (NLRB) to: 
Assess monetary penalties for each violation in which a worker is wrongfully terminated or suffers economic harm; 




Immediately seek an injunction to reinstate employees who are wrongfully terminated when they exercise their rights; 

Impose personal liability on corporate directors and officers who participate in violations of workers' rights or who fail to act on knowledge of these violations;

Allow workers to seek justice in the courts, rather than solely through the NLRB General Counsel, to enforce their NLRA rights; and 

Prohibit employers from requiring workers to attend meetings designed to persuade them against unionizing.
This bill would seek to enhance workers' right to strike for higher wages and better working conditions by:
Removing prohibitions on workers acting in solidarity with workers at other companies, protecting workers who engage in peaceful protest actions with their fellow workers, and prohibiting companies from permanently replacing workers who participate in a strike; 




Overturning the Supreme Court's decision in Epic Systems v. Lewis by clarifying that employers can't force employees to waive their rights to engage in collective or class-action litigation; 

Allowing employers and unions to enter into contracts allowing unions to collect fair-share fees that cover the costs of collective bargaining and administering the agreement, regardless of state laws; and 

Requiring mediation and arbitration to settle disputes between companies and newly certified unions.
Employers would be prohibited from misclassifying their employees as supervisors or independent contractors, or from denying workers remedies due to their immigration status. For employees with multiple employers, this bill would codify the joint employer standard set by the NLRB in its 2015 Browning-Ferris decision, which the Trump NLRB overturned in rulemaking.
This bill would also ensure that employees have the right to collectively bargain with all of the companies that control the terms of their employment and which are necessary partners for meaningful collective bargaining. This bill would also require employers to post notices informing workers of their rights under the NLRA and to disclose contracts with consultants hired to persuade employees on how to exercise their rights.
Argument in favor
Although Americans are becoming increasingly interested in and supportive of labor unions, union membership is at its lowest point ever. This is due to the lack of laws supporting labor unions and the proliferation of right-to-work laws. By strengthening labor unions, this bill will protect workers and raise workers' wages.
Argument opposed
This bill would force workers to join unions regardless of whether they want to do so and hurt opportunities for people working as independent contractors. Most importantly, by making the regulatory environment more challenging for businesses, this bill would make it impossible for the economy to continue growing at its current pace.
Impact
Workers; labor unions; employers; right-to-work laws; National Labor Relations Board (NLRB); National Labor Relations Act (NRLA); and Epic Systems v. Lewis.
Cost of H.R. 842
During the 116th Congress, the Congressional Budget Office (CBO) estimated that this bill would bring in revenues of $14 million over the 2020-2024 period, and $39 million over the 2020-2029 period. These revenues would come from the National Labor Relations Board's authority to assess civil penalties on employers that violate certain sections of the National Labor Relations Act (NRLA).
Additional Info
In-Depth: House Committee on Education and Labor Chairman Bobby Scott (D-VA) reintroduced this legislation from the 116th Congress to strengthen protections for workers' right to organize a union and bargain for higher wages, better benefits, and safer working conditions:
"The decades-long assault on workers' rights – led by special interests in state legislatures, courts, and employers across the country – has suppressed union membership and eroded America's middle class. The Protecting the Right to Organize Act is a major step toward ensuring that workers can exercise their basic right to form a union and collectively bargain for higher pay, safer working conditions, and decent benefits – including paid leave, quality health care, and a secure retirement. The COVID-19 pandemic has demonstrated the urgent need for Congress to protect and strengthen workers' rights. Over the past year, workers across the country have been forced to work in unsafe conditions for insufficient pay, because they lacked the ability to stand together and negotiate with their employer. The PRO Act is an opportunity to honor the contributions of the many frontline workers during the pandemic and American workers nationwide who continue to uphold our economy.  I look forward to working with my colleagues to pass the most significant upgrade to U.S. labor rights in more than eight decades."
Senate Senate Health, Education, Labor, and Pensions (HELP) Committee Chairwoman Patty Murray (D-WA), has introduced a Senate companion to this legislation. In a February 4, 2021 press release, she said:
"After decades of wealthy corporations undermining our labor laws and four years of the Trump Administration's attacks on workers' rights, the PRO Act will restore workers' ability to join together to demand their fair share of the economic growth they drive. This legislation is critical to supporting workers during this pandemic and to building back an economy that works for everyone—not just those at the very top. It's time we pass the PRO Act and protect workers' right to stand together and fight for better pay, quality health care, a safer workplace, and a secure retirement."
Democratic leaders in both the House and Senate support this legislation. House Speaker Nancy Pelosi (D-CA) said:
"The men and women of labor are the backbone of our economy and the foundation of our strength. With American workers seeing their lives and livelihoods devastated by the ongoing pandemic and economic crisis, the re-introduction of the PRO Act is more important than ever. Democrats will always fight to defend the sacred promise to protect hard-working families while safeguarding the fundamental right to join a union. America's middle class has a union label on it, and as the Democratic Congress works with the new Biden-Harris Administration to Build Back Better, we will do so in a way that tilts the playing field back to American workers and their families."
House Education and Labor Committee Democrats contend that unions are "critical to increasing wages and addressing income inequality." It notes that union members earn 13% more than non-union employees with similar education, occupation, and experience in nonunion workplaces. The HELP Committee also notes that "toothless" labor laws have allowed "unscrupulous employers" to erode union membership, leading to a decrease in union membership from 33% in 1956 to 10% in 2018.
The Biden administration supports this legislation. In a March 8, 2021 statement of administration policy, the White House said:
"

The Administration strongly supports House passage of H.R. 842, the Protecting the Right to Organize (PRO) Act of 2021, which would strengthen the Federal laws that protect workers' right to organize a union and collectively bargain for better wages, benefits, and working conditions. 

America was not built by Wall Street. It was built by the middle class, and unions built the middle class. Unions put power in the hands of workers. They give workers a stronger voice to increase wages, improve the quality of jobs and protect job security, protect against racial and all other forms of discrimination and sexual harassment, and protect workers' health, safety, and benefits in the workplace. Unions lift up workers, both union and non-union."
Groups that oppose compulsory unionization and support allowing workers to choose whether they join a union call this bill "anti-worker" and "anti-freedom." The U.S. Chamber of Commerce, which opposed this legislation in the previous session of Congress, denounced its reintroduction in a press release on February 4, 2021. Glenn Spencer, Senior Vice President of the Employment Division, said:
"It's disappointing to see members of Congress reintroduce this harmful piece of legislation. This legislation strips workers of their privacy, threatens private ballots, imposes California's disastrous independent contractor test, jeopardizes employers' right to free speech, and threatens the loss of a job should workers choose not to pay union dues. This bill is a threat to America's workers, employers, and our economy. While claiming to be pro-worker, we firmly believe today's legislation is a grab-bag of harmful policies that would deprive millions of workers of their privacy and fundamentally alter our nation's system of labor relations."
During the 116th Congress, Sean Redmond, Executive Director of Labor Policy at the U.S. Chamber of Commerce, said: 
"The PRO Act… [seeks] to prop up labor unions at the expense of employers and employees. Among the many pernicious provisions in the PRO Act, perhaps the worst would repeal right-to-work laws that have been adopted in 27 states. Those laws protect employees by preventing them from being fired for not providing monetary support to a union with which they do not wish to affiliate. Naturally, unions have detested those laws since the passage of the Taft-Hartley Act that allowed them because it deprives labor of the ability to coerce membership—and dues… Overall, the PRO Act lays out the most current wish list of organized labor and their allies, and it does not bode well for workers, employers, or the economy… The PRO Act also eviscerates employers' rights by stripping their standing in NLRB representation cases. In other words, an employer being targeted by a union organizing drive would have no right of recourse to the NLRB, no matter how disruptive union behavior gets. On the other side, the bill would impose personal liability on employers for alleged NLRA violations… [A]nyone who wants the economy to continue its upward trajectory should just say no."    
F. Vincent Vernuccio, a senior fellow at the Mackinac Center for Public Policy, and Morgan Shields, legal counsel and director of Workers for Opportunity at the Mackinac Center, expressed opposition to this bill in a May 2019 op-ed in The Hill. They wrote: 
"Workers should be given the opportunity to freely choose whether to join and pay a union. Workers should be in control of when and how their private information is shared with groups and organizations. When it comes to the terms and conditions of their employment, workers should have more say, not less. Small businesses should be freed from regulatory burdens so that they and their employees can flourish. The PRO Act is not only pro-forced unionization, it is anti-worker and anti-freedom."
Vox's Alexia Fernández Campbell notes that it's "highly unlikely" that any Senate Republicans will support this bill. In fact, she notes, Republicans are moving in the opposite direction from this bill, trying to pass a Senate bill that would implement right-to-work laws in every state. 
This legislation has 212 bipartisan House cosponsors, including 209 Democrats and three Republicans, in the current session of Congress.  Its Senate companion is sponsored by Sen. Patty Murray (D-WA).
In the previous Congressional session, this legislation passed the House by a 224-194 vote with the support of 218 bipartisan House cosponsors, including 216 Democrats and two Republicans. Its Senate companion, sponsored by Sen. Patty Murray (D-WA), had 40 Senate cosponsors, including 40 Democrats and one Independent, and did not receive a committee vote. The AFL-CIO supports this bill.
Of Note: From 1979 to 2019, union membership declined by more than half. Over the same time period, average incomes for the bottom 90% of households increased by only 1.1% while average incomes for the wealthiest 1% increased by over 184%.
Media:
Summary by Lorelei Yang

(Photo Credit: iStockphoto.com / metamorworks)