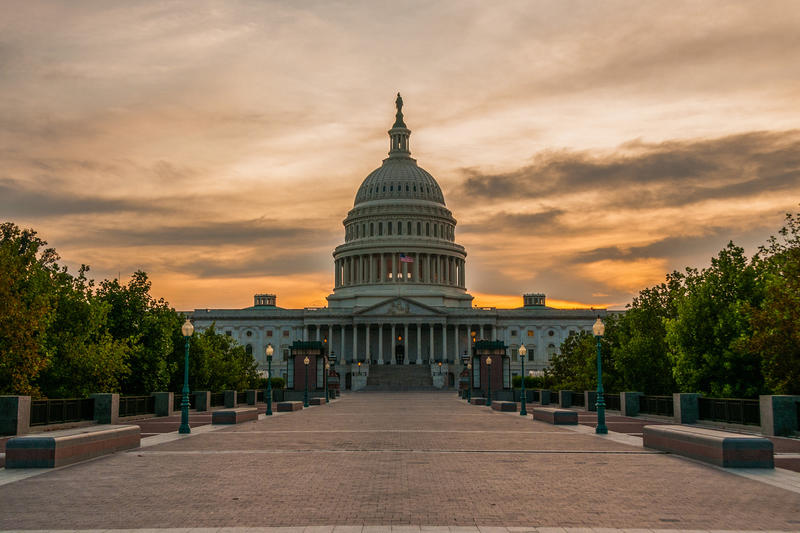 Funding the Government Thru December 11th to Prevent a Shutdown and Extending Expiring Programs (H.R. 8337)
Do you support or oppose this bill?
What is H.R. 8337?
(Updated February 3, 2022)
This bill was enacted on October 1, 2020
This bill would provide funding for the federal government through December 11, 2020, to prevent a partial government shutdown on September 30th, in addition to extending programs that would otherwise see their authorization lapse. It would also extend pandemic-related changes to food assistance programs and replenish the Commodity Credit Corporation (CCC). A breakdown of its various provisions can be found below.
Continuing Resolution (CR)
This section of the bill would provide appropriations at the levels provided in fiscal year 2020 appropriations bills, with exceptions to address technical budget issues, exclude one-time emergency funding, and extend immigration authorities through December 11, 2020. This section would:
Subject the appropriations to the same terms, conditions, limitations, and prohibitions as the fiscal year 2020 appropriations bills during the CR.

Prevent new starts and activities at agencies other than the Dept. of Defense (DOD) during the CR.

Prevent the DOD from beginning new multi-year activities during the CR, with limited exceptions.  

Restrict furloughs or termination of employees due to lack of funds during the CR.
The Commodity Credit Corporation (CCC) would be replenished for net realized losses sustained and not reimbursed as of September 17, 2020, in order to make required farm assistance and other payments.
Surface transportation programs would be extended for one year at fiscal year 2020 levels, including provisions aimed at shoring up the Airport and Airway Trust Fund and a one year reauthorization of the Appalachian Regional Commission.
Healthcare Extensions
Public health programs that would be extended by this bill include Community Health Centers, National Health Service Corps, and Teaching Health Centers; the Special Diabetes Program and the Special Diabetes Program for Indians; the Personal Responsibility Education Program and the Sexual Risk Avoidance Education program; and the Rare Pediatric Priority Review Voucher.
This section would extend funding price and quality requirements under Medicare, in addition to funding for outreach and assistance within low-income programs. An expected increase in Medicare Part B premiums for 2021 would be delayed, and the premium held at the 2020 level.
It would also extend funding under Medicaid for the Money Follows the Person Rebalancing Demonstration and protections against spousal impoverishment, and delay reductions for Medicaid disproportionate share hospitals. 
Miscellaneous
Emergency Stopgap USCIS Stabilization Act: This provision would allow the U.S. Customs and Immigration Service (USCIS) to halt furloughs and provide more reliable services for premium processing applicants. It would also allow fees collected by USCIS to address backlogs and adjudication delays for other applicants.
Nutrition and Commodities Programs
This section of the bill would:
Extend the Pandemic EBT program, which provides resources to families with children who would otherwise receive free or reduced-price meals in school but for pandemic-related school closures or reduced attendance hours through September 30, 2021. It would also include children at childcare centers affected by COVID-19 closures.

Extend waivers for the National School Lunch Program and the Special Supplemental Nutrition Program for Women, Infants, and Children (WIC) through September 30, 2021.

Allow states to extend administrative flexibilities for the Supplemental Nutrition Assistance Program (SNAP) through September 30, 2021.

Prohibit the Commodity Credit Corporation (CCC) or the Dept. of Agriculture from providing payments or otherwise supporting fossil fuel refiners and importers.
Argument in favor
In an ideal world, Congress would pass FY2021 funding on time without needing a continuing resolution at the end of FY2020 on September 30th, but given the realities of it being an election year lawmakers should pass a short-term funding bill that runs through December 11th to prevent a partial government shutdown.
Argument opposed
This bill may be bipartisan, but it kicks the can down the road for six weeks when Congress will have to either pass funding for the rest of FY2021 or agree on another short-term funding bill. Lawmakers should pass FY2021 funding on time before FY2020 ends on September 30th.
Impact
The federal government.
Cost of H.R. 8337
A CBO cost estimate is unavailable.
Additional Info
In-Depth: This legislation was negotiated as a bipartisan compromise between Democrats and Republicans to extend government funding and expiring programs until December 11th. 
House Speaker Nancy Pelosi (D-CA) offered a statement after concluding negotiations with Treasury Secretary Steven Mnuchin, which read: 
"We have reached an agreement with Republicans on the CR to add nearly $8 billion in desperately needed nutrition assistance for hungry schoolchildren and families.  We also increase accountability in the Commodity Credit Corporation, preventing funds for farmers from being misused for a Big Oil bailout.
To help the millions of families struggling to keep food on the table during the pandemic, Democrats have renewed the vital, expiring lifeline of Pandemic EBT for a full year and enabled our fellow Americans in the territories to receive this critical nutrition assistance.  Democrats secured urgently needed assistance for schoolchildren to receive meals despite the coronavirus's disruption of their usual schedules, whether virtual or in-person, and expanded Pandemic EBT access for young children in child care.  We also extended key flexibility for states to lower administrative requirements on SNAP for families in the middle of this crisis."
Senate Majority Leader Mitch McConnell (R-KY) tweeted about this bill, praising Sen. Joni Ernst (R-IA):
"House Democrats' first government funding bill intentionally left rural America behind. But @SenJoniErnst and other Republicans did not let the Democrats defund farm country. They secured the Commodity Credit Corporation Funding that our farmers and ranchers depend on."
Media:
Summary by Eric Revell

(Photo Credit: iStock.com / Greg Meland)