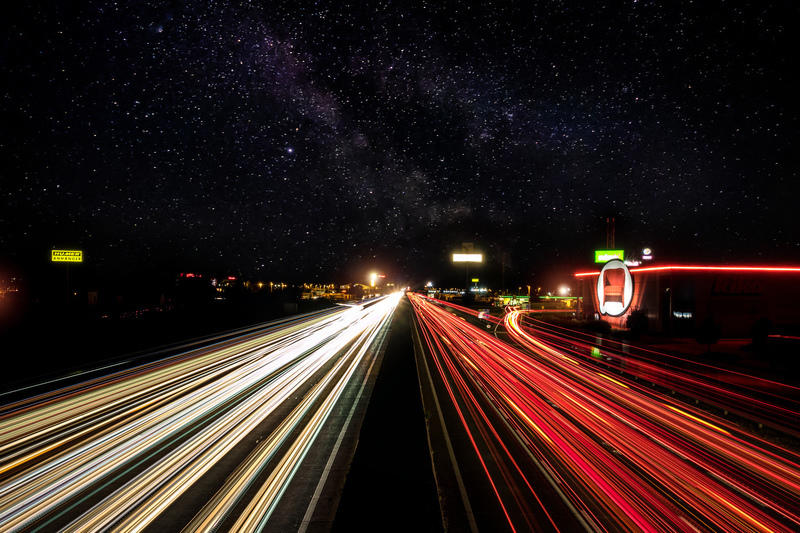 Should Congress Give the Highway Trust Fund Its 33rd Quick Patch? (H.R. 2353)
Do you support or oppose this bill?
What is H.R. 2353?
(Updated July 13, 2017)
This bill was enacted on May 29, 2015
This bill would extend federal aid for highway safety, motor carrier safety, transit and other programs funded by the Highway Trust Fund through July 31st, 2015.

A 10-month extension to the Highway Trust Fund (HTF) that cost $11 billion expired on May 31st of that year. If the HTF does not receive an extension past May, the Transportation Department will be forced to cut state reimbursements for infrastructure projects.
The HTF, which was created in 1956 to finance the Interstate Highway System, funds a Highway Account for road construction, a Mass Transit Account for urban transit systems, and a Leaking Underground Storage Tank Trust Fund.
The federal gasoline tax is the major source of funding for the HTF, but that tax has remained at 18.4 cents per gallon since 1993. To keep the HTF solvent without raising the gasoline tax, it has received periodic infusions from the general Treasury fund. Because Americans drive less and in cars that are increasingly fuel efficient, the HTF's revenues have experienced a steady decline.
"We'll have something that gets us through the construction season," said Sponsoring Rep. Bill Shuster (R-PA), chairman of the House Transportation and Infrastructure Committee. 

Argument in favor
Short-term fixes are never ideal, but this one is necessary to keep America's roads, highways and bridges from falling apart. This bill will give Congress a chance to work out the kinks currently preventing a longer-term funding agreement.
Argument opposed
It's unconscionable that Congress has failed for more than a decade to provide long-term funding for America's infrastructure. No more patches: fix the funding problem once and for all.
Impact
Anyone who drives on federally funded highways, roads, and mass transit systems.
Cost of H.R. 2353
At this time the CBO does not have an estimated cost for this bill. But the projected outlays for the HTF in 2015 are approximately $44 billion. According to the CBO, the anticipated revenues for the HTF during 2015 won't cover its various obligations.
Additional Info
In-Depth:
According to sponsoring Rep. Bill Shuster (R-PA) and Rep. Paul Ryan (R-Wis), the Highway Trust Fund still has enough funding to meet its various obligations through the end of July 2015. In a statement, Shuster and Ryan noted that an agreement to secure additional funding through the end of the year will require bipartisan cooperation:
"This legislation will allow transportation spending to continue through July, while we work towards a next step to close the Trust Fund's shortfall. Doing so will require our colleagues on both sides of the aisle to be constructive in working towards a solution. Only then will we be able to produce a plan that gives states the certainty they need to build the roads, bridges, and other infrastructure our communities and economy need to thrive."
In March, Rep. Earl Blumenauer (D-OR) proposed legislation to nearly double the gas tax, which would produce enough funding for Congress to pass a bill covering the next six years. While many Republicans oppose a gas-tax hike, the AAA, American Trucking Association, and U.S. Chamber of Commerce wrote a joint-statement in support of additional funding for transportation and infrastructure.

Blumenauer isn't the only politician offering an alternative magic bullet. President Obama is also working on a six-year plan that would introduce $478 billion for infrastructure funding during 2016. Sen. Barbara Boxer (D-CA) and Sen. Rand Paul (R-KY) have proposed a tax holiday for companies, which would boost revenue for the HTF. Other ideas floated in the House and the Senate have included infrastructure bond sales, revenue from drilling on federal lands, and mileage-based user-fee system.
And still others believe the best solution is to let the HTF wind itself down. The Heritage Foundation has recommended having the states pay for infrastructure projects, pointing out that this already seems to be the
prevailing trend
.


Media:
Summary by Eli Wolfe

(Photo Credit: Flickr user zeitfaenger.at)