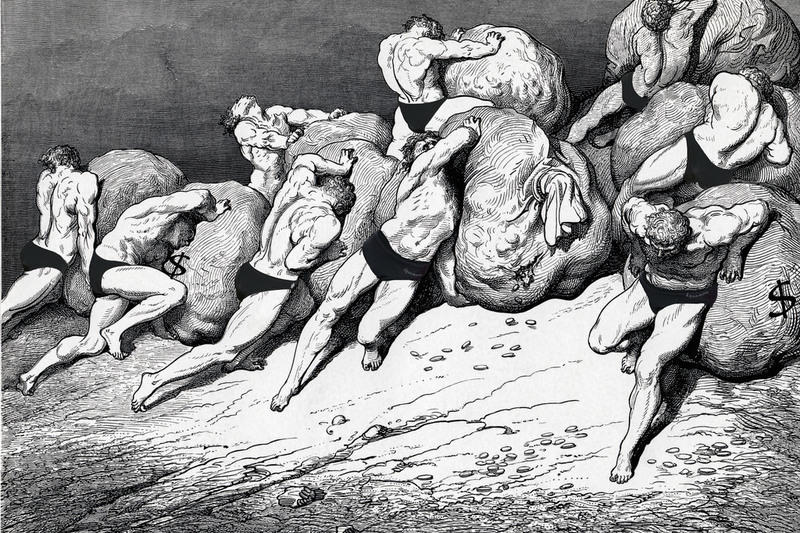 Omnibus: How Congress Wants to Spend $1.1 Trillion in Taxpayer Dollars (H.R. 2029)
Do you support or oppose this bill?
What is H.R. 2029?
(Updated September 30, 2021)
This bill was enacted on December 18, 2015
(Update: 12/16/2015): Originally this bill served as the Military Construction and Veterans Affairs Appropriations Act for fiscal year 2016. It was co-opted by the House as the legislative vehicle for an omnibus appropriations package to outline discretionary funding for the whole federal government — including military construction and VA programs.

This omnibus appropriations bill would authorize $1.149 trillion in discretionary spending during the 2016 fiscal year. Of this funding, $548 billion would go toward defense and $518 billion would be spent on non-defense domestic programs in order to comply with budget caps agreed to in October by Congress and the President.
Like the agreements made before them, these appropriation talks were delayed by the debate over what policy riders would make it into the final bill — and likely signed into law. Policy riders are essentially amendments to a bill that are relatively unrelated to the content of the rider. 
One such provision that made it in would lift the federal ban on crude oil exports — allowing American crude oil to be sold internationally for the time since exports were banned in 1973. Another instates a long-term extension of the health care program for first responders and other victims of the September 11, 2001 terror attacks — known as the Zadroga Act, popularized by Jon Stewart. A voluntary data sharing program between the private sector and federal government has also made it's way into the omnibus, drawing the ire of privacy advocates. A stand alone version of the provision, better known as CISA, passed the Senate in October. For the more frivolous matters of public policy, the Capitol Hill Police would be prevented from banning sledding on a hill near the Capitol Grounds — a win for the winter joy lobby.
This bill also has a host of provisions extending tax policies that otherwise would have expired at the end of 2015. The policies were valued at $629 billion to taxpayers. Some of the major provisions of the tax package include:
A 20 percent employer wage credit for those called to active duty. 
A reduction in small businesses' tax exposure. The American Opportunity Tax Credit, which provides a break for higher education expenses, would be made permanent. 
Making the business research and development tax credit permanent, along with the Earned Income Tax Credit (EITC) and the Child Tax Credit (CTC). 
Delaying two tax policies related to the Affordable Care Act — the Medical Device Tax and the Cadillac tax on employer-sponsored health coverage — for two years.

Traditionally, Congress would approve the 12 appropriations bills as individual pieces of legislation. But, as this is an omnibus spending bill, each of those 12 bills has been rolled into this one piece of legislation. A breakdown of those sections is available below:
Defense
This section funds the Dept. of Defense (DoD), its programs, ongoing military operations, health and family programs, equipment procurement, and pay for military personnel. Appropriations total $514.1 billion in base discretionary funding  — an increase of $23.9 billion from the prior year — in addition to $58.6 billion in Overseas Contingency Operations (OCO) funding. In general, much of this section is similar to the DoD Appropriations Act passed by the House in June 2015.
This legislation pays for the 1,308,915 active-duty troops and 811,000 reserves, and reflects a one percent pay raise for the military. It also outlines an extra $300 million to make up for the shortfall in the housing allowance for troops and their families. This represents $129.2 billion in spending, and is an increase of $1.2 billion from the prior year.
Among the equipment this legislation provides for the procurement of are 68 F-35 Joint-Strike Fighters, 102 Blackhawk helicopters, 64 remanufactured Apache helicopters, three littoral combat ships, 12 KC-46 tankers, two attack submarines, and two guided missile destroyers.
Labor, HHS, and Education
In total, this section authorizes $162.1 billion in discretionary funding — $5.4 billion more than the prior fiscal year but $5.5 billion less than the President's budget request. Those billions go to funding the Depts. of Education and Labor, Health and Human Services (HHS), the Centers for Medicare and Medicaid Services (CMS) and subsidiary agencies like the National Institutes of Health (NIH), Centers for Disease Control and Prevention (CDC).
This section prohibits taxpayer-funded bailouts of the health insurance industry under the risk corridor program, and a repeal of the Independent Payment Advisory Board (IPAB). Both of these programs were significant pieces of the Affordable Care Act.
Funding for these agencies comes attached to several policy provisions related to abortion. HHS would be prohibited from discriminating against health care providers that refuse to provide or refer for abortions. The omnibus upholds bans on using federal funds for abortions (except in cases of rape, incest, or the endangerment of the mother's life) and on the creation of embryos to be used in research where they are destroyed.
Military Construction and Veterans Affairs
This section funds the Dept. of Veterans Affairs (VA) and military infrastructure projects to the tune of $79.9 billion in discretionary for FY2016, which is an increase of $7.8 billion from the prior year and $1.1 billion more than the President's budget request. The VA will receive about $162.7 billion in total funding for 2016, but only $71.1 billion is discretionary and is thus covered by this appropriations bill.
The VA's medical services account for $50 billion in funding to provide care to about 7 million veterans. A total of $233 million would go towards creating an interoperable electronic health record system, while $1.2 billion would go toward facility construction. $3 billion would be spent reducing the disability claims backlog.
Commerce, Justice, and Science
The Dept. of Commerce, the National Aeronautic and Space Agency (NASA), Dept. of Justice (DOJ) and its subsidiaries like the Federal Bureau of Investigation (FBI) and the Federal Prison System receive their funding under this section of the omnibus. These programs would receive $55.7 billion in funding for FY2016 — $5.6 billion more than the year prior and $3.7 billion more than the President's budget request.
This section contains a prohibition on the transfer or release of detainees from Guantanamo Bay into the U.S. It also bans the construction of facilities to detain prisoners from Guantanamo Bay on American soil. Funding is also tied to ban on moving responsibility for managing the Internet's domain name system (DNS). There are several provisions related to gun ownership, including: 
Transportation, Housing and Urban Development
The Dept. of Transportation (DOT) and the Dept. of Housing and Urban Development (HUD) receive their funding from this section of the bill. $57.6 billion — up $3.8 billion from the prior year. The funding levels agreed to in the Fixing America's Surface Transportation (FAST) Act would be adhered to.
Numerous entities within the DOT would have their funds apportioned by this legislation. About $42.4 billion would go to highway construction and safety projects during FY2016 — $2.1 billion more than the year prior. The Federal Aviation Administration (FAA) would receive $16.3 billion for its air traffic control operations. Funding for the Federal Railroad Administration (FRA) would be set at $1.7 billion, while transit programs receive a total of $13 billion.
Homeland Security
This section would fund the Dept. of Homeland Security (DHS) and its subsidiary agencies for FY2016. It provides for $41 billion in discretionary funding for DHS — $1.3 billion more than the prior year but $443 million less than President Obama's budget request.
Among the agencies receiving funding from this bill are Customs and Border Protection (CBP), the Coast Guard, the Transportation Security Administration (TSA), the Federal Emergency Management Agency (FEMA), the Secret Service, and cybersecurity programs.
State and Foreign Operations
This section of the bill contains funding for the State Department, the U.S. Agency for International Development (USAID), and international security assistance. In total, it provides for $38 billion in discretionary spending and another $15 billion in Overseas Contingency Operations/Global War on Terrorism (OCO/GWOT) funds.
Foreign aid to Ukraine would total over $650 million, and would include contingency funds for security concerns. This bill prevents projects in Iran from being financed by the Export-Import Bank. The State Dept. would be required to update Congress about sanctions on Iran and ongoing trade agreements. Libya would be prohibited from receiving foreign aid until the Secretary of State confirms that the country has cooperated with the Benghazi investigation.
Other provisions in this section ensure that all family planning programs are voluntary. Foreign aid could not be spent on abortions and groups that support coercive abortion or involuntary sterilization.
Energy and Water
This section provides funding for securing the U.S. nuclear weapons stockpile, investments in Army Corps of Engineers programs, and other energy/water infrastructure projects across the country. Funding totals $37.2 billion — a $3 billion increase from the year before and $1.1 billion more than the President's request. The original Energy and Water Appropriations bill passed the House in June 2015.
The Dept. of Energy (DOE) would receive $11 billion, a boost of $794 million over the preceding year, but $528 million below the President's request. Those funds could go to DOE research and development programs related to the electrical grid, fossil and renewable fuel technologies, nuclear energy, etc.
Several existing policies would be modified as a result of this section of the omnibus. It includes bans on applying the Clean Water Act to farm ponds and irrigation ditches and on funding the Obama administration's light bulb standards.
Interior and Environment
The Environmental Protection Agency (EPA), Bureau of Land Management (BLM), National Park Service (NPS), and the Dept. of the Interior (DOI) receive their funding from this section of the omnibus. Interior and Environment programs get $32.159 billion — an increase of $1.7 billion from the previous year.
Under this section, livestock producers would be exempt from greenhouse gas regulations. The EPA would be prohibited from regulating lead content in ammunition or fishing tackle under the Toxic Substances Control Act. The Forest Service, BLM, and NPS would be directed to work with state and local governments in drought-stricken areas to remove hazardous trees and reduce the risk of wildfire. 
Financial Services
This section of the omnibus funds the Treasury Department, the Internal Revenue Service (IRS), the Securities and Exchange Commission (SEC), and the federal court system. It provides for $23.2 billion in appropriations, $1.7 billion more than the prior fiscal year.
IRS funding would be frozen at its FY2015 level, and would not receive any additional funds to implement the Affordable Care Act (ACA). The IRS would also be banned from targeting groups for political purposes, enacting regulations related to 501(c)(4) organizations, or improperly disclosing taxpayer information.
There are several other policy areas that would be impacted by this legislation, including a one-year extension of the Internet Tax Freedom Act, and a pay freeze for the Vice President and senior political employees. It would also ban funding in the federal employees health benefits program from being used for abortions.
Agriculture
The $21.75 billion outlined in this section would go to funding the Food and Drug Administration (FDA), food safety programs, nutrition programs for women, children and infants, and the Supplemental Nutrition Assistance Program (SNAP). This is $925 million less than the prior year and $34 million less than the President's budget request.
This section enacts a number of policy changes. It would repeal mandatory country of origin labeling requirements — as the current requirement violates the World Trade Organization trade standards. Grocery stores and food retailers would have at least one more year to comply with the FDA's new menu labeling requirements. The FDA would be prevented from reviewing applications related to modifying the DNA of human embryos until safety and ethical issues are resolved.
Argument in favor
Failing to pass this bipartisan legislation would likely lead to a government shutdown. This agreement represents an acceptable compromise across both sides of the aisle on the multitude of issues that come up when you're funding the federal government.
Argument opposed
A compromise bill inevitably leads to certain programs losing out on funding — but some of the cuts in this omnibus are unacceptable. This bill also has a number of unsavory policy provisions begging for another round of negotiations.
Impact
Taxpayers, anyone living in the U.S., federal employees and contractors, members of the Armed Forces and veterans, federal grant recipients, and the entire federal government.
Cost of H.R. 2029
The CBO estimates that this bill would authorize $1.149 trillion in appropriations.
Additional Info
In-Depth: 

Democrats and Republicans are not especially pleased with the end product of the omnibus — but both sides have acknowledged that this legislation represents a true compromise. Speaker of the House Paul Ryan (R-WI)

noted:
"In divided government, you don't get everything you want. I think everybody can point to something that gives them a reason to be in favor of both of these bills."
The Obama administration, through White House Press Secretary Josh Earnest, expressed a similar sentiment, as Earnest said:

"The president is pleased with the final product, even if it does reflect the kind of compromise that's necessary when you have a Democratic president negotiating with large majorities of Republicans."
Of Note: The appropriations process for FY2016 saw the House pass six of the 12 individual appropriations bills, but the Senate was only able to pass one before Democratic Senators vowed to block all appropriations bills that didn't raise discretionary spending caps. In the absence of all 12 appropriations bills being passed, Congress was faced with either keeping the federal government operating through continuing resolutions, or the passage of an omnibus appropriations bill.
During the time between the expiration of FY2015 appropriations on September 30, 2015 and December 11, 2015 the federal government was funded by a continuing resolution passed by Congress and signed by the President on September 29. Unfortunately, Congress couldn't make the deadline, forcing members to pass a five-day funding extension until December 16. Negotiations were not completed by the December 16 deadline, making a six-day extension necessary so votes could happen at a calmer pace two days later on December 18.
Media: