Causes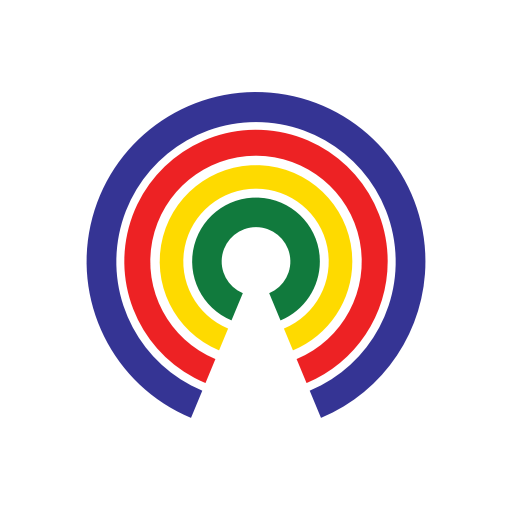 Causes
| 5.26.21
Sanders Drops Bid to Block Arms Sale to Israel
Should the sale of precision-guided weapons to Israel be blocked?
by Causes | 5.26.21
UPDATE 5/26/21
Sen. Bernie Sanders (I-VT) will no longer attempt to block an arms sale to Israel after he was informed that the State Dept. had already finalized the sale, according to a report in the Wall Street Journal.
An aide to Sanders told the WSJ that it was unclear whether a disapproval resolution could be used against an arms sale that had already been finalized. Even if Sanders or House progressives had forced a vote on the resolution of disapproval, it's doubtful it would've had the votes to pass or override a presidential veto.
The original article appears below.
---
What's the story?
Sen. Bernie Sanders (I-VT) and several progressives from the House Democratic caucus introduced legislation this week to block a proposed $750 million arms sale to Israel over what they believe to be its excessive response to rocket attacks launched by terror groups. 
The move comes after 11 days of fighting between the nation of Israel and Palestinian terror groups including Hamas (which controls the Gaza Strip), Islamic Jihad, and others halted following a cease-fire Thursday. The group of lawmakers announced their proposal before the cease-fire was reached.
What is the arms sale and how could Congress block it?
The Biden administration announced this week that it has approved the sale of $735 million in precision-guided weapons to Israel. 
Specifically, the sale involves Joint Direct Attack Munition (JDAM) kits that can be used to convert unguided "dumb" bombs of various sizes into precision-guided "smart" bombs; and Small Diameter Bomb Increment I variants, which are precision-guided bombs that are designed to increase the loadout capacity of aircraft carrying them.
Israel has used precision-guided munitions in its attacks on facilities used by Hamas and Islamic Jihad to launch rockets and plan other terror attacks on Israel in the latest round of fighting. Many of those targets are located in civilian areas, as Hamas has previously been unanimously condemned by the U.S. House for using civilian human shields for its operations. Precision-guided munitions are intended to improve accuracy and thereby eliminate or minimize collateral damage.
Under the Arms Export Control Act, Congress can reject specific proposed arms by enacting a resolution of disapproval with simple majority votes in each chamber and the president's signature (or by overriding their veto with a two-thirds majority in each chamber). 
What's next for the resolution?
The timing of the first vote on the resolution hasn't yet been announced. Because resolutions to disapprove of specific arms sales under the Arms Export Control Act are privileged, a lawmaker can make a motion to force a vote when their chamber is in session during a given week.
That means the resolution could get a vote in the Senate during its session next week. Because the House isn't scheduled to meet in D.C. for floor votes for the next three weeks, the earliest the vote could occur in that chamber is the week of June 14th.
It's unclear whether a majority exists in either chamber to advance the resolution, but even if there is it would likely face a veto from President Joe Biden, whose administration already announced its approval of this arms sale to Israel. 
In the event of a veto, it's very unlikely Congress would have the votes to override it. During the last Congress, both chambers approved resolutions to block arms sales to Saudi Arabia and the United Arab Emirates over their conduct in the war in Yemen, but fell well short of overriding President Donald Trump's vetoes. 
What they're saying
Sanders said in a statement that, "At a moment when U.S.-made bombs are devastating Gaza, and killing women and children, we cannot simply let another huge arms sale go through without even a Congressional debate." He added:
"I believe that the United States must help lead the way to a peaceful and prosperous future for both Israelis and Palestinians. We need to take a hard look at whether the sale of these weapons is actually helping to do that, or whether it is simply fueling conflict."
Nikki Haley, former Republican governor of South Carolina and ambassador to the United Nations during the Trump administration, tweeted that Sanders "is dead wrong on Israel" and added: 
"Israel attacking Hamas' leaders and rocket launch sites is not "fueling a crisis." It is protecting Israeli citizens from terrorism and from the rockets raining down on their country. America should support Israel's right to self-defense."
Rep. Alexandria Ocasio-Cortez (D-NY) is the lead sponsor of the House version of the legislation along with Reps. Mark Pocan (D-WI) and Rashida Tlaib (D-MI), and tweeted:
"The United States should not be rubber-stamping weapons sales to the Israeli government as they deploy our resources to target international media outlets, schools, hospitals, humanitarian missions and civilian sites for bombing."
Haley responded in a tweet saying Ocasio-Cortez is "either mistaken or intentionally lying" and added:
"1. Hamas is using civilians as human shields to hide behind while firing rockets
2. Israel takes extensive measures to minimize civilian casualties
3. The media wasn't targeted, a terrorist organization was"
— Eric Revell
(Photo Credit: vestman via Flickr / Creative Commons)