Causes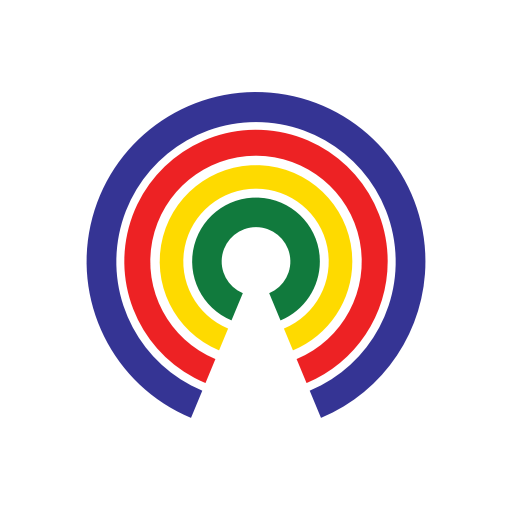 Causes
| 5.6.21
Germany Balks at Biden Admin's Push for Waiver of Patent Protections for COVID Vaccines
Do you support or oppose waiving intellectual property protections for COVID vaccines?
by Causes | 5.6.21
UPDATE 5/6/21
German Chancellor Angela Merkel announced her opposition to the Biden administration's push for the waiver of patent protections for COVID-19 vaccines, which leaves the future prospects for the waiver up in the air.
A spokeswoman for the German government said in an email that the waiver would create "severe complications" for vaccine production and noted: 
"The limiting factor for the production of vaccines are manufacturing capacities and high quality standards, not the patents. The protection of intellectual property is a source of innovation and this has to remain so in the future."
Germany is the most prominent nation that has expressed opposition to the waiver at the World Trade Organization, where the debate is expected to continue. BioNTech, a pharmaceutical company based in Mainz, Germany, collaborated with U.S. drugmaker Pfizer in developing a cutting-edge mRNA vaccine.
For the waiver to be adopted, all 164 member nations of the WTO must unanimously agree to do so under the terms of the Agreement on Trade-Related Aspects of Intellectual Property Rights (TRIPS). The TRIPS agreement governs intellectual property protections in international trade.
The original article appears below.
---
What's the story?
The Biden administration announced Wednesday that it will support international efforts led by India and South Africa to waive intellectual property protections for coronavirus (COVID-19) vaccines. The U.S. and other wealthy nations, including the European Union, previously opposed the waiver and argued it would disincentivize pharmaceutical companies from innovating products to fight the current pandemic and those that arise in the future.
U.S. Trade Representative Katherine Tai released a statement which explained the Biden administration supports taking the "extraordinary measures" of waiving the patents, but cautioned that the process of doing so will take time:
"The Administration believes strongly in intellectual property protections, but in service of ending this pandemic, supports the waiver of those protections for COVID-19 vaccines. We will actively participate in text-based negotiations at the World Trade Organization (WTO) needed to make that happen. Those negotiations will take time given the consensus-based nature of the institution and the complexity of the issues involved. 
The Administration's aim is to get as many safe and effective vaccines to as many people as fast as possible. As our vaccine supply for the American people is secured, the Administration will continue to ramp up its efforts ― working with the private sector and all possible partners ― to expand vaccine manufacturing and distribution. It will also work to increase the raw materials needed to produce those vaccines."
The decision impacts several American and European pharmaceutical companies that have produced COVID-19 vaccines, including Pfizer-BioNTech, AstraZeneca, Johnson & Johnson, and potentially Moderna, which previously said it wouldn't enforce COVID vaccine patents during the pandemic and expressed a willingness to license the patents to other nations.
Pfizer CEO Albert Bourla said in an interview Tuesday that the notion of a forced patent waiver is "so wrong" and doesn't make sense because simply waiving the patents won't in and of itself lead to increased production of vaccine doses due to the novel processes used to make messenger RNA vaccines like Pfizer's.
Scott Gottlieb, the former commissioner of the Food and Drug Administration, explained in a March 2021 Wall Street Journal column that waiving intellectual property protections is offering "false hope of a quick fix" because it doesn't address the scarcity of ingredients:
"Covid vaccines require a complex manufacturing process. Some difficult-to-secure ingredients and equipment, such as the scarce lipid particle and mixers to make mRNA vaccines such as the one produced by Pfizer. There aren't enough of these materials anywhere in the world. Allowing other manufacturers to appropriate the intellectual property wouldn't increase the supply of the starting ingredients. It will make it harder for the current drug makers to produce these vaccines. As raw ingredients are diverted to new manufacturers with far less efficient production, and as these new companies would then run new clinical trials on copied vaccines, world-wide production of the vaccines would decline, not expand."
In an interview on CNBC, Gottlieb said Wednesday that while some manufacturers in India, South Africa, China, and Russia may be able to produce the currently IP-protected vaccines over time through tech transfers and collaboration, it won't be a quick process: 
"These things are complex. We just need to be honest that if we're promising people that they're going to get a vaccine by giving away the IP, they're not going to get a vaccine from that for at least probably a year, maybe more."
What are the implications of waiving the IP?
Temporarily lifting patent protections for COVID-19 vaccines would open the door to generics, which would almost assuredly be cheaper than the branded versions currently available from the original developers. This could be an important benefit to poorer developing nations that cannot currently afford to buy vaccines for their citizens.
H.I.V. drugs are a classic example of the potentially vast price differential between generic and branded drugs. In 2018, Tivicay — the branded version of dolutegravir (DTG) — cost $39,000 a year in the U.S. In Africa, its generic versions cost $75 a year. The only difference between the generic and branded drugs? Their names and the location of the patients receiving them.
However, it's also worth considering the potential negative ramifications of massively deflating pharmaceutical companies' expected revenues from COVID-19 vaccines. In a December 2020 op-ed, International Federation of Pharmaceutical Manufacturers and Associations Director General Thomas Cueni wrote:
"[I]f successful, the effort [to suspend patent protections for COVID-19 vaccines] would jeopardize future medical innovation, making us more vulnerable to other diseases. Intellectual property rights, including patents, grant inventors a period of exclusivity to make and market their creations. By affording these rights to those who create intangible assets, such as musical compositions, software or drug formulas — people will invent more useful new things… The companies and investors who fund research shoulder so much risk because they have a shot at a reward. Once a patent expires, generic companies are free to produce the same product. Intellectual property rights underpin the system that gives us all new medicines, from psychiatric drugs to cancer treatments."
Furthermore, Cueni pointed out that there are many alternatives to ending patent protections to lower drug prices for citizens of poorer nations. For example, companies can choose to license their patents for free, sell drugs at cost, or negotiate lower bulk purchase prices with governments or other entities. These options are all being exercised by various COVID-19 vaccine manufacturers, and do not carry the potential negative consequences of ending patent protection.
— Eric Revell and Lorelei Yang
(Photo Credit: iStock.com / MarsBars)