Causes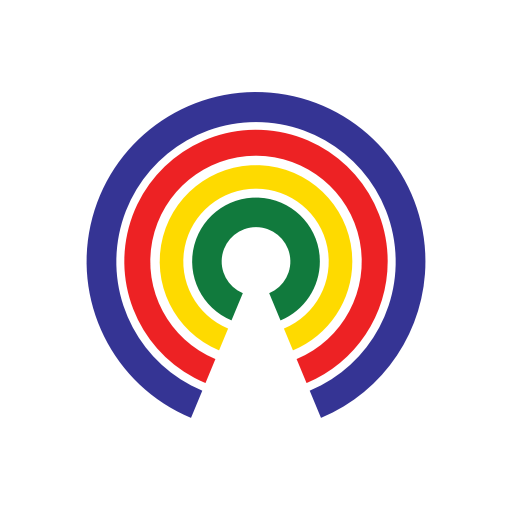 Causes
| 4.29.21
What's in Biden's 'American Families Plan'?
Do you support or oppose the $1.8 trillion American Families Plan?
by Causes | 4.29.21
What's the story?
President Joe Biden used a significant portion of his first joint address to Congress to push for the adoption of a $1.8 trillion "social infrastructure" package that his administration has dubbed the "American Families Plan." Biden cast his plan as essential for the future competitiveness of the U.S. in his remarks:
"To win that competition for the future, in my view, we also need to make a once-in-a-generation investment in our families and our children. That's why I've introduced the American Families Plan tonight, which addresses four of the biggest challenges facing American families and, in turn, America."
Democrats in Congress are still undecided as to whether they consider the $1.8 trillion American Families Plan and the more than $2.25 trillion "American Jobs Plan" (which focused more on physical infrastructure) as one package or separately. Neither has been drafted as legislation yet, although there has been growing discussion about using the reconciliation process to pass the proposals on party-line votes.
Republicans have criticized the plans as excessive, given that the latest pair of plans total more than $4 trillion. When tacked on to the $1.9 trillion "American Rescue Plan" enacted by Democrats along party-lines earlier this year, that would bring the total additional spending advanced by the Biden administration to roughly $6 trillion.
For comparison, the $6 trillion in spending Biden has advocated outpaces the roughly $4.5 trillion in total federal spending in a typical year (which includes over $3 trillion in mandatory spending on Medicare, Social Security, and interest on the national debt plus about $1.5 trillion in discretionary spending). It also exceeds the $4 trillion in supplemental spending Congress enacted on a bipartisan basis in response to the coronavirus (COVID-19) pandemic between March 2020 and January 2021 during the Trump administration.
GOP senators have proposed a $568 billion infrastructure package as a counteroffer to Democrats' plan. Sen. Tim Scott (R-SC), who delivered the GOP rebuttal to Biden's address, said that infrastructure is an issue that "should unite us" but criticized Biden's latest plan as partisan in his speech:
"Republicans support everything you think of when you think of "infrastructure." Roads, bridges, ports, airports, waterways, high-speed broadband ― we're all in! But again, Democrats want a partisan wish list. They won't even build bridges… to build bridges! Less than 6% of the President's plan goes to roads and bridges. It's a liberal wish-list of Big Government waste… plus the biggest job-killing tax hikes in a generation. Experts say, when all is said and done, it would lower Americans' wages and shrink our economy. Tonight we also heard about a so-called "Family Plan." Even more taxing, even more spending, to put Washington even more in the middle of your life ― from the cradle, to college."
What's in the plan?
Child Tax Credits: The recent one-year expansions of the child tax credit (CTC) would be extended through 2025 at a cost of $420 billion, or made permanent which would cost an additional $75 billion over the next decade. (The American Rescue Plan increased the CTC to $3,000 per child, or $3,600 per child under age 6; broadened eligibility to include 17-year-olds; and made the CTC fully refundable for 2021.)
Childcare: The plan would subsidize childcare through a system in which families would pay a portion of their income on a sliding scale, with some funding going to the training of childcare workers. These provisions would cost $225 billion over 10 years.
Paid Family and Medical Leave: The plan would provide 12 weeks of paid family and medical leave at a cost of $225 billion over 10 years.
Universal Pre-Kindergarten: This part of the proposal would provide pre-kindergarten instruction to all three- and four-year-olds at a cost of $200 billion over a decade.
Permanent ACA Tax Credits: The American Families Plan would make federal tax credits for health insurance premium assistance under the Affordable Care Act (aka Obamacare) a permanent provision at a cost of $200 billion over 10 years.
Subsidized Community College: Biden's plan would subsidize the cost of two years of community college at an estimated cost of $109 billion for a decade. 
Tax Hikes: Biden's plan would partially offset the spending through a series of tax hikes, such as raising the capital gains tax rate to 39.6% from 20% for taxpayers earning over $1 million annually and raising the top marginal income tax rate to 39.6% from 37% for taxpayers at that income level, in addition to changing how capital gains taxes are treated at death. Those provisions would raise a projected $541 billion in revenue over a decade, while the plan would also apply the 3.8% Medicare tax uniformly (raising $200 billion over a decade) and make the active loss limitation permanent ($138 billion over 10 years). It would also increase funding for the Internal Revenue Service (IRS) by $80 billion over the next decade in an effort to fight tax evasion and collect more revenue.
— Eric Revell
(Photo Credit: The White House via Flickr / Public Domain)