Causes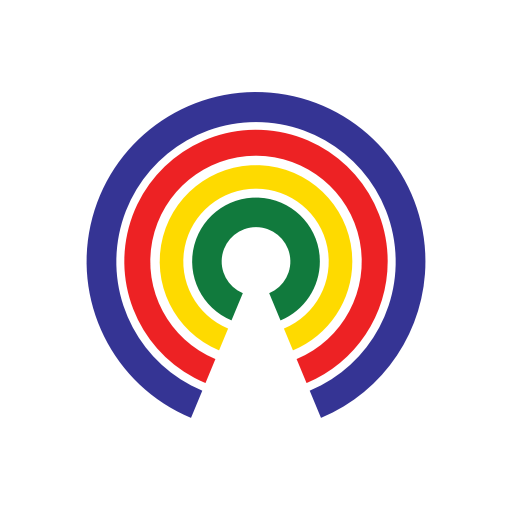 Causes
| 4.14.21
Biden Sets September 11th Withdrawal Date From Afghanistan, Drawing Bipartisan Criticism
Do you support or oppose Biden's unconditional withdrawal from Afghanistan by September 11th?
by Causes | 4.14.21
What's the story?
President Joe Biden on Wednesday announced that the U.S. will begin the withdrawal of the 2,500 American troops who remain in Afghanistan on May 1st, with all expected to be withdrawn by September 11th ― the 20th anniversary of the 9/11 terror attacks on the U.S. that were planned at Al Qaeda camps in Afghanistan under the protection of the Taliban.
Biden's announcement comes after the Trump administration initiated a drawdown to the current 2,500 troops before completing the withdrawal in May. Unlike the prior administration's plan, Biden's withdrawal is not conditions-based and he said it will go ahead regardless of events that transpire between now and September. The U.S. halted offensive operations in Afghanistan in early 2020 amid negotiations with the Taliban, which renounced cooperation with Al Qaeda. 
Since the U.S. began its campaign to root out the Taliban and Al Qaeda from their Afghan strongholds in October 2001, there have been 2,448 Americans who died while participating in those operations. That includes 1,901 killed in action in Afghanistan, of which 1,847 were during Operation Enduring Freedom (2001-2014) and 66 were during Operation Freedom's Sentinel (2015-present), the most recent KIA in Afghanistan occurred in February 2020. There have been 20,722 Americans wounded in action during those campaigns. The number of U.S. troops in Afghanistan peaked at 98,000 in 2011 and was 15,000 in 2018.
Critics of Biden's announcement of an unconditional withdrawal have expressed concern that the vacuum created by the withdrawal of the U.S. and its partners could enable the Taliban to topple the Afghan government and allow Al Qaeda and ISIS to gain a foothold in the process. 
A similar scenario played out following the Obama administration's initial withdrawal from Iraq, which led to the rise of ISIS and the near-collapse of the Iraqi government. Biden attended a ceremony in Baghdad marking the withdrawal in December 2011, but by mid-2014 the U.S. had to intervene to stabilize Iraq against ISIS. That sequence of events in Iraq is one reason why the Obama administration didn't withdraw from Afghanistan, despite then-Vice President Biden's 2012 tweet that, "We will leave in 2014."
A Taliban resurgence would also heighten the danger to Afghans who worked with the U.S. as interpreters and in other roles, including threats to their families, and may mark a return to the exclusion of women from educational opportunities in the country. 
Biden's announcement comes a day after the Office of the Director of National Intelligence (ODNI) released its annual unclassified report about worldwide threats, which warns of the Taliban's belief in its ability to achieve a military victory over the Afghan government in the event of an Allied withdrawal. 
What they're saying
Biden spoke from the Treaty Room of the White House and said:
"I'm now the fourth United States president to preside over American troop presence in Afghanistan: two Republicans, two Democrats. I will not pass this responsibility on to a fifth. After consulting closely with our allies and partners, with our military leaders and intelligence personnel, with our diplomats and our development experts, with the Congress and the vice president, as well as with Mr. Ghani and many others around the world, I have concluded that it's time to end America's longest war. It's time for American troops to come home."
Biden also warned the Taliban against attacking U.S. and and its partner nations as they withdraw: 
"We will not conduct a hasty rush to the exit. We'll do it ― we'll do it responsibly, deliberately, and safely. And we will do it in full coordination with our allies and partners, who now have more forces in Afghanistan than we do. And the Taliban should know that if they attack us as we drawdown, we will defend ourselves and our partners with all the tools at our disposal."
Afghan President Ashraf Ghani tweeted:
"The Islamic Republic of Afghanistan respects the U.S. decision and we will work with our U.S. partners to ensure a smooth transition. As we move into the next phase in our partnership, we will continue to work with our US/NATO partners in the ongoing peace efforts. Afghanistan's proud security and defense forces are fully capable of defending its people and country, which they have been doing all along, and for which the Afghan nation will forever remain grateful."
"The United States Congress remains committed to advancing peace and security in Afghanistan and the region, including an inclusive Afghan government that respects the human rights of all its people. It is imperative that the hard-won gains secured by and for Afghan women and girls are not erased. Congress will be working closely with the Administration to ensure that our support for our Afghan partners remains strong and that this transition is orderly and made in coordination with our allies. As we mark twenty years since the tragedy of September 11, we look forward to welcoming our heroic troops back to American shores safely as soon as possible."
"This administration has decided to abandon U.S. efforts in Afghanistan which have helped keep radical Islamic terrorism in check. And bizarrely, they have decided to do so by September 11th. Apparently we're to help our adversaries ring in the anniversary of the 9/11 attacks by gift-wrapping the country and handing it back to them… Our president should remember what happened when the Obama administration let political considerations rush a retreat from Iraq. Chaos, and bloodshed, and ISIS. Two years ago, I wrote a bipartisan amendment that warned a Republican administration against recklessly withdrawing from Afghanistan or Syria. A supermajority of senators voted for it, warning that the terrorist threat had not abated. Where are those Democratic voices today? I hope we hear them."
Sen. Jeanne Shaheen (D-NH) was one of several Democratic senators to express concern with Biden's decision, releasing a statement which read in part:
"I'm very disappointed in the President's decision to set a September deadline to walk away from Afghanistan. Although this decision was made in coordination with our allies, the U.S. has sacrificed too much to bring stability to Afghanistan to leave without verifiable assurances of a secure future. It undermines our commitment to the Afghan people, particularly Afghan women. I urge the Biden administration to make every effort between now and September to safeguard the progress made and support our partners in the formation of an inclusive, transitional government."
"Removing our troops will not end the war in Afghanistan, or protect us against terrorism. It will increase the likelihood of a Taliban victory and the collapse of our counterterrorism partner, which would trigger another prolonged conflict in the country. I fear that our troops won't even be coming home, since many may need to stay in the region to guard against the possibility of a Taliban takeover, continuing their operations from a riskier distance. While I agree with President Biden and the overwhelming majority of Americans that our troops should no longer be directly engaged in fighting the Taliban, I believe our interests would have been better served by maintaining a limited international commitment to assist the Afghan military and protect our diplomatic and humanitarian missions."
Sen. Rand Paul (R-KY) was among the Republicans who praised Biden's decision to withdraw troops from Afghanistan, tweeting:
"It's great when we can find places to agree. I'm grateful President Biden is keeping President Trump's plan to leave Afghanistan, even with a delay until fall. The time to bring our troops home is now or as soon as possible. Enough endless wars."
Retired four-star Army General David Petraeus, who commanded coalition forces in Afghanistan from 2010 to 2011 and later served as director of the Central Intelligence Agency from 2011 to 2012, expressed concern about the decision in an interview with Defense One:
"Nobody wants to see a war ended more than those who have actually fought it, and been privileged to command it and also write letters of condolence home every night to America's mothers and fathers. But I think we need to be really careful with our rhetoric, because ending U.S. involvement in an endless war doesn't end the endless war. It just ends our involvement. And I fear that this war is going to get worse… I'm really afraid that we're going to look back two years from now and regret the decision and just wonder if whether we might not have sought to manage it with a modest, sustainable, sustained commitment that could have ensured that Al Qaeda and the Islamic State would not re-establish sanctuaries from which they undoubtedly will try to figure out over time how to conduct operations that go after the U.S., our allies, and our partners."
Retired four-star Admiral William McRaven, who served as the commander of the U.S. Special Operations Command from 2011 to 2014, told Defense One that he has spoken with members of Biden's administration about the need to maintain a limited presence in Afghanistan for counterterrorism:
"I will tell you from all my conversations with folks that are kind of in the inner circle, they have considered all of those problems. All of the warts have been exposed to the president. He understands the risk that he's taken. Now, are we going to need some people on the ground? Yeah, we are. We're going to need at least some small footprint at a Bagram [Air Base]. We're going to need a small footprint, obviously, in the capital. We're going to need intelligence resources. I think the administration will figure out how to manage that."
ODNI Assessment
"We assess that prospects for a peace deal will remain low during the next year. The Taliban is likely to make gains on the battlefield, and the Afghan Government will struggle to hold the Taliban at bay if the coalition withdraws support. Kabul continues to face setbacks on the battlefield, and the Taliban is confident it can achieve military victory. Afghan forces continue to secure major cities and other government strongholds, but they remain tied down in defensive missions and have struggled to hold recaptured territory or reestablish a presence in areas abandoned in 2020."
"Iran will hedge its bets in Afghanistan, and its actions may threaten instability. Iran publicly backed Afghan peace talks, but it is worried about a long-term US presence in Afghanistan. As a result, Iran is building ties with both the government in Kabul and the Taliban so it can take advantage of any political outcome."
— Eric Revell
(Photo Credit: The U.S. Army - Sgt. Russell Gilchrist via Flickr / Creative Commons)