Causes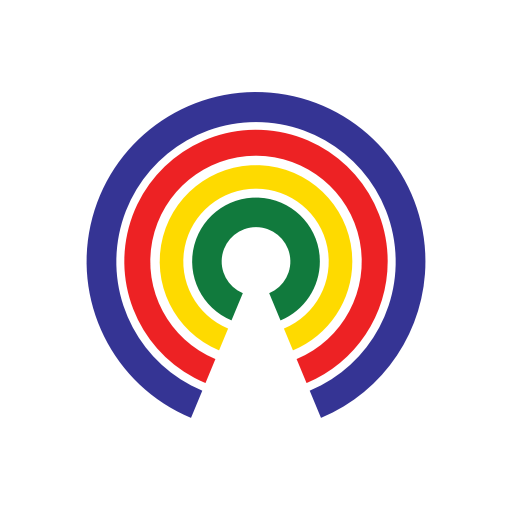 Causes
| 4.12.21
Blinken Warns China Using Military Force Against Taiwan Would Be 'Serious Mistake'
Do you support or oppose the U.S. commitment to enhance Taiwan's ability to defend itself?
by Causes | 4.12.21
What's the story?
In an interview on Sunday, Secretary of State Antony Blinken warned the People's Republic of China (PRC or China) against using military force in an effort to achieve its goal of bringing the democratic, self-governing nation of Taiwan under the control of the Chinese Communist Party (CCP).
Blinken told NBC's Chuck Todd that the U.S. has a "real concern" about the "increasingly aggressive actions by the government in Beijing directed at Taiwan, raising tensions in the straits." The CCP has threatened to use military force to seize Taiwan if the self-governing nation, which the PRC regards as a rogue province, pursues formal independence. 
Blinken noted the longstanding, bipartisan U.S. commitment "to make sure that Taiwan has the ability to defend itself", and when asked by Todd whether the U.S. "will militarily respond" the secretary of state replied: 
"I'm not going to get into hypotheticals. All I can tell you is we have a serious commitment to Taiwan being able to defend itself. We have a serious commitment to peace and security in the Western Pacific. And in that context, it would be a serious mistake for anyone to try to change that status quo by force."
U.S.-Taiwan Relations
The conclusion of the Chinese Civil War in 1949 left the Chinese Communist Party in control of mainland China, and the Nationalist government known as the Republic of China (ROC) in control of Taiwan. 
The U.S. and the ROC agreed to a mutual defense treaty that took effect in 1955, known as the Sino-American Mutual Defense Treaty. It remained in effect for more than two decades until it was annulled by President Jimmy Carter in 1979 when the U.S. established diplomatic relations with the PRC and broke off its formal diplomatic ties with Taiwan.
One hundred days after terminating formal diplomatic relations with Taiwan, Congress and the Carter administration enacted the Taiwan Relations Act (TRA) of 1979 to outline the informal U.S.-Taiwan relationship.
The Taiwan Relations Act states that efforts to determine Taiwan's future through non-peaceful means (including boycotts or embargoes) threaten peace and security in the Western Pacific; it's U.S. policy to maintain a capacity to resist the use of force or coercion to undermine Taiwan's security; the U.S. will provide defensive military equipment so that Taiwan can have a sufficient self-defense capability; that decisions about defending Taiwan will be made by Congress and the president; and that references in U.S. law to foreign states and governments also apply to Taiwan.
The TRA doesn't require the U.S. to defend Taiwan against an attack by the PRC, but leaves open the possibility of doing so, creating a policy known as "strategic ambiguity," which is intended to deter the PRC from attacking Taiwan and to deter Taiwan from taking actions that could provoke a PRC attack.
The administration of President Ronald Reagan in 1982 made the "Six Assurances" to Taiwan, which have been a foundational element in U.S. policy toward Taiwan and the PRC ever since. In 2019 and 2020, President Donald Trump's administration declassified Reagan's internal presidential memorandum and State Dept. cables that included the definitive language of the Six Assurances, which were that the U.S.: 
Has not agreed to set a date for ending arms sales to Taiwan.
Has not agreed to consult with the PRC on arms sales to Taiwan.
Will not play a mediation role between Taipei and Beijing.
Has not agreed to revise the Taiwan Relations Act.
Has not altered its position regarding sovereignty over Taiwan.
Will not exert pressure on Taiwan to enter into negotiations with the PRC.
Bipartisan majorities of Congress have reaffirmed the Six Assurances and the Taiwan Relations Act on several occasions since their adoption, including through the recently enacted National Defense Authorization Act and omnibus appropriations bill.
In the wake of the Taiwan Relations Act and the Six Assurances, further U.S. administrations have shaped the relationship between the U.S. and Taiwan. 
During a 1998 trip to China, President Bill Clinton outlined the "Three No's" which is "that we don't support independence for Taiwan, or 'two China's,' or 'one Taiwan, one China,' and we don't believe that Taiwan should be a member in any organization for which statehood is a requirement." Clinton's statement didn't diverge from existing U.S. policy, although PRC officials tend to inaccurately quote the "Three No's" as if the U.S. were opposed to Taiwan's independence, whereas U.S. policy is that it does not support Taiwan's independence.
Polling indicates that a strong majority of the people of Taiwan view their nation as an independent country and oppose the PRC's reunification efforts. Additionally, a majority prefers the status quo of de facto independence without an immediate move to de jure independence, while a majority also expects the U.S. would protect Taiwan if attacked.
In 2003, President George W. Bush designated Taiwan as a de facto major non-NATO ally (MNNA), a designation which grants Taiwan access to enhanced military training, certain defense technologies, surplus equipment, counterterrorism cooperation, space technology exports, and collaboration on equipment stockpiling.
— Eric Revell
(Photo Credit: Blinken: State Dept. Photo by Ron Przysucha - GPA Photo Archive via Flickr / Public Domain | U.S.-Taiwan: iStock.com / avdeev007)