Causes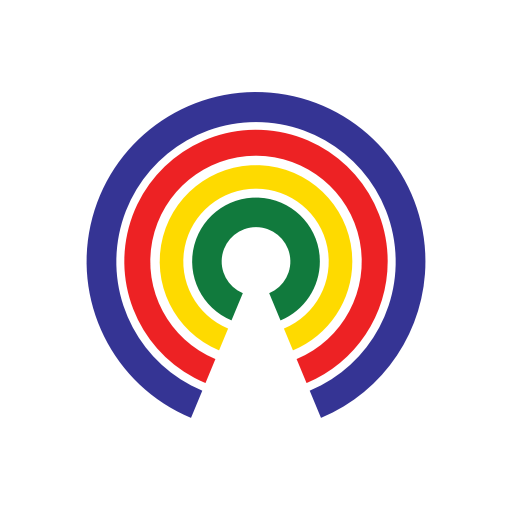 Causes
| 4.8.21
Biden Announces Executive Actions to Limit 'Ghost Guns' & Stabilizing Braces for Pistols
Do you support or oppose Biden's executive actions on gun control?
by Causes | 4.8.21
What's the story?
President Joe Biden on Thursday announced a series of executive actions on gun control, including orders aimed at restricting so-called "ghost guns" and stabilizing braces for handguns. He also signaled a renewed push by his administration for "red flag" laws and formally announced his pick to lead the Bureau of Alcohol, Tobacco, Firearms, and Explosives (ATF). 
Biden directed the Dept. of Justice (DOJ) to issue proposed rules within 30 days that require serial numbers for key components of "ghost guns" and background checks for the purchase of such assembly kits. The term "ghost guns" refers to firearms that are assembled piece-by-piece by the purchaser. While firearms that are sold fully-assembled have commercial serial numbers for the purpose of tracking them in connection to crimes, individual firearm components sold commercially (or made using 3D printing) may lack serial numbers, which makes the "ghost guns" difficult to trace.  
He also requested that DOJ issue a separate rule on stabilizing braces for handguns within 60 days. Such braces extend up the firearm user's forearm or resemble the stock of a rifle, enabling the handgun user to fire more accurately because recoil is reduced.
Additionally, Biden tasked the DOJ with developing model "red flag law" legislation for states, which would allow courts to temporarily remove a firearm from a person who family members or law enforcement believe to be a danger to themselves or others. Red flag laws are also known as "extreme risk protection orders" and have been adopted by more than a dozen states, but have been criticized as potentially violating the due process rights of the accused.
Biden's executive actions are likely to draw legal challenges from gun rights advocates as has been the case in other recent instances of firearm regulations. There is ongoing litigation in federal courts regarding the ban on "bump stocks" the Trump administration implemented through executive action after the Las Vegas mass shooting. A year ago, the Supreme Court allowed the regulation to remain in effect while courts heard challenges, but it may weigh in on the merits in the near future, as a panel of the Sixth Circuit Court of Appeals was divided on the issue in March 2021 and found the ATF's bump stock regulation to be improper in contrast to rulings by other circuit courts.
In remarks at an event in the White House Rose Garden announcing the executive actions, Biden said his administration is "taking steps to confront not just the gun crisis, but what is actually a public health crisis." He added that his executive actions are a constitutional effort to limit gun ownership:
"But no amendment ― no amendment to the Constitution is absolute. You can't yell crowd ― you can't yell 'fire' in a crowded movie theater and call it freedom of speech. From the very beginning, you couldn't own any weapon you wanted to own. From the very beginning that the Second Amendment existed, certain people weren't allowed to have weapons. So the idea is just bizarre to suggest that some of the things we're recommending are contrary to the Constitution."
Biden has used the analogy of yelling fire in a crowded theater in past gun control debates despite it being false. The cliché originated after it was cited as a possible limit on the First Amendment in a unanimous Supreme Court opinion from 1919 in a case concerning leaflets opposing the military draft and compulsory conscription which resulted in the conviction of the authors. 
Over time, that ruling's "clear and present danger" standard for limiting speech came to be viewed as unconstitutional and it was unanimously overturned by the Supreme Court in favor of a new "imminent lawless action" standard in 1969 (a year after Biden graduated law school and the year he was admitted to the Delaware bar).
Additionally, Biden's assertion that there have been limits on gun ownership "(f)rom the very beginning" is inaccurate, as there were no federal laws and regulations related to firearms until the first half of the 20th Century according to the Congressional Research Service. The first federal tax involving firearms and ammunition was imposed in 1919; the first restriction on shipping firearms through the U.S. Postal Service was implemented in 1927; and first federal law placing restrictions on private firearm ownership, which required special registration for fully-automatic firearms, wasn't enacted until 1934 ― long after the Second Amendment was ratified in 1791 as part of the Bill of Rights. 
Active Supreme Court precedent under Heller v. D.C. (2008) and ensuing cases holds that the Second Amendment protects ownership of modern firearms for lawful purposes including self-defense; and that restrictions limiting possession of firearms by felons or the mentally ill, in sensitive locations like schools or government buildings, and conditions or qualifications for commercial gun sales are permitted.
Biden also announced that he will nominate David Chipman to serve as director of the ATF. Chipman worked at ATF as a special agent for 25 years and is currently a senior policy advisor for the gun control organization Giffords, which is led by former Rep. Gabrielle Giffords (D-AZ) who was wounded in a 2011 mass shooting.
— Eric Revell
(Photo Credit: Biden: The White House via Flickr / Public Domain | Guns: iStock.com / MariuszBloch)