Causes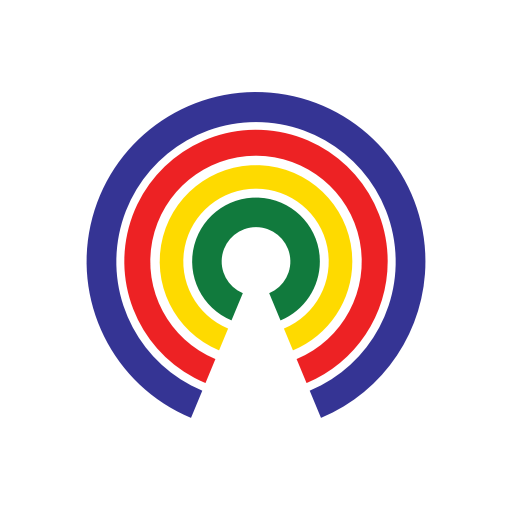 Causes
| 3.31.21
Democrat Candidate Drops Bid to Unseat State-Certified Winner of Iowa's 2nd District
Should Democrats unseat the certified winner of Iowa's 2nd congressional district?
by Causes | 3.31.21
UPDATE 3/31/21
"After many conversations with people I trust about the future of this contest, I have made the decision to withdraw my contest before the House Committee on Administration."
Administration Committee Chairwoman Zoe Lofgren (D-CA) explained the next steps in a statement:
"I understand that candidate Rita Hart has withdrawn her contest. The contest before the Committee on House Administration was proceeding under the Federal Contested Election Act, which requires a contestant. There being no contestant, there is no longer a contest, and the Committee will, accordingly, recommend that the whole House dispose of the contest and adopt a dismissal resolution reported out by the Committee."
Ranking Member Rodney Davis (R-IL) praised Hart's decision to withdraw her contest in a statement:
"This is a great day for democracy. Rita Hart withdrawing her contest before the committee is the right move for this institution and for the country. There is a time and place for the Federal Contested Elections Act, but this was not it. This was a Pelosi power grab from the start and indicative of how she has continued to lead the House."
UPDATE 3/25/21
Speaker Nancy Pelosi (D-CA) on Thursday indicated that the House Administration Committee will receive briefings on Monday from Rep. Mariannette Miller-Meeks (R-IA) and her challenger, Rita Hart (D), which will allow the committee to "make a determination as to if these challenges meet certain criteria to go forward."
Pelosi also downplayed concerns expressed by swing-district Democrats about Hart's bid to overturn the election and unseat Miller-Meeks, saying "I don't know that they've come out opposed to that. I would say to them, if you lost by six votes, would you like to bring your case before that?"
Iowa Gov. Kim Reynolds (R-IA) said of the effort to unseat Miller-Meeks, "I'm appalled, and I believe Iowans are just as appalled," and that Hart, "chose to skip Iowa courts because she knew that her claims weren't strong enough to pass the judicial process, and Hart has all but conceded that."
The original article appears below.
---
What's the story?
House Democrats have agreed to hear a challenge raised by candidate Rita Hart (D), who lost a narrowly contested election in Iowa's 2nd congressional district to Rep. Mariannette Miller-Meeks (R-IA) that was certified by bipartisan elections officials in the Hawkeye State after a recount.
The review will move forward after the House Administration Committee voted along party-lines in early March to reject an effort by Miller-Meeks to table Hart's challenge. The committee's investigation will allow the provisionally seated congresswoman and her challenger to present their cases, submit depositions, documents, and witness testimony, as it compiles a report on the matter to be sent to the full House.
While the process may take months, it could ultimately result in a vote on the House floor to unseat Miller-Meeks, where a vote by the Democratic majority could eject her from Congress and replace her with their party's candidate despite fierce objections from Republicans ― a reprise of a bitter episode three decades ago.
What happened in the election?
Miller-Meeks led by 47 votes after the initial count, which prompted Hart to request a recount in the entire southeastern Iowa district that now-retired Rep. Dave Loebsack (D-IA) held for seven terms.
After the recount, Miller-Meeks was ahead by six votes and the bipartisan members of the Iowa State Canvassing Board certified her as the winner. Despite the result, Hart insists that 22 ballots were unfairly excluded which would've tipped the outcome in her favor.
Rather than filing a legal challenge to the election in Iowa court to get a hearing before a five-judge contest panel, Hart opted to take the issue to the House, which has the ultimate authority under the Constitution and past precedent in deciding whether to seat the certified winner or the contestant.
What they're saying
During a hearing in which the committee allowed the investigation to move forward, House Administration Committee Chairwoman Zoe Lofgren (D-CA) said, "The American people deserve to know who actually won this election and the people of Iowa's second congressional district deserve to be represented by that person."
House Administration Committee Ranking Member Rodney Davis (R-IL) tweeted, "Congressional Democrats are trying to steal an election from a duly elected Republican, @RepMMM. They want to overturn the will of #IA02 voters so they can increase the size of their majority. Dems are making a terrible mistake."
In an interview with ABC's George Stephanopoulos, House Speaker Nancy Pelosi (D-CA) was asked why her majority is investigating a state-certified election and replied:
"Well, it was six votes. It was six votes. And our candidate, Rita Hart, the Democratic candidate asked for this process to begin."
Sen. Tom Cotton (R-AR) responded to Democrats' investigation of the Iowa 2nd district election in a thread of tweets which concluded:
"To the Democrats considering unseating a lawfully-elected member of Congress: be careful of the precedent that you set. There is no permanent majority, and there will not be one set of rules for Democrats and another set for Republicans."
Some House Democrats have spoken out against the effort to unseat Miller-Meeks, making it questionable whether their threadbare majority could muster the votes to overturn the election in Iowa's 2nd district. Rep. Tom Price (D-NC) cast doubt on the likelihood of the effort succeed in an interview with Fox News and said, "I don't think there's the slightest chance that could happen." Rep. Dean Phillips (D-MN) tweeted that it would be an unwise use of Democrats' majority to overturn the election in favor of their party's candidate:
"Losing a House election by six votes is painful for Democrats. But overturning it in the House would be even more painful for America. Just because a majority can, does not mean a majority should."
What's the history of election contests in the House?
The House has considered 107 contested elections from 1933 and 2009, and on only three occasions has the challenger who contested the results been declared the winner.
The most notable contested election in the House's recent history occurred in 1985 after the 1984 election with a Democratic House majority that controlled over 250 seats. Incumbent Rep. Frank McCloskey (D-IN) of Indiana's 8th congressional district was ahead of GOP challenger Rick McIntyre by 72 votes after the initial count, but after a recount, the Indiana secretary of state certified McIntyre as the winner by 34 votes. 
The Democratic majority on the House Administration Committee investigated the election, determined Indiana's election process and recount procedures were unreliable, then devised a new set of counting rules for a recount by the House.
The revised recount rules resulted in a four vote margin of victory for McCloskey, and the House passed a resolution to certify the process on a mostly party-line vote of 236-190, with 10 Democrats joining all Republicans in opposition.
— Eric Revell
(Photo Credit: Pelosi: Gage Skidmore via Flickr / Creative Commons | Capitol: patrick_thibodeau via Flickr / Creative Commons)