Causes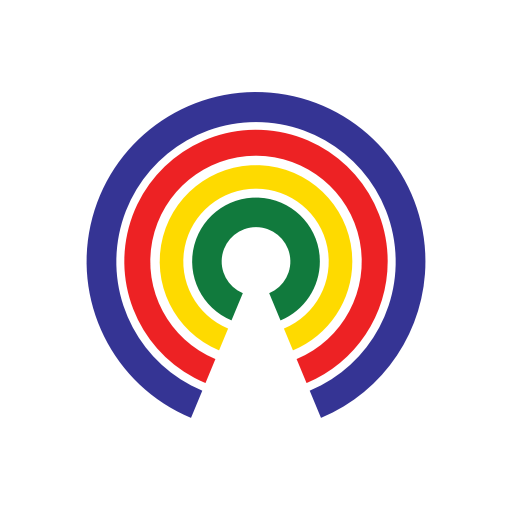 Causes
| 2.24.21
Black History Month: Learn, Celebrate, and Take Action
Are you participating in activities to observe Black History Month?
by Causes | 2.24.21
Black History Month 2021 comes at a unique moment in American history, both because of COVID-19 and the Black Lives Matter protests that increased awareness over racial justice issues. This February, there are a number of ways to mark Black History Month by learning, celebrating, and taking action in the service of civil rights.
Learn about Black Americans' contributions to American history
Public Broadcasting Service (PBS) has a number of new documentaries highlighting the Black experience in America debuting this month:
Voice of Freedom: learn about Marian Anderson, whose singing talent was globally recognized, yet whose career was hindered by racist barriers.
The Black Church: Henry Louis Gates, Jr. takes viewers on a journey through the Black church's 400-year history in America
Mr. SOUL! (Premiering February 22): learn about the first all-Black variety show on public television, hosted by Ellis Haizlip
If you're looking for more documentaries, PBS' "Celebrate Black History Month 2021" page includes documentaries about Maya Angelou, the Freedom Riders, and more.
Prefer buzzy new releases? Consider Shaka King's "Judas and the Black Messiah," which focuses on Illinois Black Panther Party chairman Fred Hampton's rise in power and the betrayal that led to his death at the hands of the F.B.I. Watch now on HBO Max.
There's also Regina Kinga's directorial debut, "One Night in Miami," which imagines a meeting of Malcolm X, Muhammad Ali, Jim Brown, and Sam Cooke in February 1964 as they celebrate Ali's surprise title win over Sonny Liston. Available on Amazon.
For bookworms, there are numerous new pieces detailing Black Americans' contributions to American history and culture. These include "The Motherlode: 100+ Women Who Made Hip-Hop" by author and journalist Clover Hope; "Four Hundred Souls: A Community History of African America, 1619-2019" by Ibram X. Kendi, author of "How to Be an Antiracist"; and "The Black Church: This Is Our Story, This Is Our Song" by Henry Louis Gates, Jr. (which is the companion book to the PBS series detailed above).
Prefer pictures with your books? You can virtually visit these exhibitions paying homage to Black Americans:
Celebrate at community events and festivals
Black History Month is also an opportunity to celebrate Black history. Join events such as the Association for the Study of African American Life and History (ASALH) 2021 Virtual Black History Month Festival, which has events from February 1 through February 28. 
The festival's marquee event is a conversation between Henry Louis Gates, Jr. and Evelyn Brooks Higginbotham. They will discuss Dr. Gates' thoughts and motivations in popularizing Black History through the heritage of African-American families and communities and their search for their roots.
Take in musical celebrations at the 35th Annual Brooklyn Tribute to the Rev. Dr. Martin Luther King Jr. This event, which the Brooklyn Academy of Music hosts on Dr. King's birthday each year, is available to view online through February 28. It features a keynote address from Black Lives Matter Global Network founder Alicia Garza, music and poetry performances, and political appearances.
If you're based in New York City, join the Urban Park Rangers for a series of socially-distanced outdoor events in Central Park. These events will explore the city's Black history, and include a walking tour focused on Seneca Village (a neighborhood of predominantly African-American property owners in the pre-Central Park 1800s).
For Atlanta residents, head to Freedom Park to enjoy a living memorial for former Rep. John Lewis. The memorial, consisting of shrubs, daffodil fields, and over 300 trees intended to bloom annually in mid-February, begins on February 19 as a three-day volunteer planting project and culminates on the 21st, which was Rep. Lewis' birthday.
Take action 
Finally, consider taking action to support Black Americans and the broader cause of racial justice. 28 Days of Black History, a virtual exhibition of 28 works celebrating Black legacy in the U.S., is featuring a new topic, discussion questions, and anti-racism action items each day. Sign up for the daily emails here.
You can also advocate for legislation that advances racial justice, such as The John Lewis Voting Rights Act and The Reverse Mass Incarceration Act. The John Lewis Voting Rights Advancement Act would strengthen and modernize the Voting Rights Act to ensure that its provisions apply to voters across the country and restore the Justice Department's and courts' ability to prevent states from discriminating against minority voters. 
The Reverse Mass Incarceration Act would give states financial incentives for reducing their incarceration rates without significant changes to their crime rates.
Share in the comments: what are you doing to learn, celebrate, and take action for Black History Month 2021?
—Lorelei Yang