Causes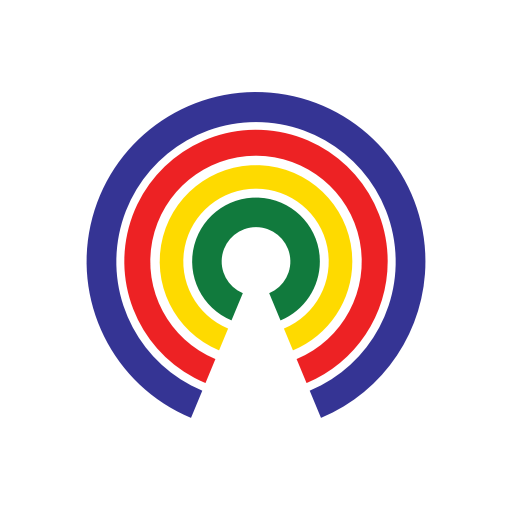 Causes
| 2.11.21
Watch & Comment Live: Impeachment Managers Wrap Their Case
Do you support or oppose convicting Trump?
by Causes | 2.11.21
The Senate will continue to hear presentations by the House impeachment managers starting at 11:55 a.m. ET. 
We'll be updating with key quotes and moments from the trial below.
Catch up on yesterday's trial here.
KEY QUOTES & MOMENTS
---
4:30pm ET - Impeachment managers have finished making their case to convict Trump.
Trump's defense team will begin their arguments tomorrow.
Lead impeachment manager Jamie Raskin (D-MD) closed with:
"We've made our very best effort to set forth every single relevant fact that we know in the most objective and honest light. We trust, we hope, that the defense will understand the constitutional gravity and solemnity of this trial by focusing like a laser beam on the facts and not return to the constitutional argument that's already been decided by the Senate."
---
---
House impeachment manager Rep. Joe Neguse (D-CO) called Trump's First Amendment defense "a distraction."
And Lead House manager Jamie Raskin (D-MD) later said:
"The First Amendment does not create some superpower immunity for a president who attacks the Constitution in word and deed, while rejecting the outcome of an election he happened to lose."
---
Impeachment manager Rep. David Cicilline (D-RI)  mentions the conspiracy case against members of the Oath Keepers.
The militant alt-right anti-government group stands accused by the Justice Department of elaborately planning to storm the Capitol on Jan. 6.
Earlier on Thursday, federal prosecutors said they had evidence that Jessica Watkins, a member of the Oath Keepers, "indicated that she was awaiting direction from President Trump."
---
House manager Rep. Diana DeGette (D-CO) claims 'President Trump's mob' is primed for more violence.
"We must uphold our oaths, as the tens of thousands of law enforcement officers have done in the wake of Jan. 6, because if we do not, President Trump's mob stands ready for more attacks."
Figures show that taxpayers have spent more than $480 million since Jan. 6 paying for security to guard the U.S. Capitol and capitols around the country.
"Thank god there wasn't an insurrection sequel here on Jan. 20. But look at the price we've paid. The price we are still paying. It's not just dollars and cents—this Capitol has become a fortress, as state capitols have all across the country."
---
"It took President Trump three days before he lowered the flag of the United States of America. Three days. And President Trump, who was commander-in-chief at the time, did not attend and pay respects to the officer who lay in state in the very building that he died defending."
---
House manager Ted Lieu (D-CA):
Convicting Trump and disqualifying him from future office is "not just about the past, it's about the future."
"This can, and must, be a wake-up call. That's why President Trump is so dangerous. Because he would have all Americans believe that any president who comes after him can do exactly the same thing."
"That's why lack of remorse is an important factor in an impeachment: because impeachment, conviction and disqualification is not just about the past, it's about the future. It's making sure that no future official, no future president, does the same exact thing President Trump does."
Lieu adds:
"I'm not afraid of Donald Trump running again in four years. I'm afraid he's going to run again and lose — because he can do this again."
---
Lead Manager Rep. Jamie Raskin (D-MD) says that insurrection was part of Trump's "pattern and practice" of inciting violence
"He'd seen many of the exact same groups he was mobilizing participate in extremist violence before," Raskin said, asserting that Trump's "tactics were road-tested."
"Jan. 6 was a culmination of the president's actions, not an aberration from them. The insurrection was the most violent and dangerous episode so far in Donald Trump's continuing pattern and practice of inciting violence — but I emphasize 'so far.'"
---
House manager Rep. Diana DeGette (D-CO) opened her remarks saying that the prosecution would examine "the perspective of the insurrectionists themselves."
"Their own statements before, during and after the attack made clear the attack was done for Donald Trump at his instructions and to fulfill his wishes. Donald Trump had sent them there."
"This was not a hidden crime. The president told them to be there. And so they actually believed they would face no punishment."
---
12:00 p.m. ET - Day 3 of Trump's impeachment trial has started
---
Each side will have up to 16 hours to present their case. Presentations must be made over two days and are limited to eight hours a day.
The impeachment managers for this trial:
Rep. Jamie Raskin, (D-MD) - Lead Manager
Rep. Diana DeGette, (D-CO)
Rep. David Cicilline, (D-RI)
Rep. Joaquin Castro, (D-TX)
Rep. Eric Swalwell, (D-CA)
Rep. Ted Lieu, (D-CA)
Rep. Stacey Plaskett, (D-Virgin Islands)
Rep. Madeleine Dean, (D-PA)
Rep. Joe Neguse, (D-CO)
House Democrats will make their case for why they believe Trump committed high crimes and misdemeanors for his conduct in the weeks leading up to - and the morning of - the January 6 riot at the U.S. Capitol.
Trump lawyers Bruce Castor and David Schoen have already argued that the trial is unconstitutional as Trump is no longer in office and denied his responsibility in inciting the Capitol attack.
Prepare for the trial:
-Josh Herman