Causes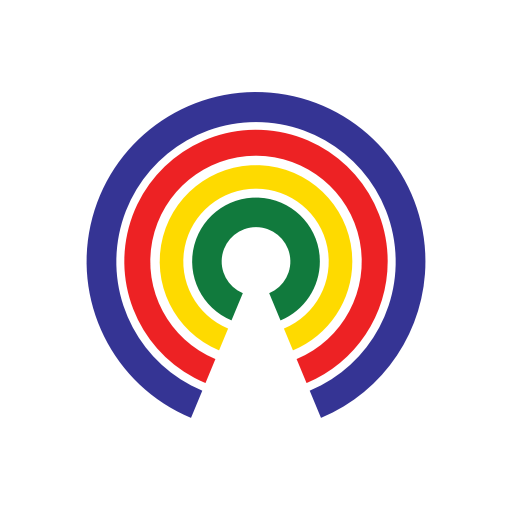 Causes
| 1.26.21
Is It Constitutional to Hold an Impeachment Trial for an Ex-President?
Do you think it's constitutional to hold an impeachment trial for a former president?
by Causes | 1.26.21
UPDATE 1/26/21 (3:30pm ET)
The Senate voted 55-45 to table (or kill) a constitutional point of order raised by Sen. Rand Paul (R-KY) that the impeachment of an ex-president is unconstitutional.
The vote went mostly along party-lines, with all Democrats voting to table the point of order and four Republican senators joining them, including Sens. Susan Collins (R-ME), Lisa Murkowski (R-AK), Mitt Romney (R-UT), Ben Sasse (R-NE), and Pat Toomey (R-PA).
The Senate then voted on organizing resolution for the impeachment trial, which passed on a bipartisan 83-17 vote. A two-thirds majority will be required to convict former President Donald Trump.
---
What's the story?
The House has formally presented the Senate with the article of impeachment against former President Donald Trump for the "incitement of insurrection" at the Capitol riot which interrupted the Electoral College certification. An impeachment trial in the Senate, for which senators were sworn in as jurors on Tuesday, is set to begin in earnest on February 8th, but the fact that the impeachment trial will involve an ex-president who is now a private citizen has ignited a debate about the constitutionality of such a trial. 
Sen. Rand Paul (R-KY) plans to raise a point of order and force a vote on whether it's constitutional for the Senate to hold an impeachment trial of a private citizen, presided over by a Democratic politician instead of the Chief Justice of the Supreme Court (as is required for impeachments involving a sitting president). In remarks on the Senate floor, Paul said:
"I will insist on a vote to affirm that this proceeding we are about to enter is unconstitutional, that impeachment of a private citizen is illegal and essentially a bill of attainder, and that no sense of fairness or due process would allow the judge in the proceeding to be a partisan Democrat already in favor of the impeachment."
What is the constitutional debate?
Because the Constitution doesn't explicitly allow for the impeachment of a private citizen, the ongoing impeachment proceedings are in a constitutional gray area that has been hotly debated once the timeline of former President Trump's second impeachment became clear. The Constitution's relevant language reads as follows:
Article II, Section 4: "The President, Vice President and all civil Officers of the United States, shall be removed from Office on Impeachment for, and Conviction of, Treason, Bribery, or other high Crimes and Misdemeanors."
Article I, Section 3: "Judgment in Cases of Impeachment shall not extend further than to removal from Office, and disqualification to hold and enjoy any Office of honor, Trust or Profit under the United States."
"The very concept of constitutional impeachment presupposes the impeachment, conviction, and removal from office of a president who is, at the time of his impeachment, incumbent in the Office of President from which he is removed by the impeachment. The text, structure, and evident purposes of the Constitution's several Impeachment Clauses, all, confirm this understanding."
A group of 170 legal scholars from across the ideological spectrum authored a letter arguing that it is constitutional for officials who have left office through the expiration of their term or resignation to face impeachment, a Senate trial, and ― if convicted ― potential debarment from holding future public office. Their letter read in part:
"Impeachment is the exclusive constitutional means for removing a president (or other officer) before his or her term expires. But nothing in the provision authorizing impeachment-for-removal limits impeachment to situations where it accomplishes removal from office. Indeed, such a reading would thwart and potentially nullify a vital aspect of the impeachment power: the power of the Senate to impose disqualification from future office as a penalty for conviction."
Historical Precedents
There is no past precedent in which a former president was impeached by the House and tried by the Senate. However, there is a precedent that supports the ability of Congress to impeach and try a former official, while there are also examples of occasions where Congress has halted impeachment proceedings following a resignation.
Impeachment of a Former Official: 
In 1876, the House impeached Secretary of War William Belknap, who was accused of getting paid for appointing a specific individual to run a trading post in Indian territory. A House committee found "unquestioned evidence of malfeasance" which was advanced to the House, at which point Belknap resigned. Despite his resignation, the House unanimously impeached Belknap.
At the outset of the Senate trial, Belknap's counsel asserted that his impeachment was unconstitutional because he was no longer in office and was a private citizen. The Congressional Research Service notes that after three days of debate and more than two weeks of secret deliberations, the Senate voted 37-29 to find that Belknap was "amenable to trial by impeachment for acts done as Secretary of War, notwithstanding his resignation of said office before he was impeached."
Despite a majority of senators ultimately voting in favor of Belknap's conviction, he was acquitted because the Senate lacked the two-thirds majority necessary for conviction, with numerous senators who voted for acquittal indicating they did so because they believed the Senate didn't have jurisdiction over a private citizen.
Impeachment Dropped:
The resignation of President Richard Nixon occurred in 1974 less than two weeks after the House Judiciary Committee voted to advance articles of impeachment against him. Although the House hadn't begun consideration of the articles of impeachment on the floor, key Republican senators informed him that the Senate had the votes to convict and remove him from office. Following Nixon's resignation, the House did not move to consider the articles of impeachment.
The CRS notes that after the House impeached Judge Samuel Kent in 2009, he resigned and the Senate dismissed the trial. Then-Senate Majority Leader Harry Reid (D-NV) explained that "with the resignation of Judge Kent, the purposes of the House's prosecution of the Articles of Impeachment against Judge Kent have been achieved… It is agreed that no useful purpose would now be accomplished by proceeding further with the impeachment proceedings." 
A similar situation played out after the impeachment of Judge John English, in which the House's impeachment managers indicated they had no desire to try English after he resigned. That said, the managers clarified that "the resignation of Judge English in no way affects the right of the Senate, sitting as a court of impeachment, to hear and determine said impeachment charges."
— Eric Revell
(Photo Credit: Trump White House Archive via Flickr / Public Domain)