Causes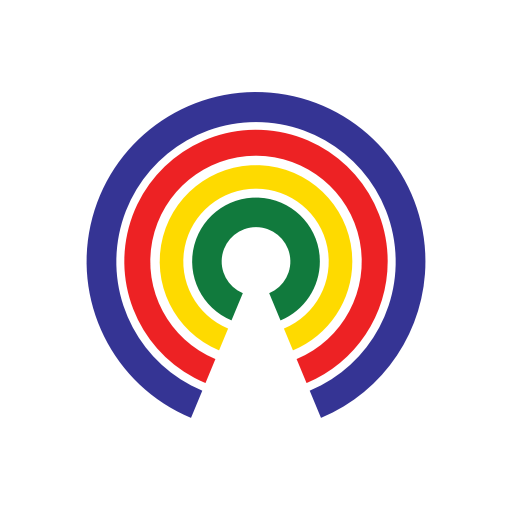 Causes
| 1.10.21
Was There a Double Standard in How Capitol Police Treated the Pro-Trump Mob and BLM?
Do you think there was a racial double-standard in how Capitol police responded to the mob?
by Causes | 1.10.21
What's the story?
President-elect Joe Biden, Vice President-elect Kamala Harris, and a number of other politicians are claiming that there is a double standard in how law enforcement responded to the largely-white mob that stormed the Capitol on Wednesday and Black Lives Matter protesters last year.
As the rioters stormed the Capitol on Wednesday, the National Assn. for the Advancement of Colored People (NAACP) offered a simple message on Twitter:
"They have killed us for less."
Here's some footage from the riot:
---
What happened on Wednesday? What happened during BLM?
Rep. Marie Newman (D-IL) tweeted a pair of images she said showed the stark contrast in police response:
There were reportedly 52 arrests made in Washington, D.C., on Wednesday. (By Saturday, prosecutors had filed 17 cases in federal district court and 40 others in D.C. for offenses ranging from assaulting police officers to entering restricted areas of the Capitol to stealing federal property to threatening lawmakers).
In contrast, between May 30 and June 2, 2020 - the height of the civil rights protests - 427 "unrest-related" arrests were made in D.C., according to the police department.
As of Friday afternoon, the death toll from the riot has climbed to five: Capitol Police officer Brian D. Sicknick died Thursday from injuries he suffered during the melee.
The largely-white pro-Trump supporters that stormed the Capitol Wednesday were met with light resistance from law enforcement and it was hours before police were able to regain control of the situation. During the siege, President Donald Trump said this to the rioters:
This stands in marked contrast to a scene in June at Lafayette Square, just outside the White House, where federal agents aggressively cleared a pathway through civil rights protestors so Trump could pose with a Bible in front of St. John's Church.
At the time, the president referred to BLM demonstrators as "thugs." And, in reference to the clashes between protesters and police in Minneapolis following George Floyd's death, Trump tweeted: "When the looting starts, the shooting starts."
(This does not stand in contrast to a May riot in Michigan, when a mob of mostly white men carrying rifles stormed the Statehouse over the governor's COVID-19 shutdown mandates. There were few arrests and little condemnation from the White House.)
And on July 27, Trump tweeted:
"Anarchists, Agitators or Protestors who vandalize or damage our Federal Courthouse in Portland, or any Federal Buildings in any of our Cities or States, will be prosecuted under our recently re-enacted Statues and Monuments Act. MINIMUM TEN YEARS IN PRISON. Don't do it!"
---
What does the data say?
Black Americans are 3.23 times more likely than white Americans to be killed by police, according to a June study from the Harvard T.H. Chan School of Public Health.
Previous research has come to similar conclusions about police officers disproportionately killing Black Americans.
---
What are people saying?
Officials with the Capitol Police have defended their response, saying the officers were underprepared - and overwhelmed - by the pro-Trump mob.
"The law enforcement in the nation's capital is attuned to big events and demonstrations. They collaborate every four years to create a safe environment for the new president," said Lynda Williams, president of the National Organization of Black Law Enforcement Executives.
"There was a lack of preparation and attention to this riot... It was one of the biggest mobs I have seen in my career as a federal agent."
Joel Shults, the former police chief of Adams State University in Colorado, told the New York Times that "the right balance of quelling a disturbance versus allowing the disorder to continue" was a difficult calculation for law enforcement to make. He added that a lack of information, and the location of the riot, might have influenced the response of Capitol police more than the race of the mob.
In a national address Thursday afternoon, President-elect Biden recounted a story of receiving a text from his granddaughter questioning the police response at the Capitol:
"She said, 'Pop, this isn't fair. No one can tell me that if it had been a group of Black Lives Matter protesting yesterday, they wouldn't have been treated very, very differently than the mob of thugs that stormed the Capitol.' We all know that's true. And it is unacceptable. Totally unacceptable."
Former First Lady Michelle Obama also highlighted the double standard of policing seen at the Capitol compared to BLM protests.
"For those who call others unpatriotic for simply taking a knee in silent protest, for those who wonder why we need to be reminded that Black lives matter at all, yesterday made it painfully clear that certain Americans are, in fact, allowed to denigrate the flag and symbols of our nation," the former FLOTUS wrote on Twitter.
"They've just got to look the right way. What do all these folks have to say now?"
"When Black people protest for our lives, we are all too often met by National Guard troops or police equipped with assault rifles, shields, tear gas, and battle helmets," the Black Lives Matter Global Network Foundation said in a statement.
"When white people attempt a coup, they are met by an underwhelming number of law enforcement personnel who act powerless to intervene, going so far as to pose for selfies with terrorists."
-Josh Herman